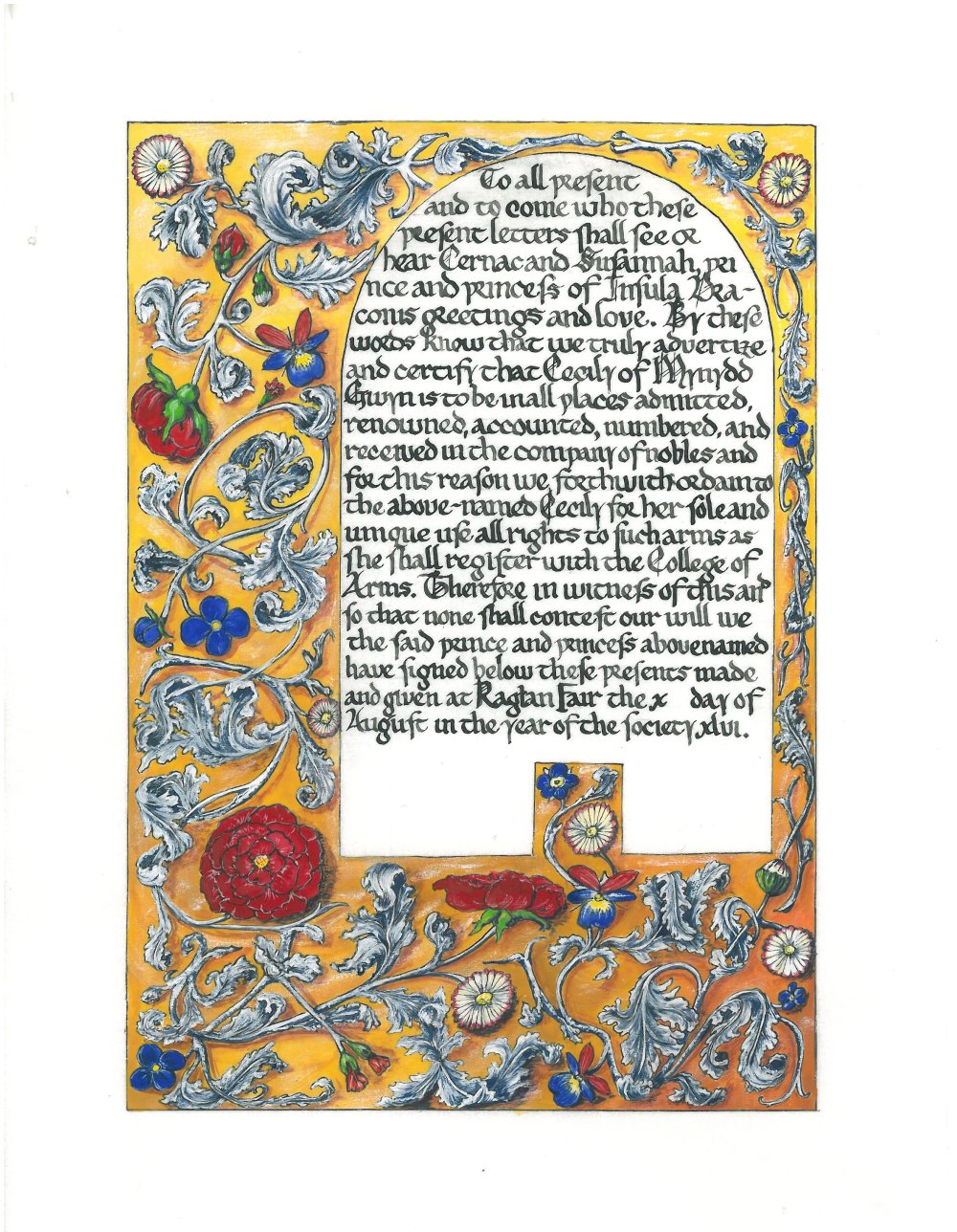 This was done on a blank by Lady Agatha. The text was calligraphed on Aug 5 and 6 and reads:
To all present and to come who these present letters shall see or hear Cernac and Susannah prince and princess of Insula Draconis greetings and love. By these words know that we truly advertize and certify that Cecily of Mynydd Gwyn is to be in all places admitted, renowned, accounted, numbered and received in the company of nobles and for this we forthwith ordain to the above-named Cecily for her sole and unique use all rights to such arms as she shall register with the College of Arms. Therefore in witness of this and so that none shall contest our will we the said prince and princess abovenamed have signed below these presents made and given at Raglan Fair the ____ day of August in the year of the society xlvi.
---
© 2011, Sara L. Uckelman.