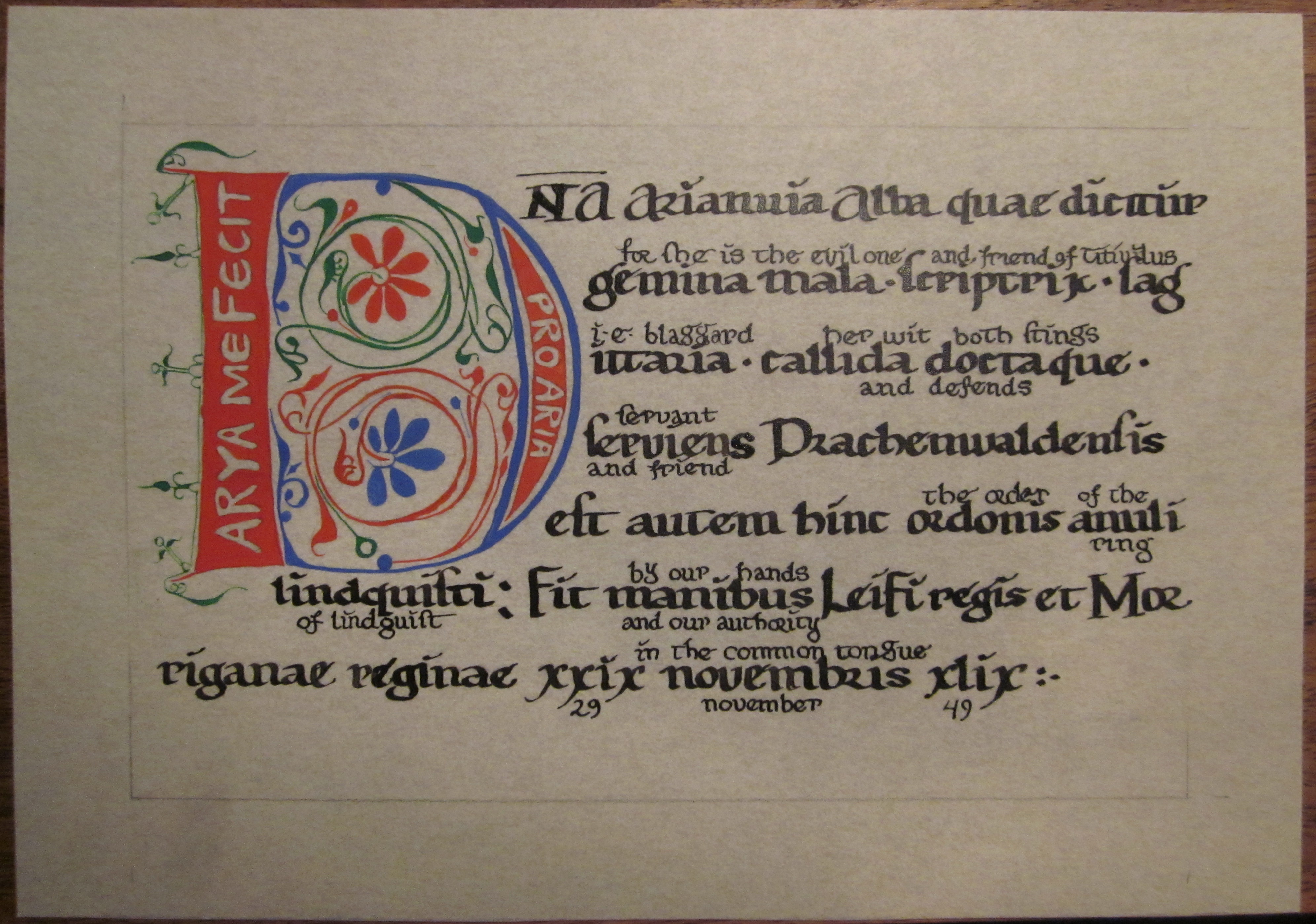 I have been waiting to do this scroll for ages, and had the exemplar picked out for nearly as long (the exemplar is Oxford Bodleian MS Auct. D.4.6., fol. 91r). When I got the assignment Nov. 3, I had to get work right away -- sketched out the initial and put in the words. :) Nov. 14 (I think?) I painted in the frame of the letter and the green flourishes on the left. Nov. 17 I finished painting the inside flourishes. Then, the fun of drawing out the lines, which I did Nov. 18.
I composed the text that evening, and it reads:
Domina Arianuia Alba quae dicitur Gemina Mala, scriptrix, sag ittaria, callida doctaque, serviens Drachenwaldensis est autem hinc ordonis anuli lindquisti. Fit manibus Leifi regis et Morriganae reginae xxix novembris xlix.
In translation, this is:
Lady Arianhwy Wen who is called the Evil Twin, scribe, archer, cunning and learned, servant of Drachenwald is moreover henceforth of the Order of the Lindquistringe. Done by the hands of Leif king and Morrigan queen, 29 November 49.
I left it at that as I wasn't sure what to write for the subtext yet; I didn't want to merely translate. I wrote the subtext on Nov. 21, and was extremely pleased with the end result. I hope she likes it, for it was made with lots of love and affection.
Here's a close-up of the initial: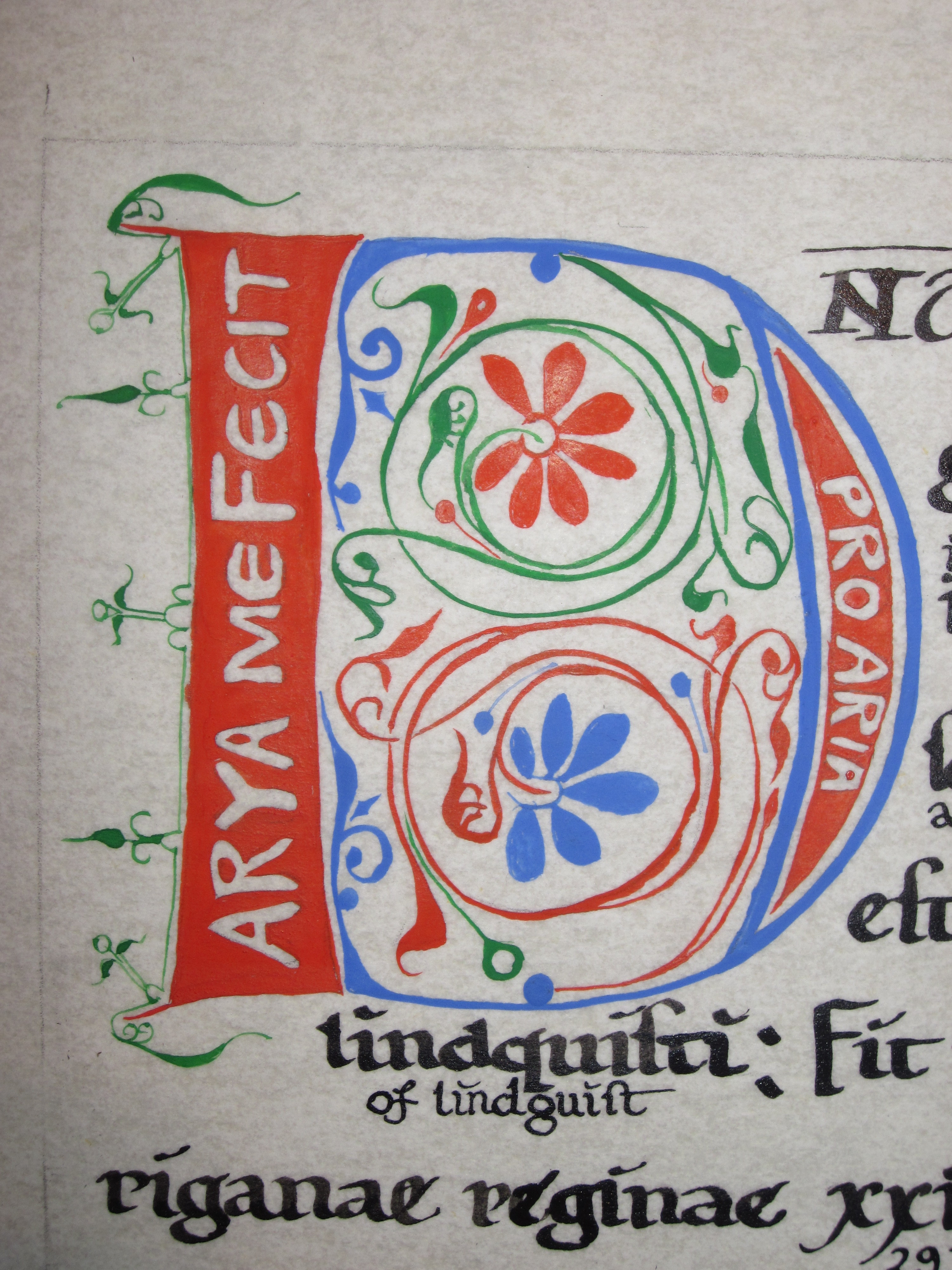 ---
© 2014, Sara L. Uckelman.