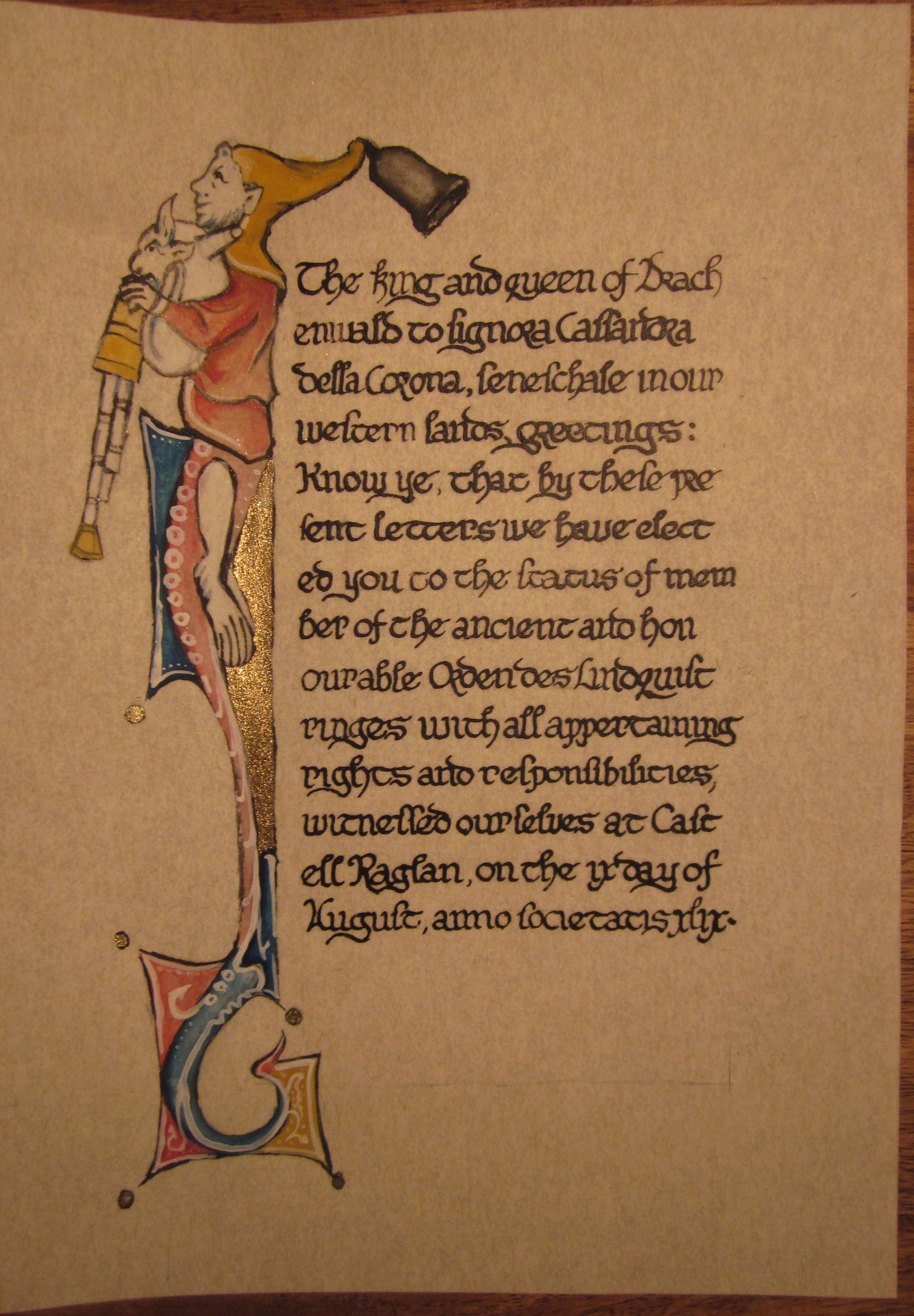 This was done on a blank illuminated by Herrin Elysant Walters. I received the blank from her over the weekend of Jul. 12-13, and wrote the text and calligraphed it on the night of Jul. 14
The text is derived from Rotuli litterarum patentium in Turri Londinensi, derived from the "miscellaneous letters patent" from the time of KingJohn in the introduction. It reads:
The King and Queen of Drachenwald to Signora Cassandra della Corona, seneschale in our western lands, greetings. Know ye, that by these present letters we have elected you to the status of member of the ancient and honourable Orden des Lindquistringes, with all appertaining rights and responsibilities, witnessed ourselves at Castle Raglan, on the 9th day of August, anno societatis xlix.
I tried a new hand of calligraphy -- trying to get something along the lines of an elegant Italian secretary, and it wasn't entirely succesful. The perg wouldn't stay flat, and my ink kept glooping. However, I did get the letter forms basically uniform, and the spicing is good, so I'm not too unhappy.
---
© 2014, Sara L. Uckelman.