My grandpa is getting married in September, and I wanted to give him something he didn't already have, so I thought a little marriage announcement card would be neat. As usual, the design is based on two pages from the Visconti Hours, one page of which was, properly enough, the marriage of the virgin.
Here is the card: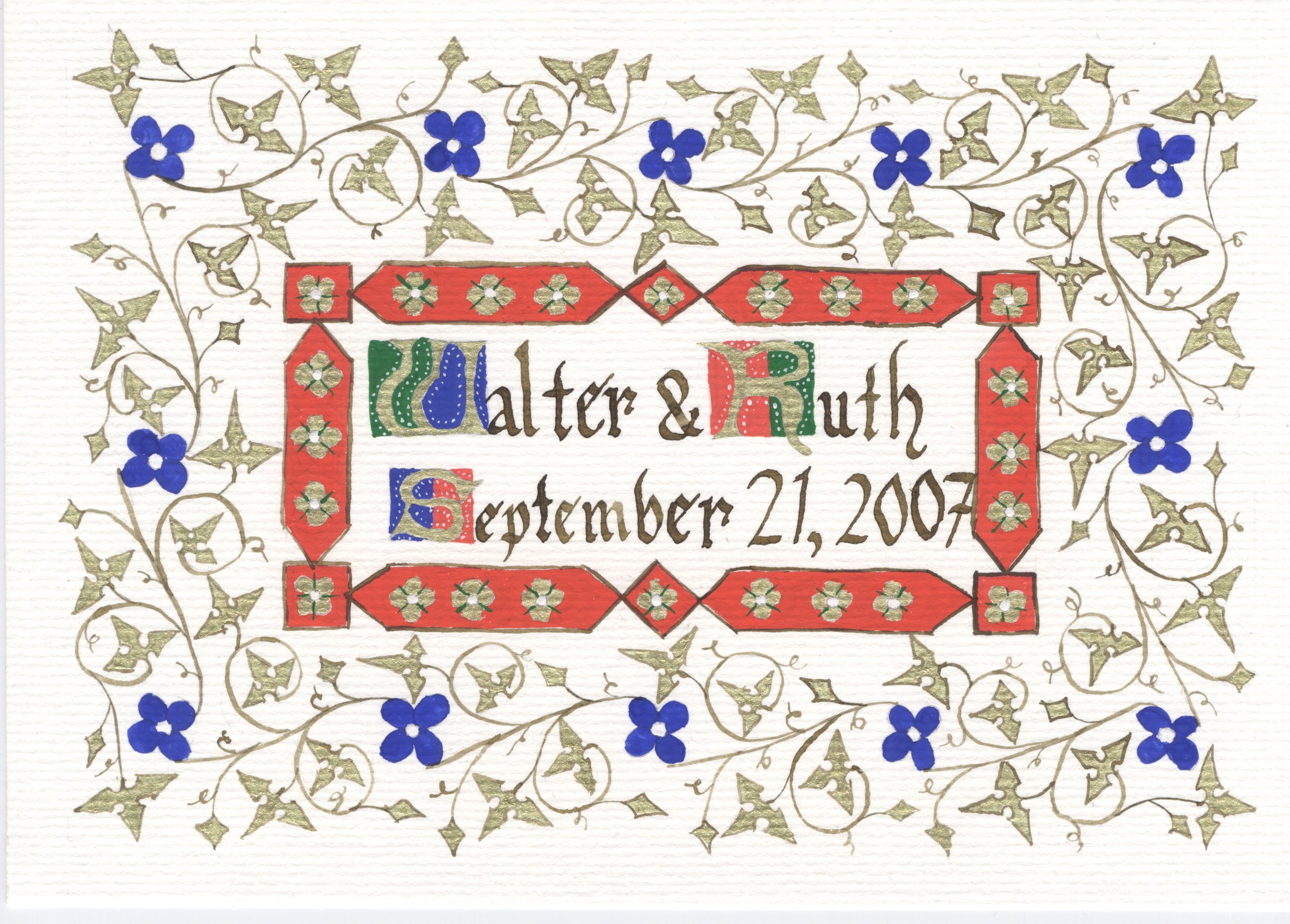 The scanning doesn't show the colors the best; the ivy vines are all done in the same ink as the actually calligraphy, and the first border is more reddish than orangish.
Here are the two exemplars:
| | | | |
| --- | --- | --- | --- |
| folio BR90 | | folio LF126v | |
The card was done the last two weeks of August and finished Sept. 1.
---
© 2007, Sara L. Uckelman.