I always love it when I get pictures of blanks that I've made after they've been completed. You'll recall back in October I posted images of four blank scrolls I'd made for a new scribal arrival in the kingdom, Lord Andrew von Otelingen. The first has been used and given out (my illumination, his calligraphy):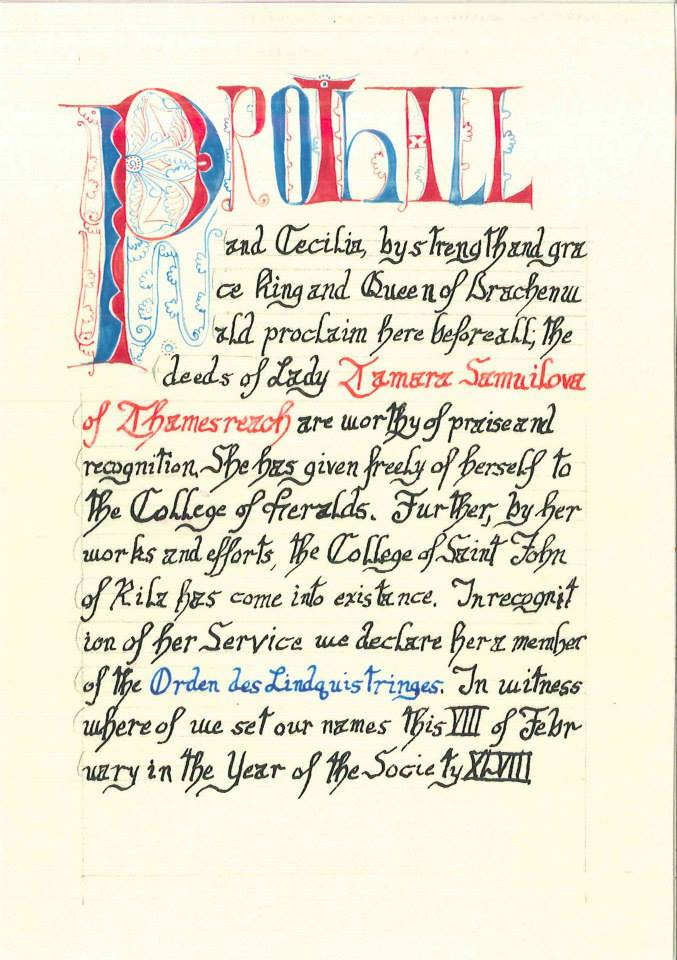 Turned out very spiffily indeed.
---
© 2014, Andrew Grosser & Sara L. Uckelman.