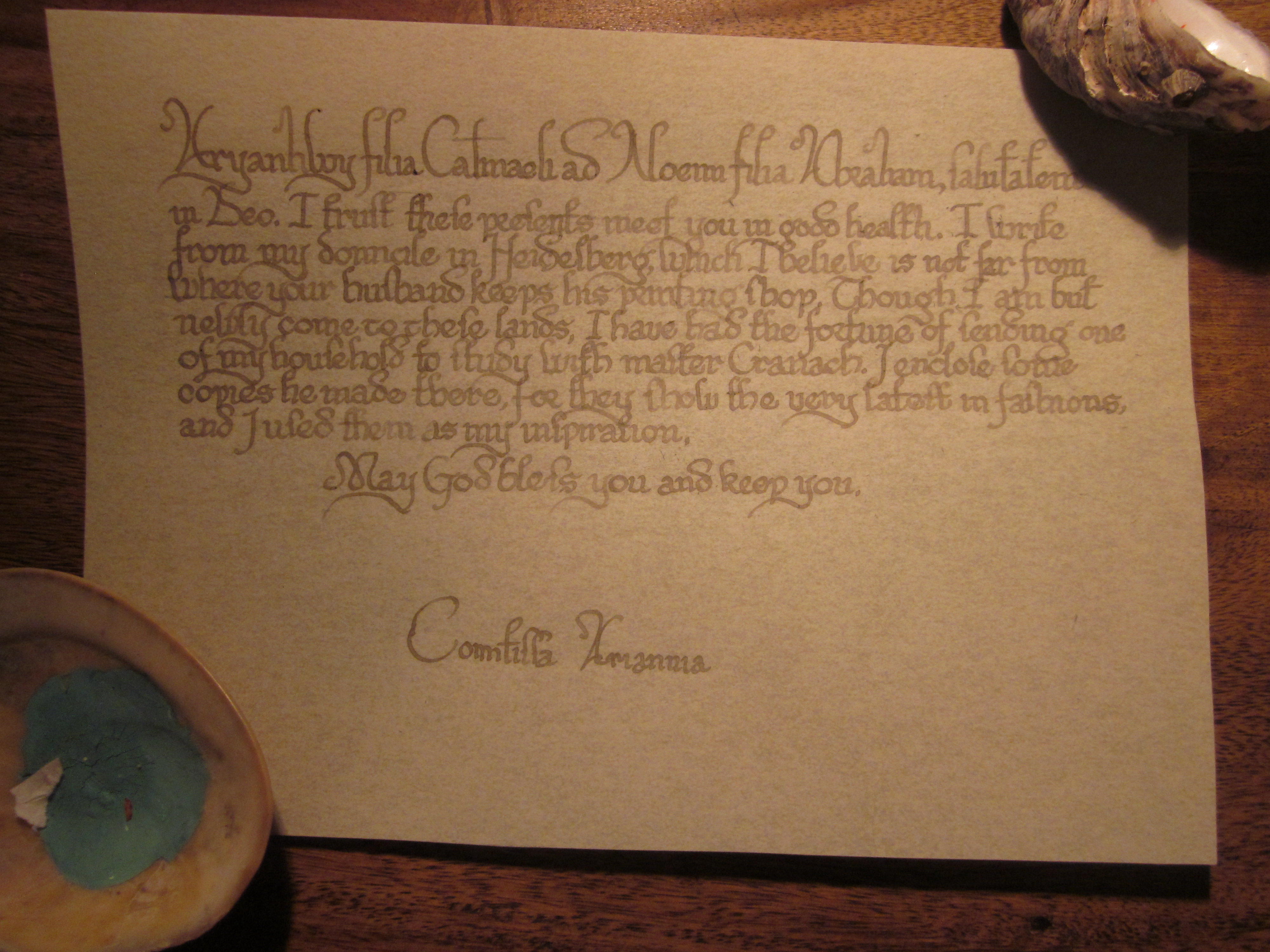 I was asked to step in as an "angel" swapper for the previous Nobelesse Largesse gift exchange. The theme for that exchange as "high persona", and included the requirement to write a text in-persona to your recipient. I miffed the intro to my text, intending to spell my name in Latin and then failing. Oh well.
I hope to transcribe the text of the letter and add it soon.
---
© 2014, Sara L. Uckelman.