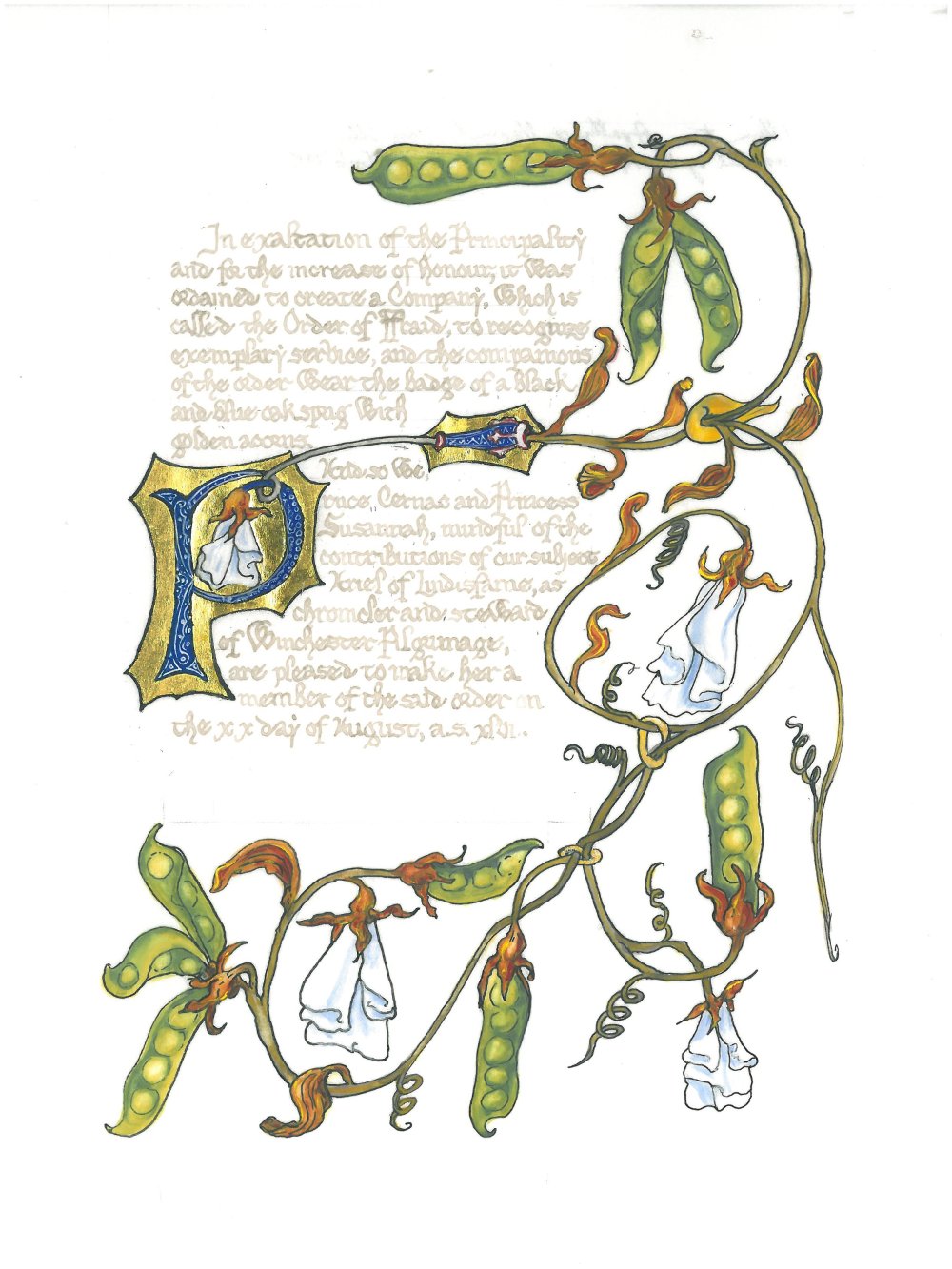 The text:
In exaltation of the Principality and for the increase of honour, it was ordained to create a Company, which is called the Order of Ffraid, to recognize exemplary service. And the companions of the order wear the badge of a black and blue oak sprig with golden acorns.

Greetings from Cernac and Susannah, prince and princess of Insula Draconis, to all who read these present letters. Much good have we seen and heard of the deeds and works of Ariel of Lindisfarne. In recognition of all that she has rendered to us and ours we are minded to make her a companion of our Order of Ffraid with all the rights and responsibilities appertaining thereto, including the right to bear the badge of the order, an oak sprig per pale sable and azure fructed inverted Or. This we do on the ---- day of August, in the year of the society xlvi, at Raglan Fair, and in witness whereof we have signed our names below.
The illumination was done by Lady Agatha of Norwich.
---
© 2011, Sara L. Uckelman, liana@ellipsis.cx.