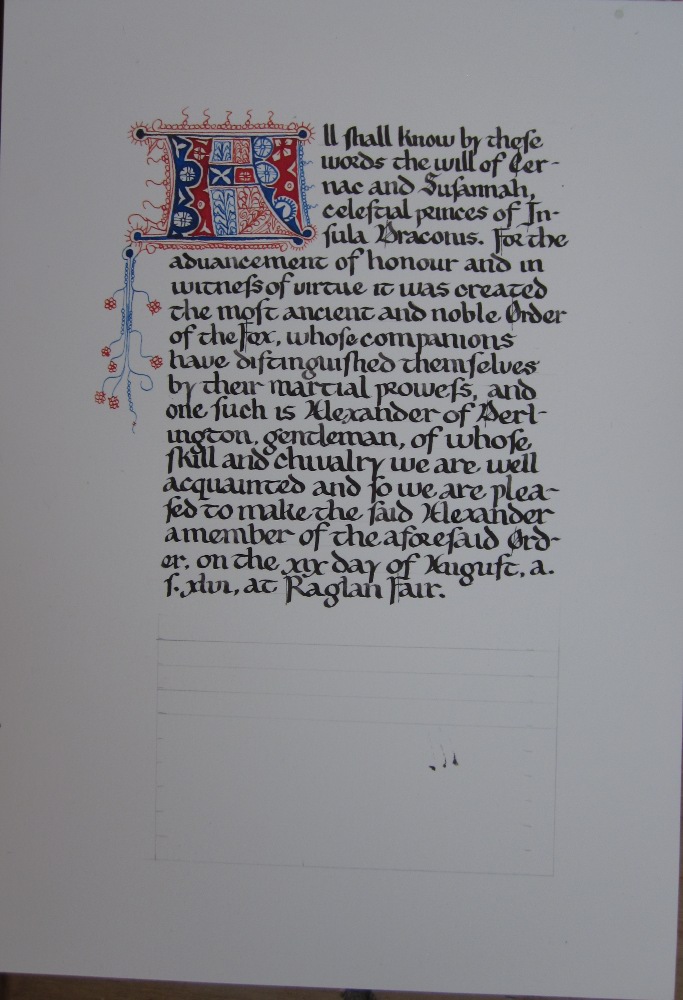 The scroll was done on a blank that I started back at ID's first coronet and worked on sporadically since. It is based on BL MS Burney 199, f.1. The blank wasn't in fact complete but the ID signet needed some scrolls ASAP so I pulled this out and did the calligraphy day of.
The text reads:
All shall know by these words the will of Cernac and Susannah, celestial princes of Insula Draconis. For the advancement of honor and in witness of virtue it was created the most ancient and noble Order of the Fox, whose companions have distinguished themselves by their martial prowess, and one such is Alexnder of Derlington, gentlemen, of whose skill and chivalry we are well acquainted, and so we are pleased to make the said Alexander a member of the aforesaid Order on the xix day of August, a.s. xlvi, at Raglan Fair.
---
© 2011, Sara L. Uckelman.