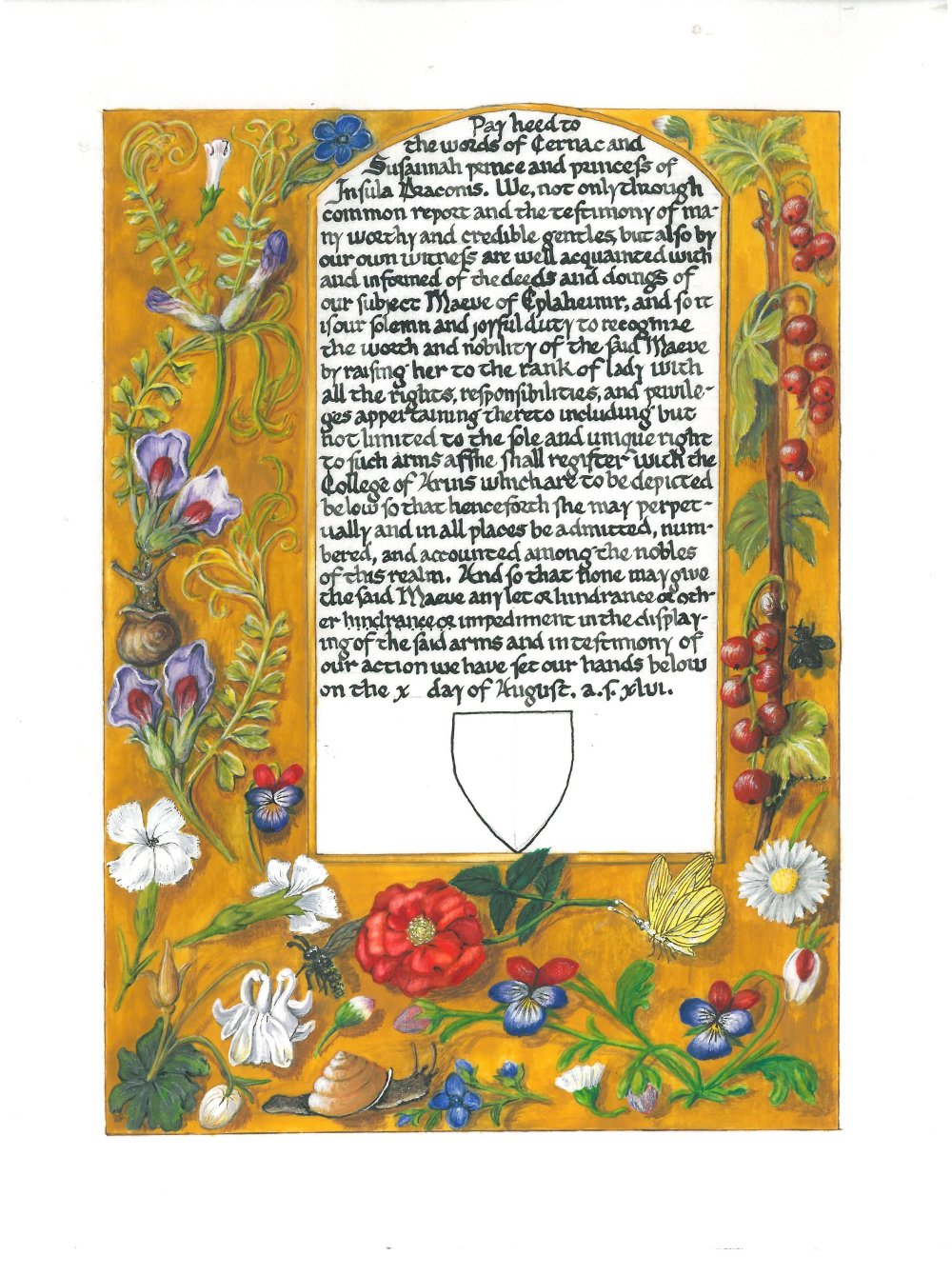 The illumination was done by Agatha of Norwich. The calligraphy took two days (Aug 6. and 7.), and the text reads:
Pay heed to the words of Cernac and Susannah, Prince and Princess of Insula Draconis. We, not only through common report and the testimony of many worthy and credible gentles, but also by our own witness are well acquainted with and informed of the deeds and doings of our subject Maeve of Eplaheimr, and so it is our solemn and joyful duty to recognize the worth and nobility of the said Maeve by raising her to the rank of lady with all the rights, responsibilities, and privileges appertaining thereto including but not limited to the sole and unique right to such arms as she shall register with the College of Arms which are to be depicted below so that henceforth she may perpetually and in all places be admitted, numbered and accounted among the nobles of this realm. And so that none may give the said Maeve any let or hindrance or other hindrance or impediment in the displaying of the said arms and in testimony of our action we have set our hands below on the xix day of August, a.s. xlvi.
---
© 2011, Sara L. Uckelman.