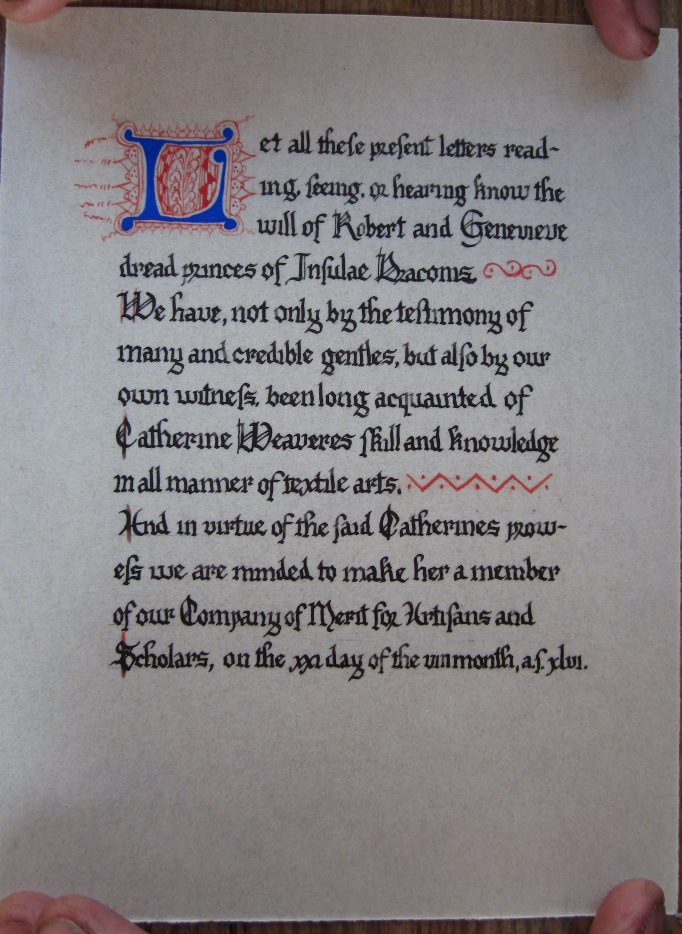 Combat scroll done at Raglan the day Robert and Genevieve stepped up as Prince and Princess. The text reads:
Let all these present letters reading, seeing, or hearing know the will of Robert and Genevieve dread princes of Insulae Draconis. We have, not only by the testimony of many and credible gentles, but also by our own witness been long acquainted of Catherine Weaveres skill and knowledge in all manner of textile arts. And in virtue of the said Catherines prowess we are mind to make her a member of our Company of Merit for Artisans and Scholars, on the xxi day of the viii month, a.s. xlvi.
---
© 2011, Sara L. Uckelman.