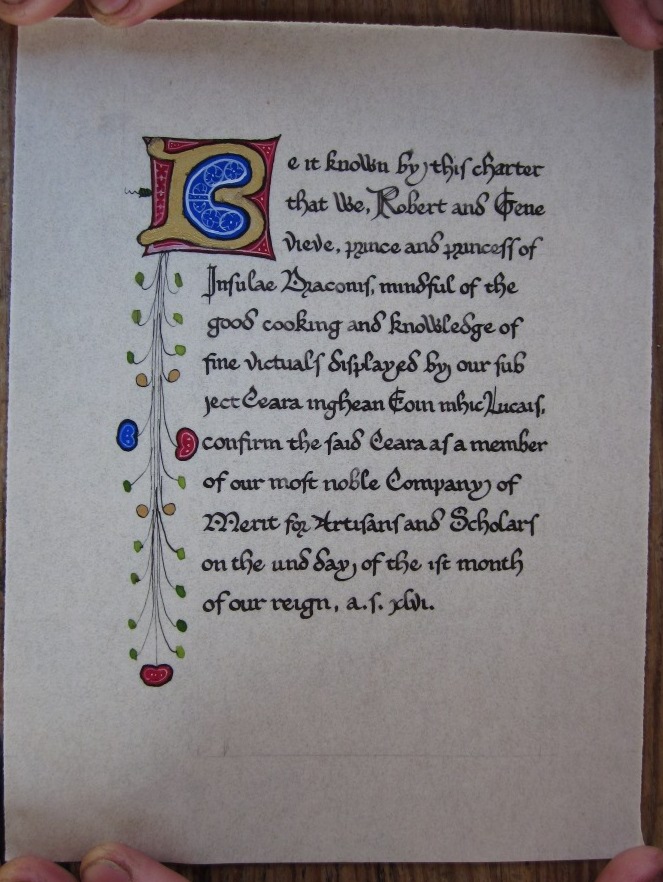 Combat scroll done at Raglan the day Robert and Genevieve stepped up as Prince and Princess. The text reads:
Be it known by this charter that we, Robert and Genevieve, prince and princess of Insulae Draconis, mindful of the good cooking and knowledge of fine victuals displayed by our subject Ceara inghean Eoin mhic Lucais confirm the said Ceara as a member of our most noble Company of Merit for Artisans and Scholars on the 22nd day of the 1st month of our reign, a.s. xlvi.
---
© 2011, Sara L. Uckelman.