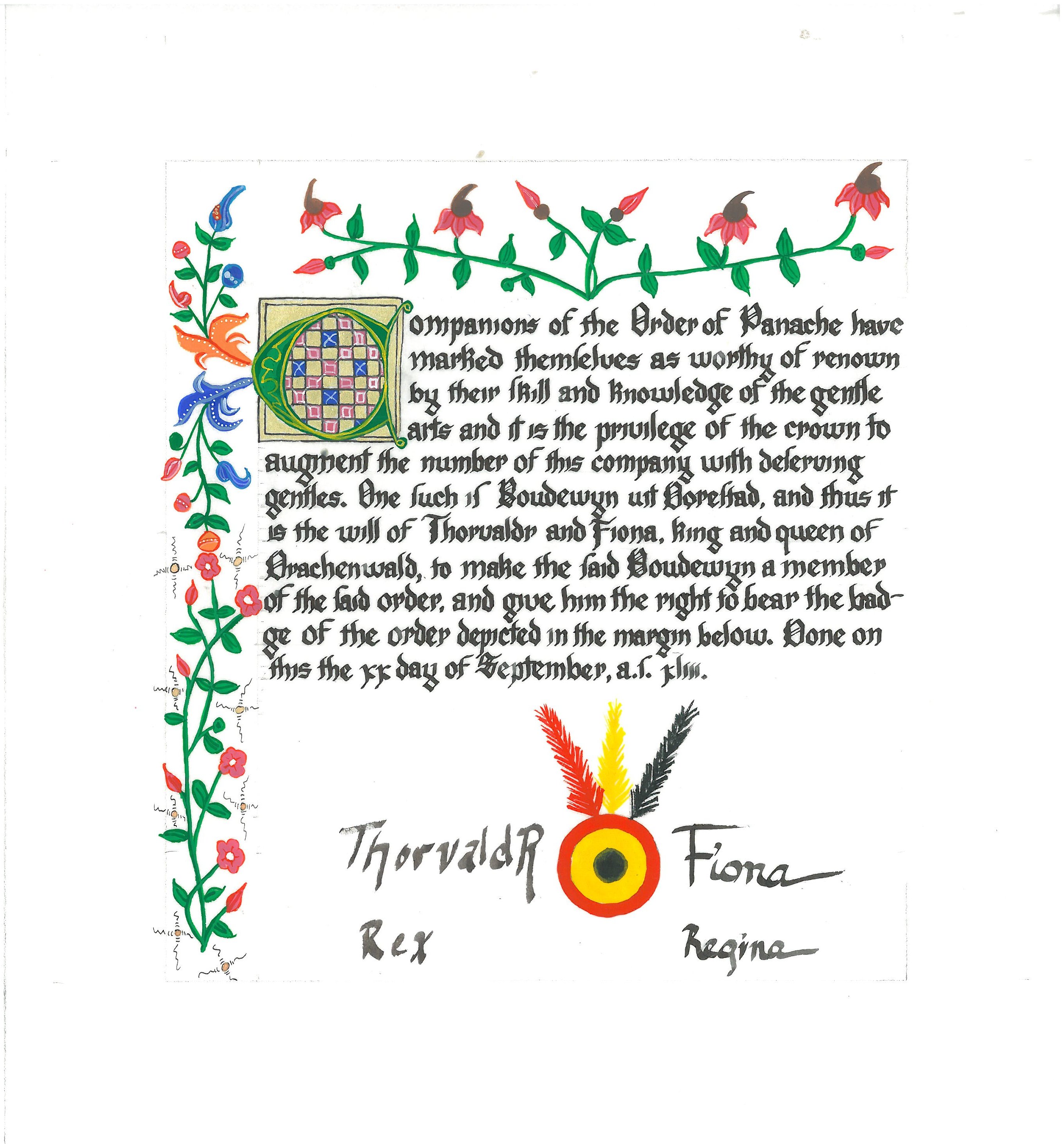 The exemplar is Codex S 1943 , fols. 106v, 131v, and 141v; I stole bits and pieces from each:
The scroll was completed over the course of three days. On May 2, 2010, I did the calligraphy, and painted the initial without whitework or flowers. On May 24, 2012, I did more flowers on top and side, did white work, and yellow work on initial; and then over a year later I finished it on July 24. There was supposed to be a border along the bottom, too, but I hadn't started it before giving it to the K&Q to sign, and they signed without leaving space to put in the border, oh well.
The text reads:
Companions of the Order of Panache have marked themselves as worthy of renown by their skill and knowledge of the gentle arts, and it is the privilege of the crown to augment the number of this company with deserving gentles. One such is Boudewijn uit Dorestad, and thus it is the will of Thorvaldr and Fiona, king and queen of Drachenwald, to make the said Boudewijn a member of the said Order, and give him the right to bear the badge of the order depicted in the margin below. Done on this the 20th day of September a.s. xliii.
---
© 2011, Sara L. Uckelman.