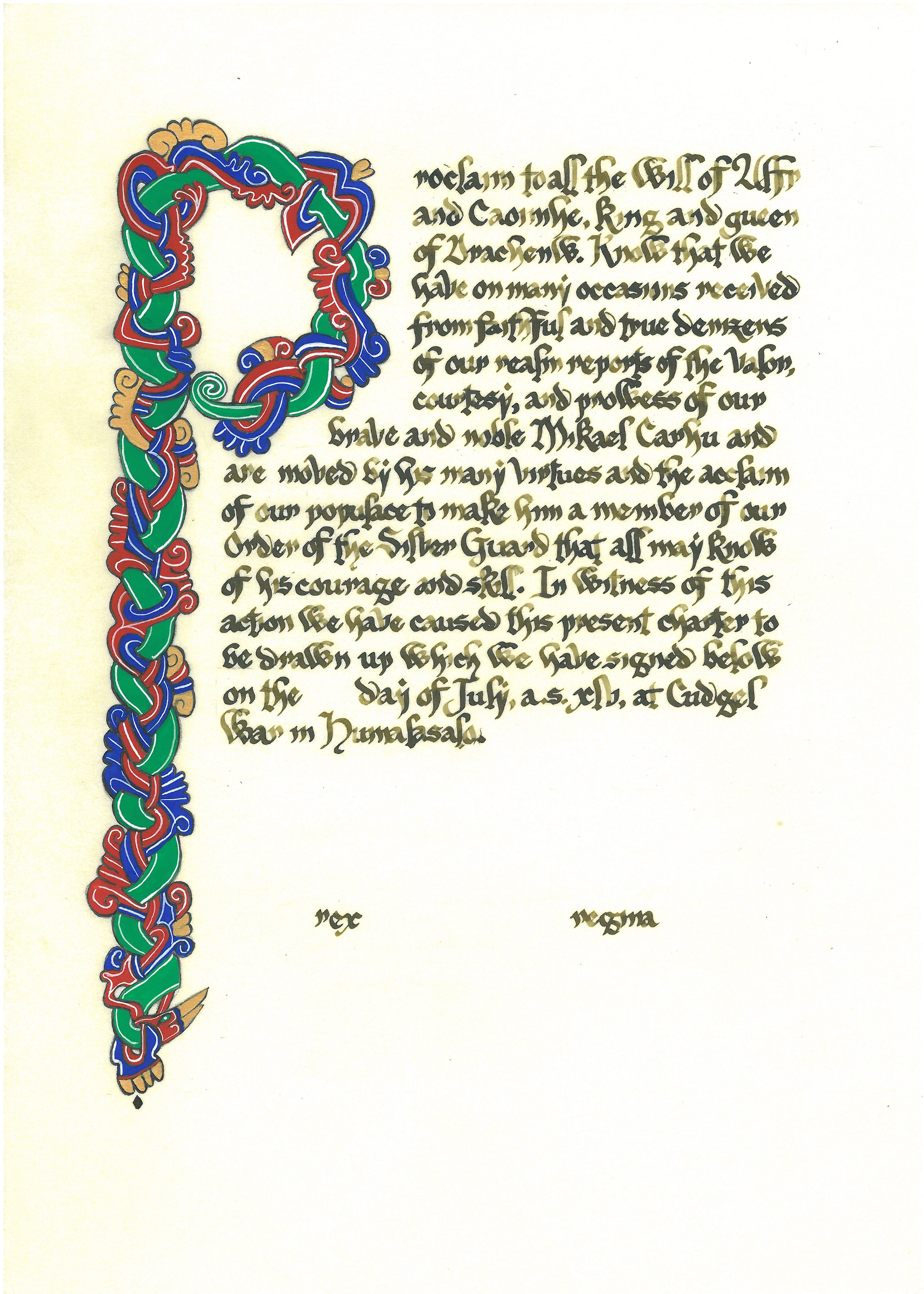 The illumination was done by Countess Honor of Restormel.
The text reads:
Proclaim to all the will of Ulfr and Caoimhe King and Queen of Drachenwald. Know that we have on many occasions received from faithful and true denizens of our realm reports of the valor, courtesy, and prowess of our brave and noble Mikael Carhu and are moved by his many virtues and the acclaim of our populace to make him a member of our Order of the Silver Guard that all may know of his courage and skill. In witness of this action we have caused this present charter to be drawn up which we have signed below on the ____ day of July, a.s. xlv, at Cudgel War in Humalasalo.
---
© 2010, Sara L. Uckelman.