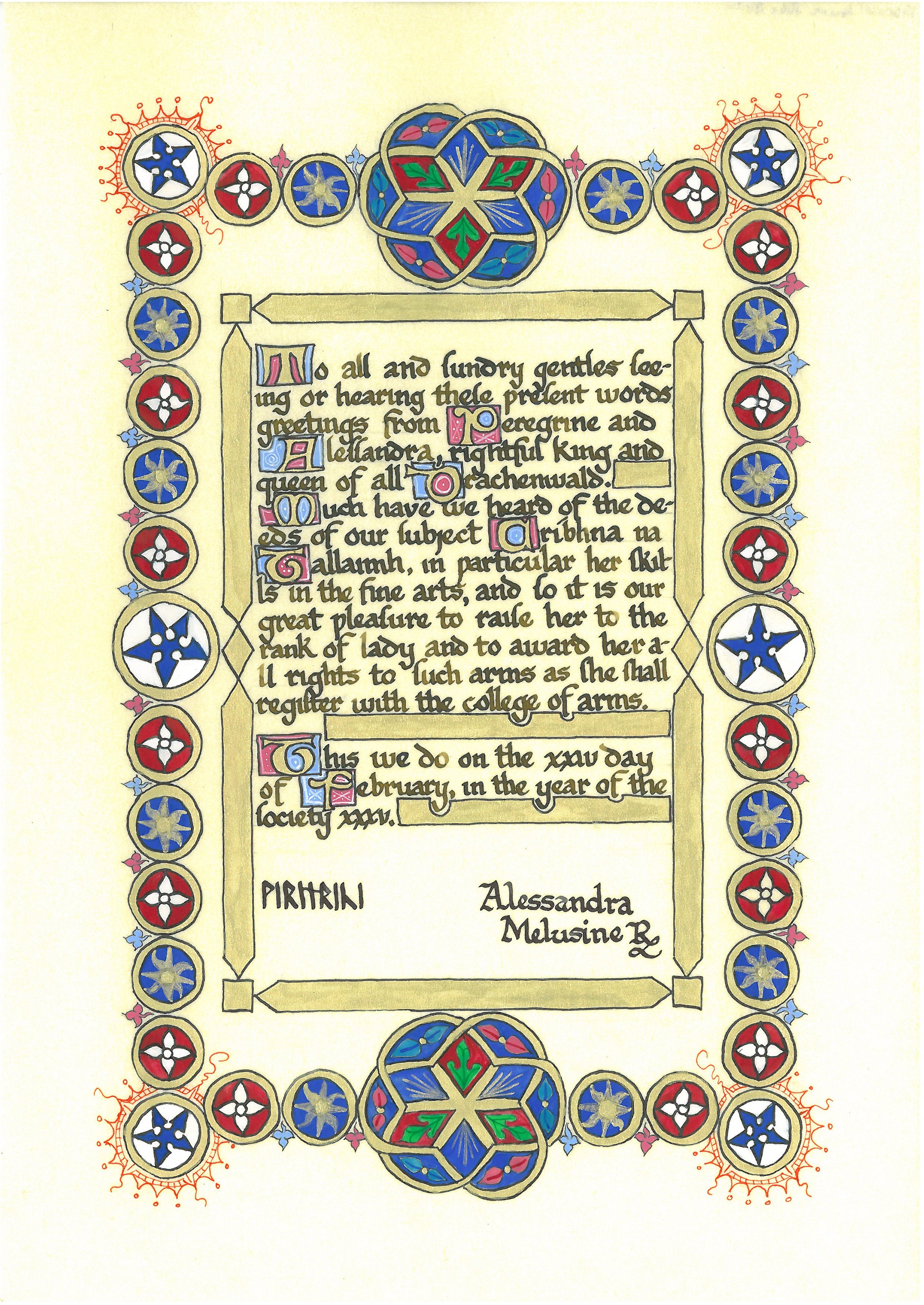 This is the second of my scrolls based on the Visconti Hours, fol. BR2. The scan is really poor quality, the cream color of the perg seems to have interacted poorly with the lights of the scanner, I'm not sure why. And the gold turned out weird too.
It turned out to be a lot more complicated than I thought, even though I started by significantly reducing the complexity of the original. It was drawn and inked Jan. 20, backgrounds and gold painted Jan. 21, white and the suns on Jan. 24, calligraphed on Jan. 26, trefoils and initials painted Jan. 27, and then finally finished five months later, so that I can hand deliver it next weekend.
---
© 2010, Sara L. Uckelman.