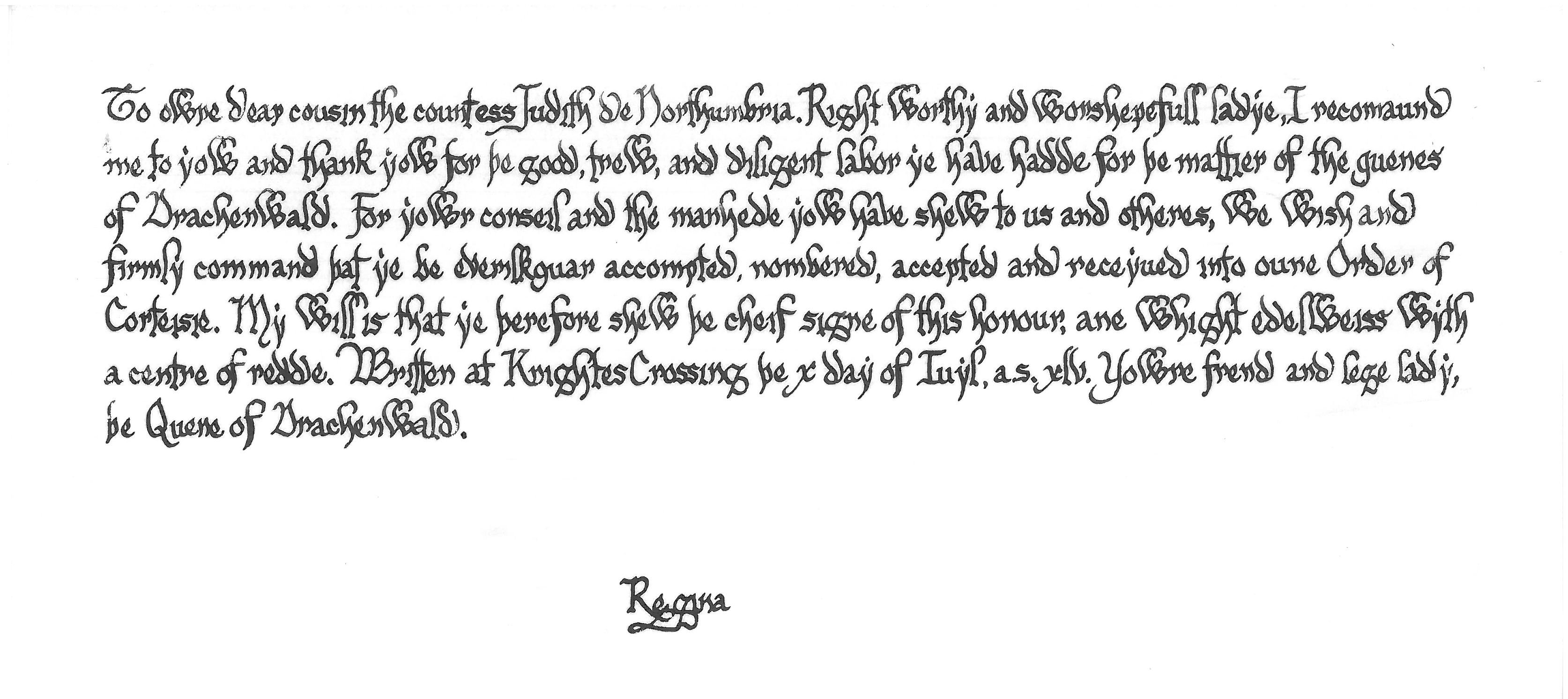 The text reads:
To owre dear cousin the countess Judith de Northumbria. Right worthy and worshepefull ladye, I recomaunde me to yow and thank yow for þe good, trew, and diligent labour ye have hadde for the mattier of the quenes of Drachenwald. For yowr conseil and thee manhede yow have shewn to us and otheres, we wish and firmly command þat ye be everilkquar accompted, nombred, accepted, and receyued into our Order of Corteisie. My wille is that ye shew þe chief signes of this honour, ane whight edelweiss wyth a centre of redde.

Written at Knightes Crossing þe x day of Iuyl, a.s. xlv. Yowre frend and lege ladye, þe quene of Drachenwald,
This is based (very loosely) on some of the Paston letters, with a liberal dose of my own invention. Two comments on vocabulary:
Manhede: the Middle English Dictionary s.v. Manhede gives in sense (2) the following gloss:
(a) Manly virtue, character, or dignity; manliness; (b) the character befitting a knight or monarch; chivalric nature or dignity; courageous behavior, bravery, valor; (c) courteous behavior, good manners, gentility; (d) humanity, compassion, kindness, generosity.
Everilkquar: a form of 'everywhere', which I have been dying to use.
---
© 2010, Sara L. Uckelman.