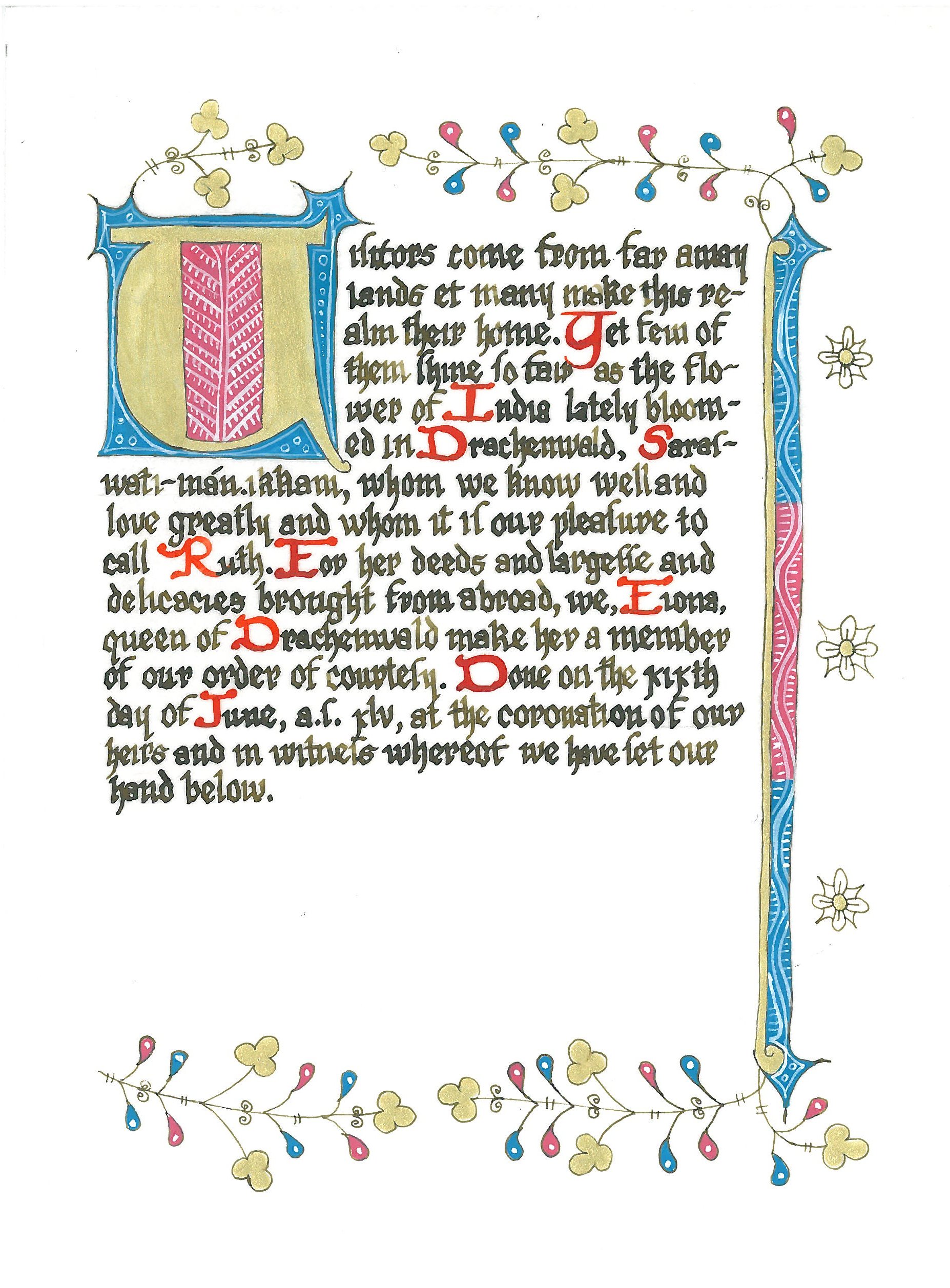 The exemplar is a 15th C Dutch MS, Codex S 1399, fol. 2054. The design was picked, layout drawn, text written, and calligraphed on May 24, and all the illumination (drawing, inking, and painting) done June 2.
The text reads:
Vistors comes from far away lands et many make this realm their home. Yet few of them shine so fair as the flower of India lately bloomed in Drachenwald, Saraswati-mán.ikkam, whom we know well and love greatly and whom it is our pleasure to call Ruth. For her deeds and largesse and delicacies brought from abroad, we, Fiona, queen of Drachenwald, make her a member of our Order of Courtesy. Done the 19th day of June, a.s. xlv, at the coronation of our heirs and in witness whereof we have set our hand below.
---
© 2010, Sara L. Uckelman.