The Queen of Drachenwald is hosting a Queen's Tea at Pennsic 2009, for which she needed invitations to all the queens in the Known World that would be in attendance. I did 10, and Lady Genevieve did 7. When I met up with Trinite en route from the International Medieval Congress in Leeds to Störtebeker's Sons in Two Seas, she introduced me to pen work and we added flourishes to the invitations I'd done.
Queen of the Outlands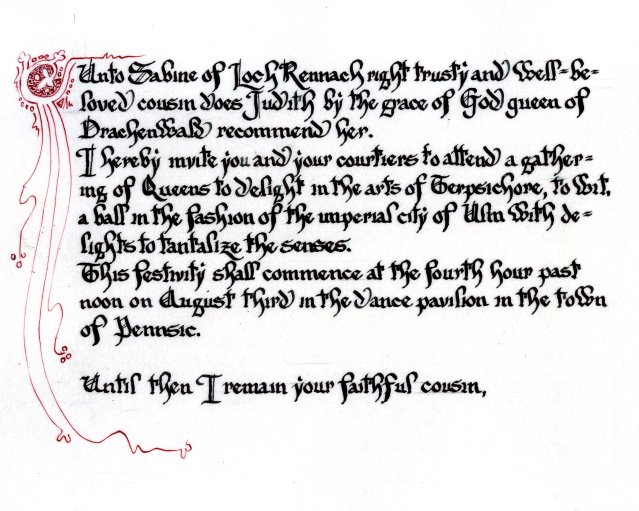 Queen of Calontir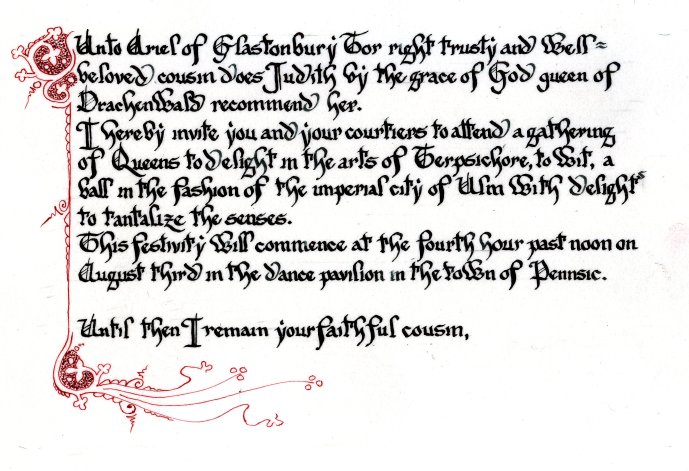 Queen of Gleann Abhann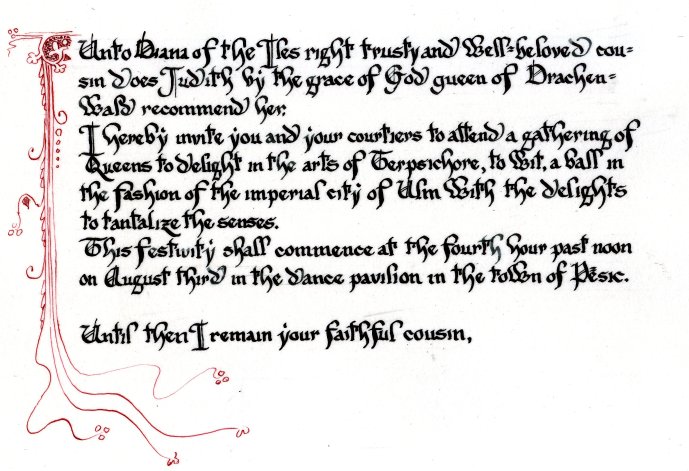 Queen of the Middle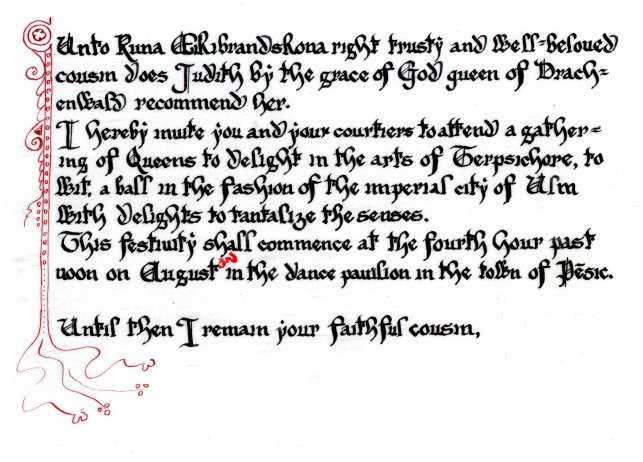 Queen of the West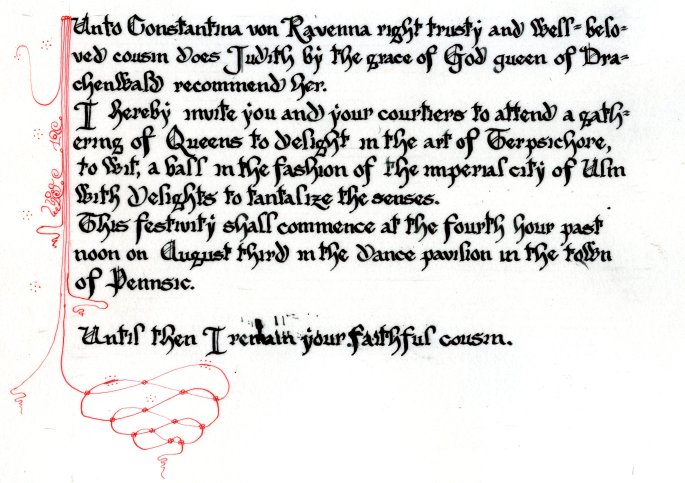 Queen of Northshield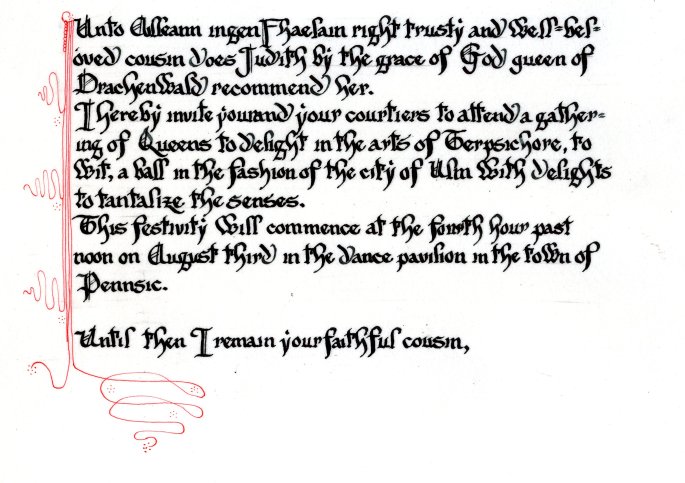 Queen of the East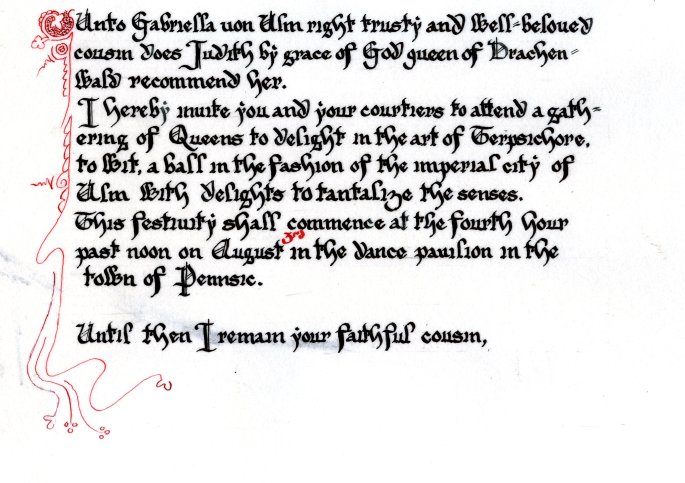 Queen of Lochac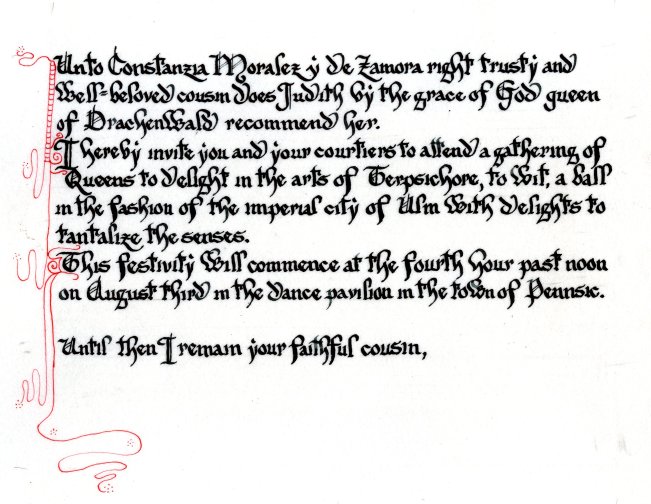 Queen of Trimaris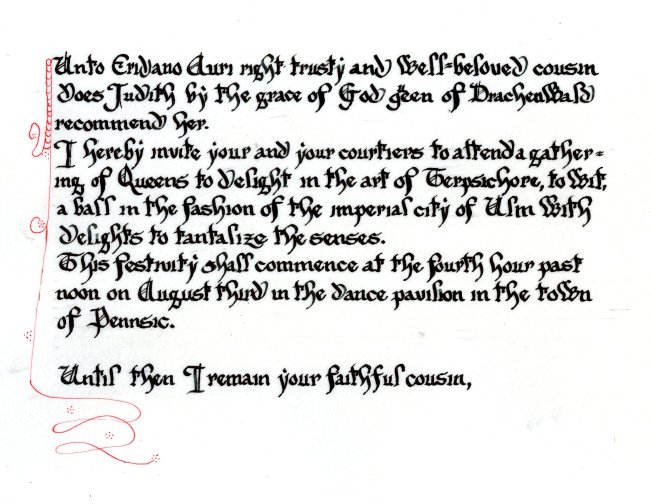 Queen of Meridies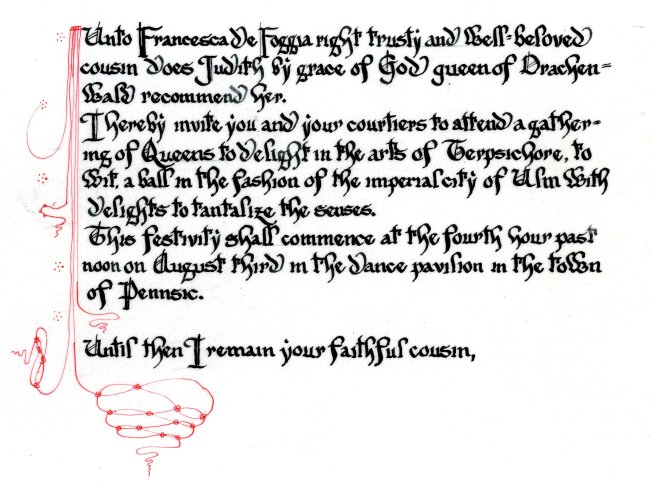 Since the text was the same, once I did one copy and got settled into the hand, the rest went really quickly -- by the time I reached the end, it took more time to tick and rule the guidelines than it did to do the lettering itself!
---
© 2009, Sara L. Uckelman.