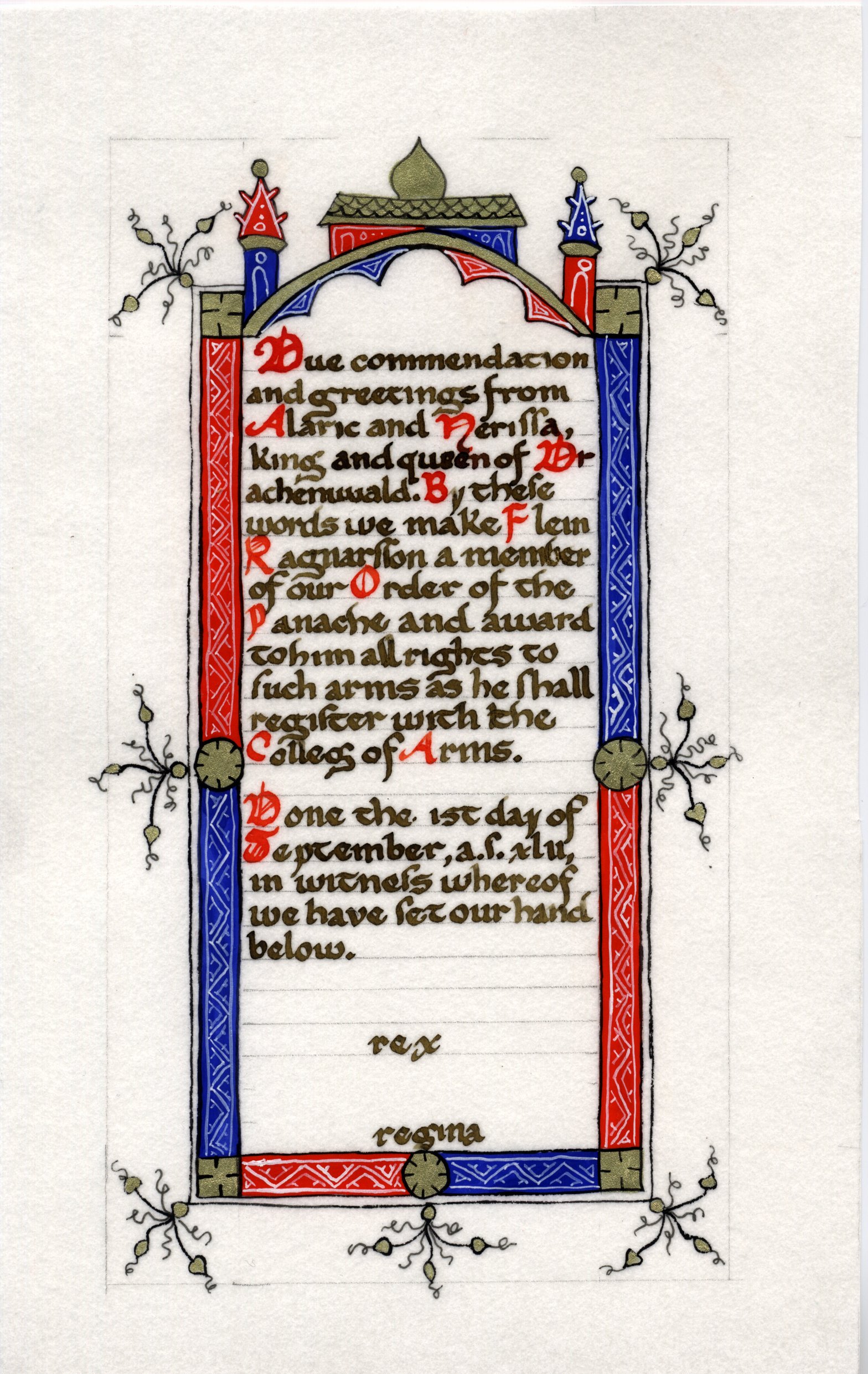 This was completed in three stages. It was drawn out and painted on Mar. 29, and then half of the calligraphy on Apr. 9; I had problems with the vermillion and the sepia bleeding in to each other and so I quit in frustration and it took me a good while to have the desire to try to finish it. I completed the calligraphy, fixing up some of the bleeding a little, and did the whitework on Jul. 5.
The image is based on fol 92v of Oxford Bodleian Library MS. Canon. Liturg. 251, end of the 14th C, which is reproduced on p. 201 of Maurits Smeyers, Flemish Miniatures.
---
© 2009, Sara L. Uckelman.