When I got the assignment to do the AoAs for my friends Walter and Elisande, I was so excited that I sat down and started working immediately. From start to finish, this took me about 8 or 9 hours. Walter's is on the left, Elisande's on the right. I left the two together, rather than separating them into two individual pieces, because I figured it might be helpful to have them as one for framing purposes, and if not, then they can cut them.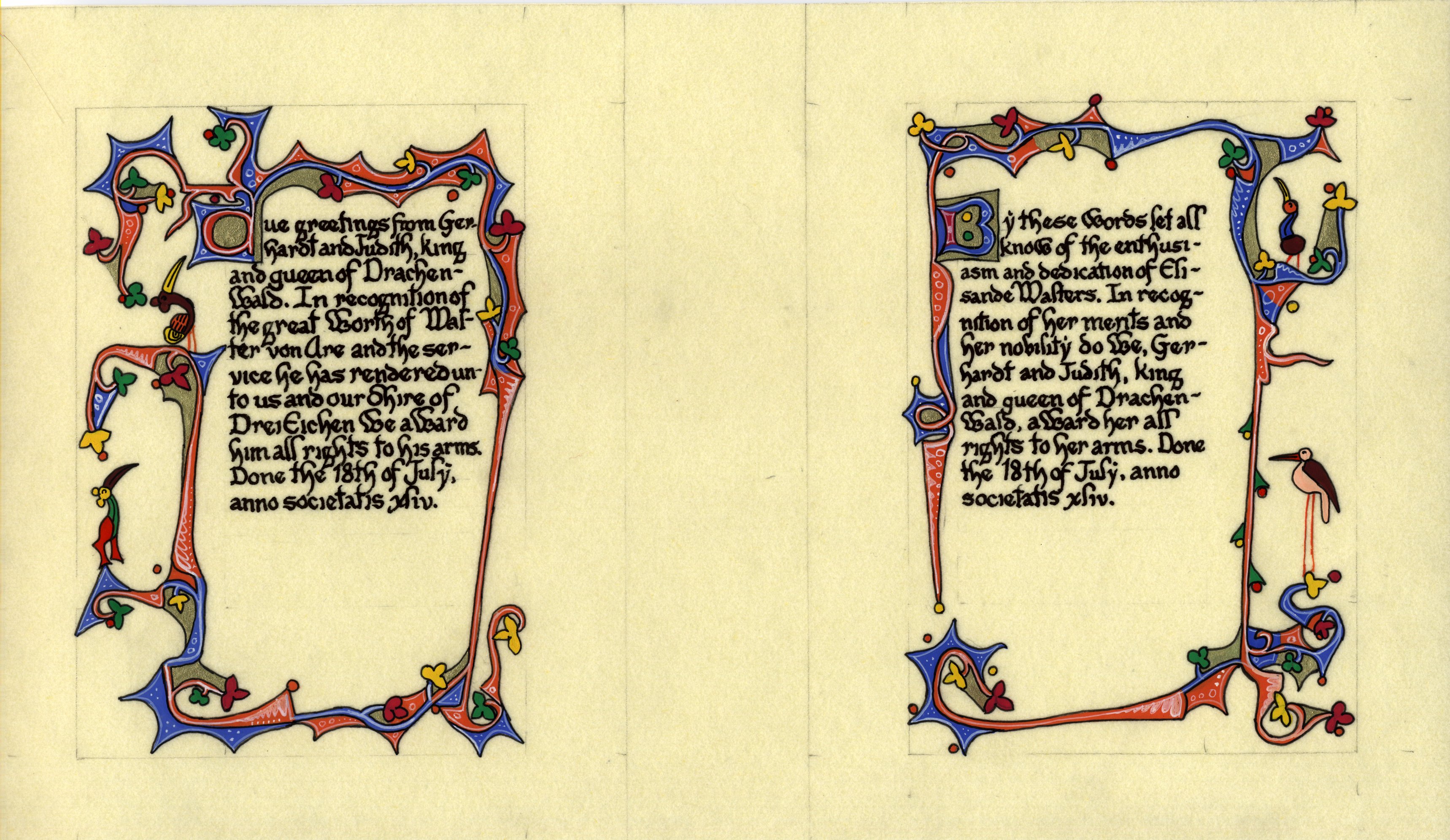 Since they're a couple, I wanted to do two that looked like an obvious pair. They are modelled on fols. 74v and 75 of a Book of Hours from Thérouanne, ca. 1300, reproduced on p. 133 of Smeyers, Flemish Miniatures: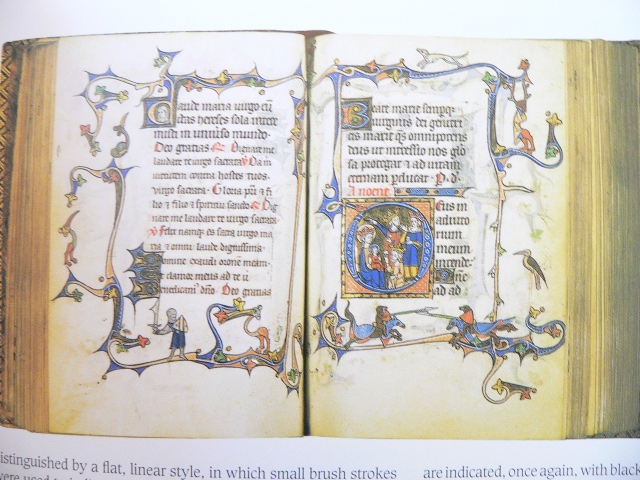 The original is 9x13cm; I tried to keep similar measurements. I had to omit some of the neater bits (like the jousting monkeys and the man with the sword) in order to have space for the signatures and seals, and since I still haven't found exactly the right nib for doing gothic hands at this scale, I had to substitute a different hand. But I really like the way the birds turned out! My first time doing animate creatures in the borders.
---
© 2009, Sara L. Uckelman.