Panache for Beatrice de Tisbury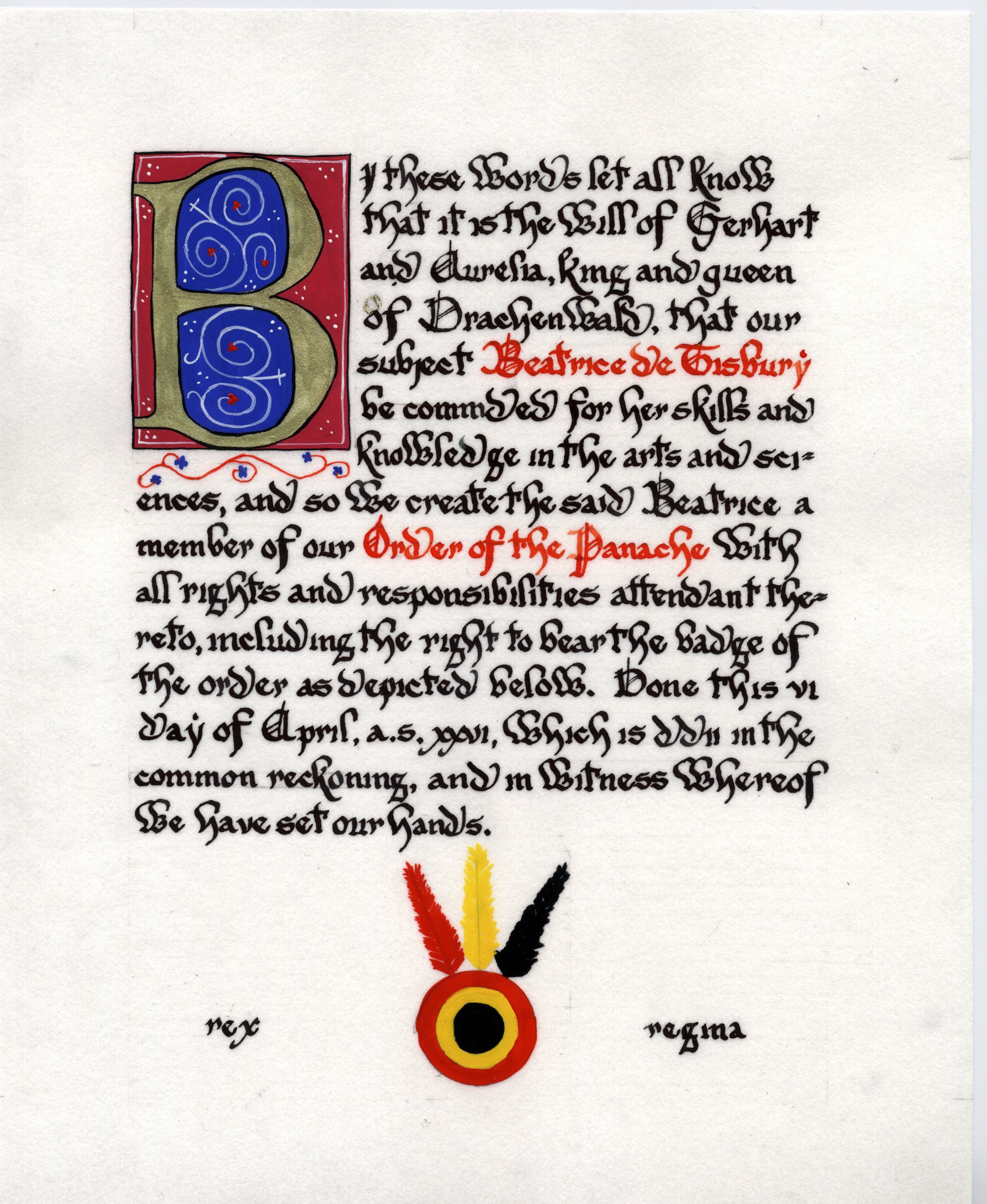 The initial is one of the four that I made for Elisande's book project, based on Codex Admonstensis 139.
The text reads:
By these words let all know that it is the will of Gerhart and Aurelia, king and queen of Drachenwald, that our subject Beatrice of Tisbury be commended for her skills and knowledge in the arts and sciences, and so we create the said Beatrice a member of our Order of the Panache with all rights and responsibilities attendant thereto, including the right to bear the badge of the order as depicted below. Done this vi day of April, a.s. xxvi, which is ddii in the common reckoning, and in witness whereof we have set our hands.
---
© 2009, Sara L. Uckelman.