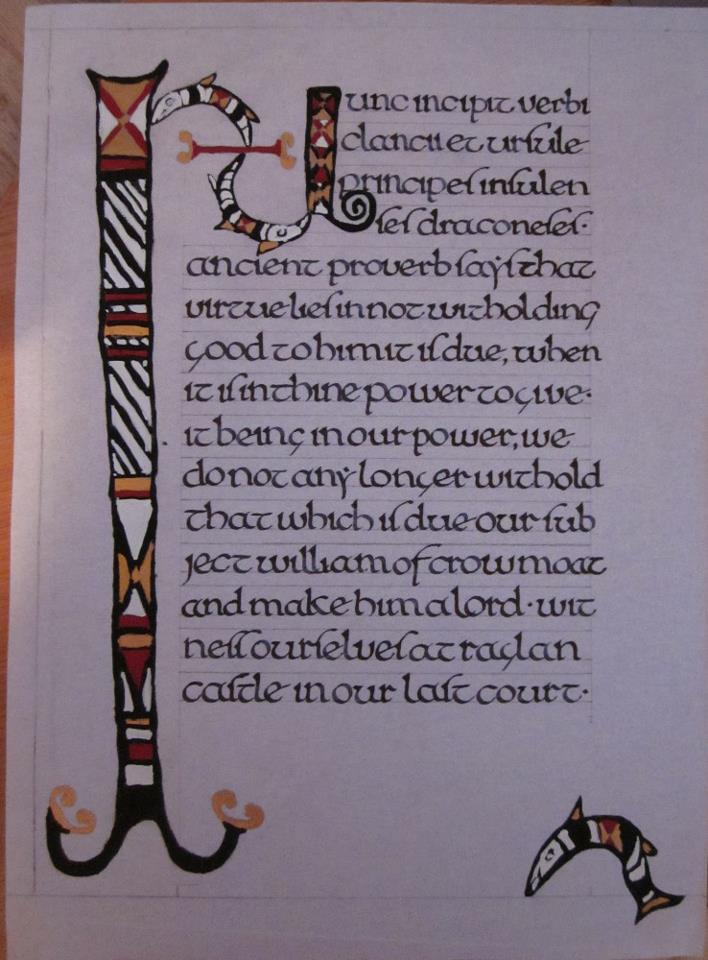 The illumination was done by Susannah of York. The text reads:
Nunc incipit verbi Clancii et Ursule, Principes Insulenses et Draconenses. [Now begin the words of Clancy and Ursula, Insular and Draconic Princes.] Ancient proverb says that virtue lies in not withholding good to him it is due, when it is in thine power to give. It being in our power, we do not any longer withold that which is due our subject William of Crow Moat and make him a lord. Witness ourselves at Raglan Castle in our final court.
---
© 2012, Sara L. Uckelman.