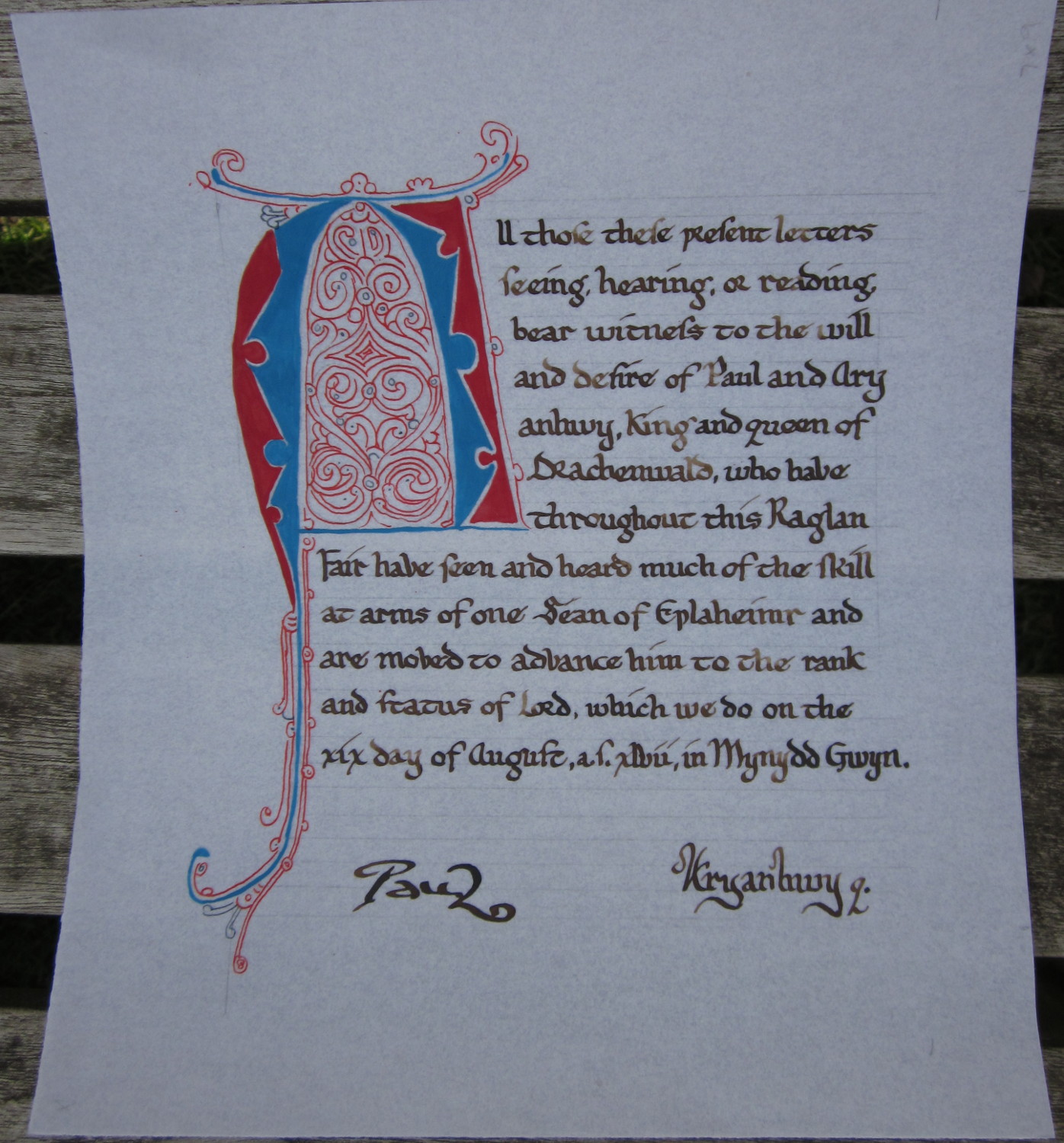 This was a battlefield scroll and a battlefield award; Paul and I watched this gentle on the fencing field over a couple of days at Raglan, and were continually impressed. When we heard from two or three people that they'd written recommendations of him to the Prince and Princess of ID, we knew what we had to do. And it turned out beautifully. Master Etienne had a blade which he wished to gift the young man, who had no blade of his own, and arranged to do so during a break in the fencing while Paul and I spectated. As he made to give over the sword, we had our herald call hold and inquire if the young man had yet been given the right to bear arms. When it turned out he hadn't, we remedied this.
The text, calligraphed on a blank done by Genevieve, reads:
All those these present letters seeing, hearing, or reading, bear witness to the will and desire of Paul and Aryanhwy, king and queen of Drachenwald, who have throughout this Raglan Fair have [sic] seen and heard much of the skill at arms of one Sean of Eplaheimr and are moved to advance him to the rank and status of lord, which we do on the xix day of August, a.s. xlvii, in Mynydd Gwyn.
---
© 2012, Sara L. Uckelman.