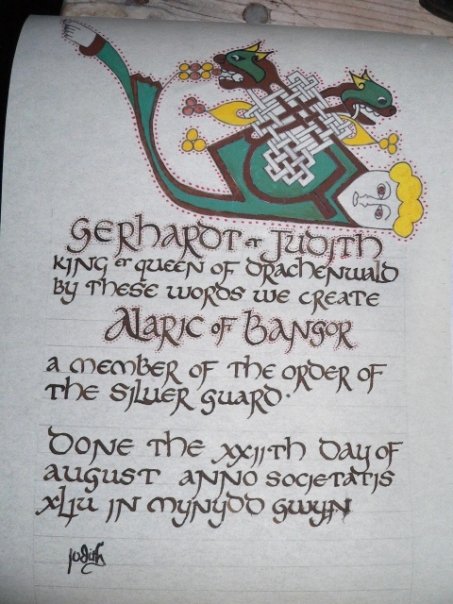 The illumination was done by Ylandra. The text reads:
Gerhardt et Judith, King et Queen of Drachenwald by these words we create Alaric of Bangor a member of the Order of the Silver Guard. Done the xxiith day of August anno societatis xliv in Mynydd Gwyn.
---
© 2009, Sara L. Uckelman.