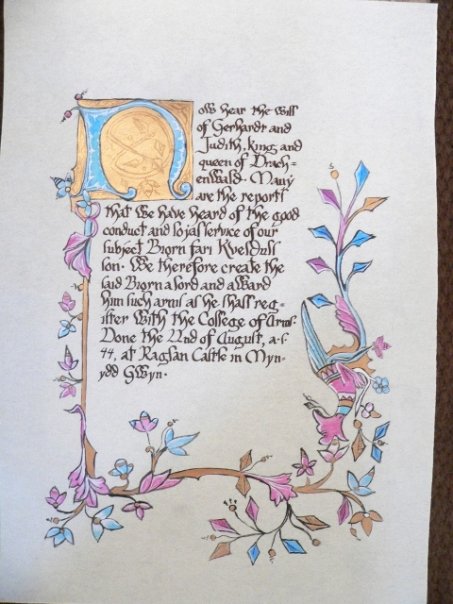 The illumination was done by Amal binti Hamid. The text reads:
Now hear the will of Gerhardt and Judith, king and queen of Drachenwald. Many are the reports that we have heard of the good conduct and loyal service of our subject Biorn fari Kveldulfson. We therefore create the said Biorn a lord and award him such arms as he shall register with the College of Arms. Done the 22nd of August, a.s. 44, at Raglan Castle in Mynydd Gwyn.
---
© 2009, Sara L. Uckelman.