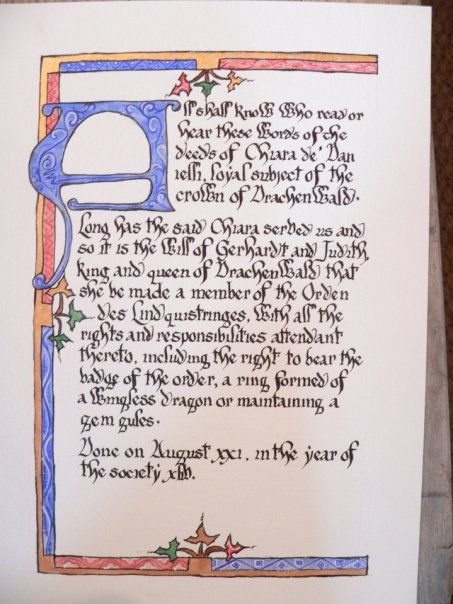 The illumination was done by Amal binti Hamid. The text reads:
All shall know who read or hear these words of the deeds of Chiara de'Danielli, loyal subject of the crown of Drachenwald. Long has the said Chiara served us, and so it is the will of Gerhardt and Judith, king and queen of Drachenwald that she be made a member of the Orden des Lindquistringes, with all the rights and responsibilities attendant thereto, including the right to bear the badge of the order, a ring formed of a wingless dragon or maintaining a gem gules. Done on August xxi, in the year of the society xliv.
---
© 2009, Sara L. Uckelman.