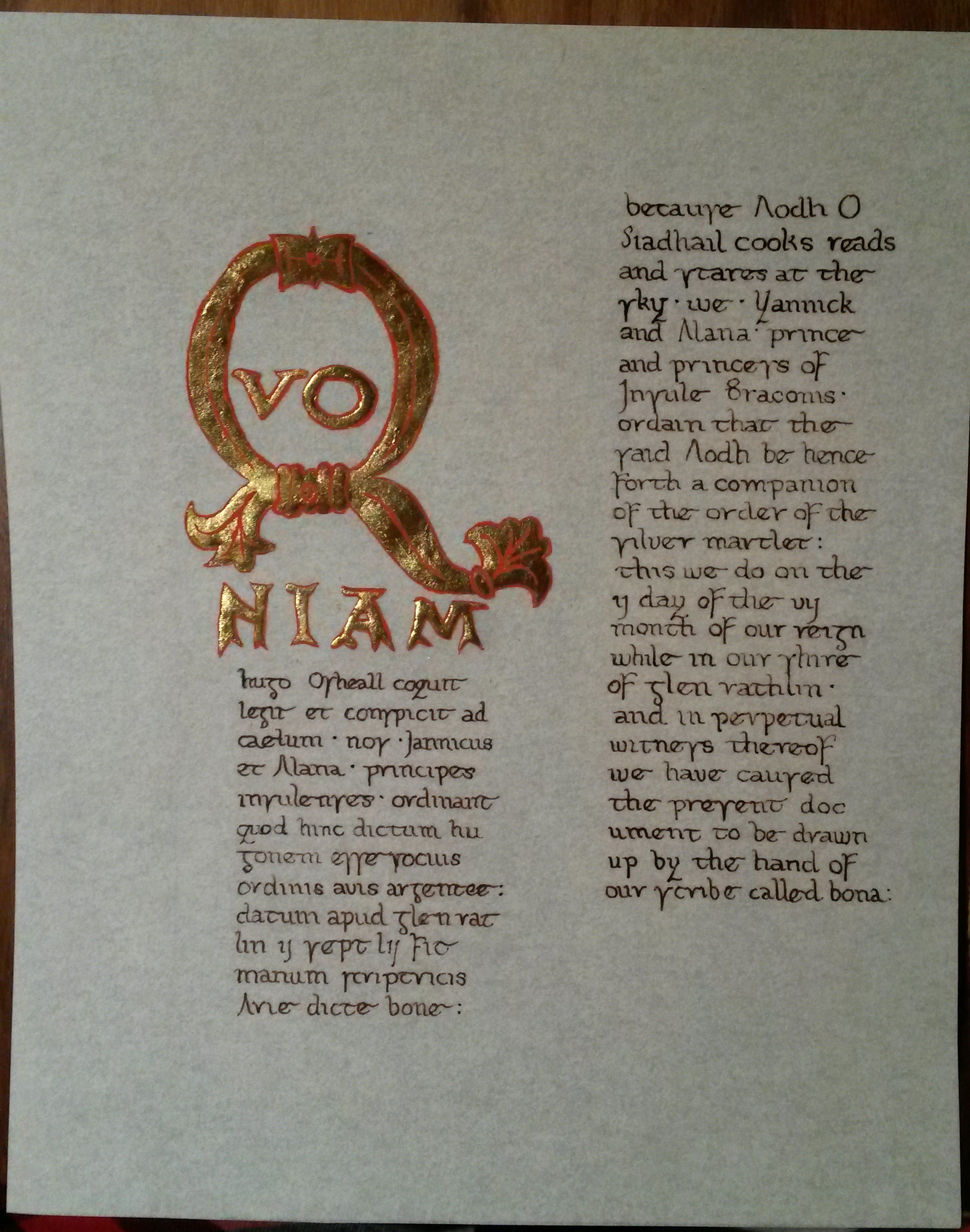 On the first night I chose the exemplar (BL MS Additional 40618 f. 23, drew out all the lines, and put down the gold size. The second night, I gilded. The third night was for composing the text and doing the rubrication. line height: 1/16"; line spacing: 1/8".
The text reads:
Quoniam Hugo Osheall coquit, legit, et conspicit ad celum, nos, Iannicus et Alana, principes insulenses, ordinant quod hinc dictum Hugonem esse socium ordinis avis argentee. Datum apud Glen Rathlin ii septembri lii, fit manum scriptricis Arie dicte bone. Because Aodh O Siadhail cooks, reads, and stares at the sky, we, Yannick and Alana, prince and princess of Insulae Draconis, ordain that the said Aodh be henceforth a ompanion of the Order of the Silver Martlet. This we do on the 2nd day of the 7th month of our reign, while in our shire of Glen Rathlin, and in perpetual witness hereof we have caused the present document to be drawn up by the hand of our scribe called Bona.
And here's a close-up of the initial.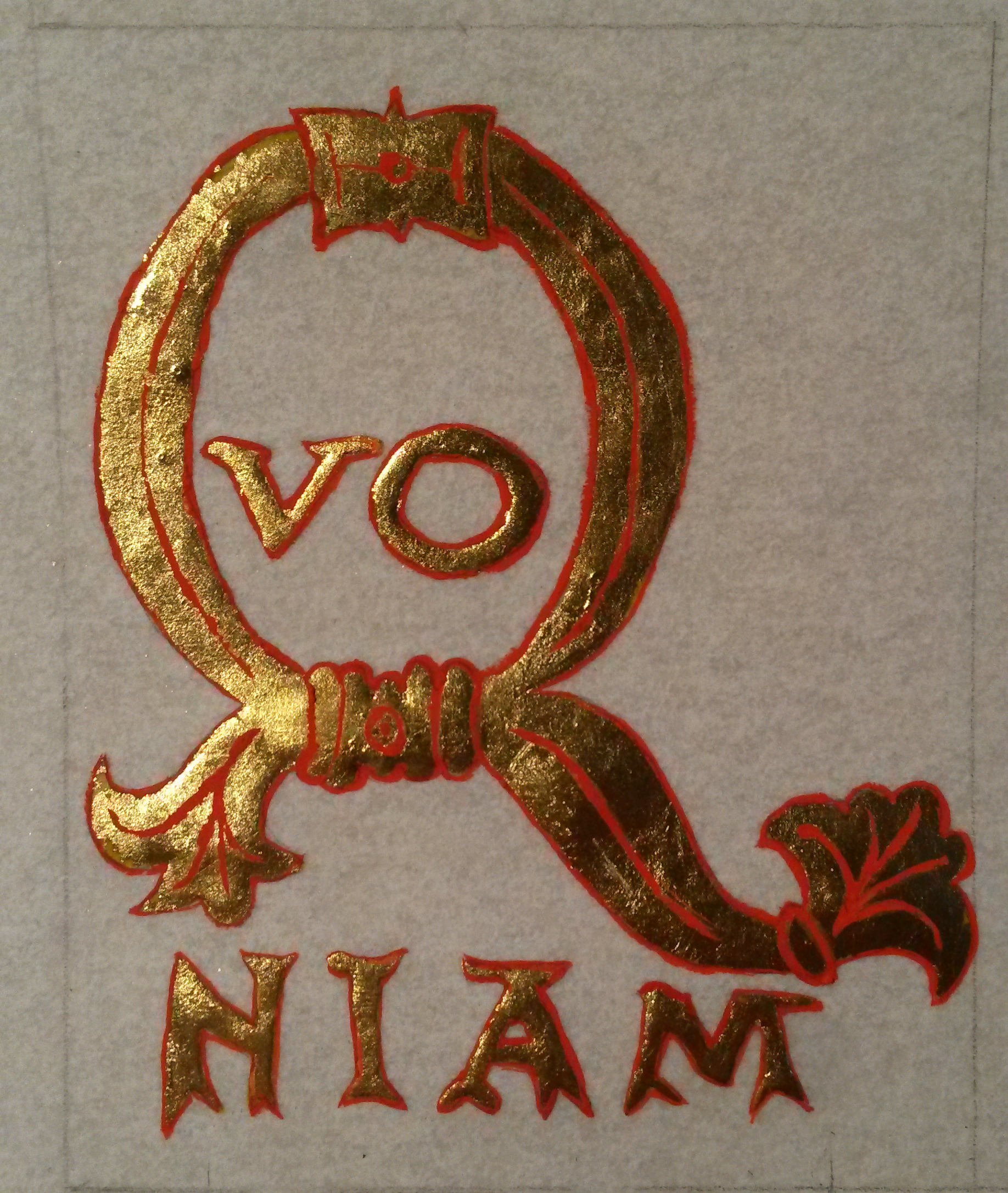 ---
© 2017, Sara L. Uckelman.