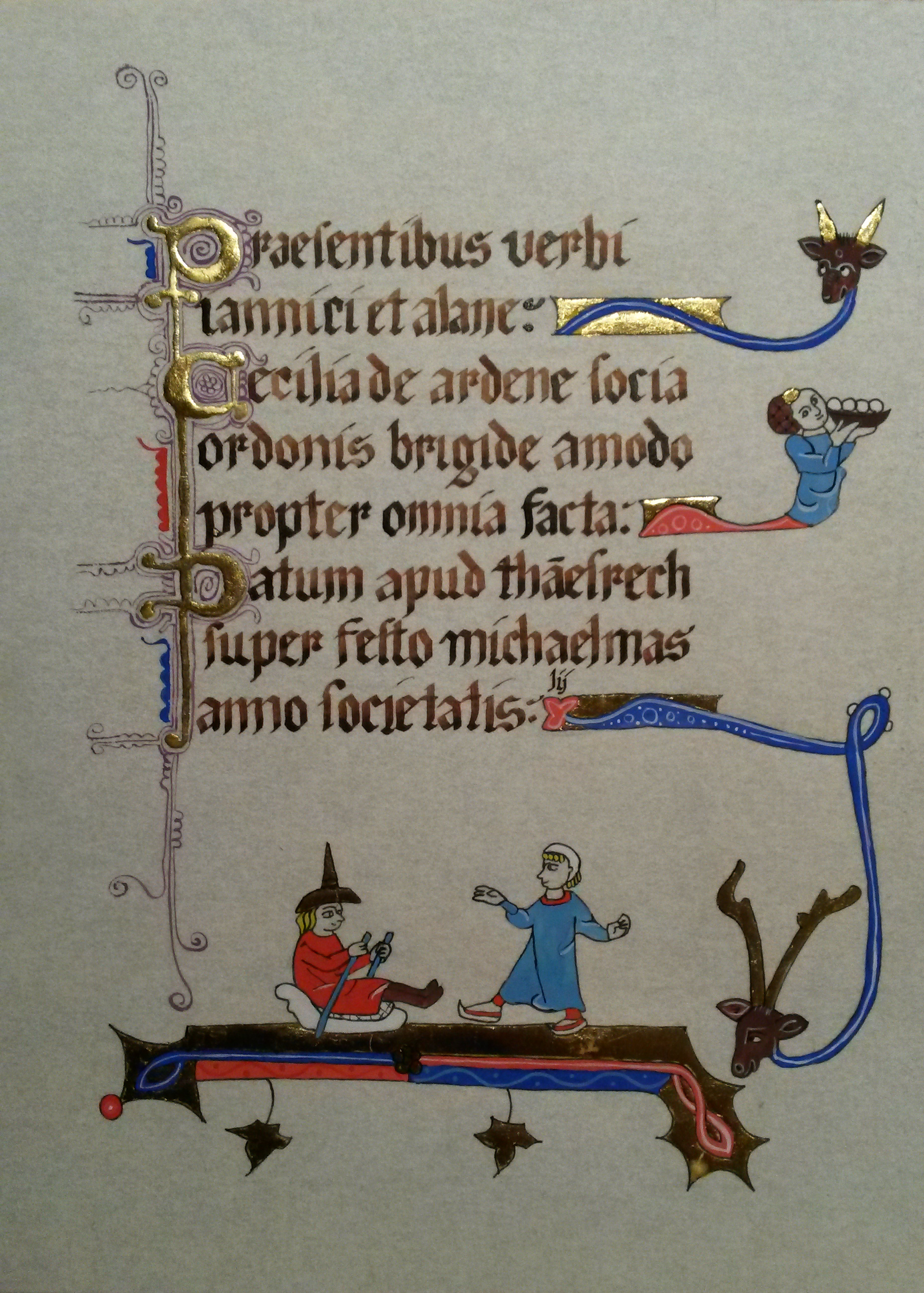 Cecily is also an ice skater, so I solicited the help of #medievaltwitter to find images of skaters in MSs. Oxford Bodley MS Douce 5 was offered up, and I integrated bits from fol. 001v, fol. 199v-200r, fol. 218v-219r, and fol. 221v-222r.
The text reads:
Praesentibus verbi iannici et alane. Cecilia de arderne socia ordonis brigide amodo propter omnia facta. Datum apud thamesreach super festo Michaelmas anno societatis lii.
The translation:
To [all] present, [these are] the words of Yannick and Alana. Henceforth Cecily Arderne is a companion of the Order of Ffraid because of all [she] has done. Date at Thamesreach during the feast of Michaelmas, in the year of the society 52.
---
© 2017, Sara L. Uckelman.