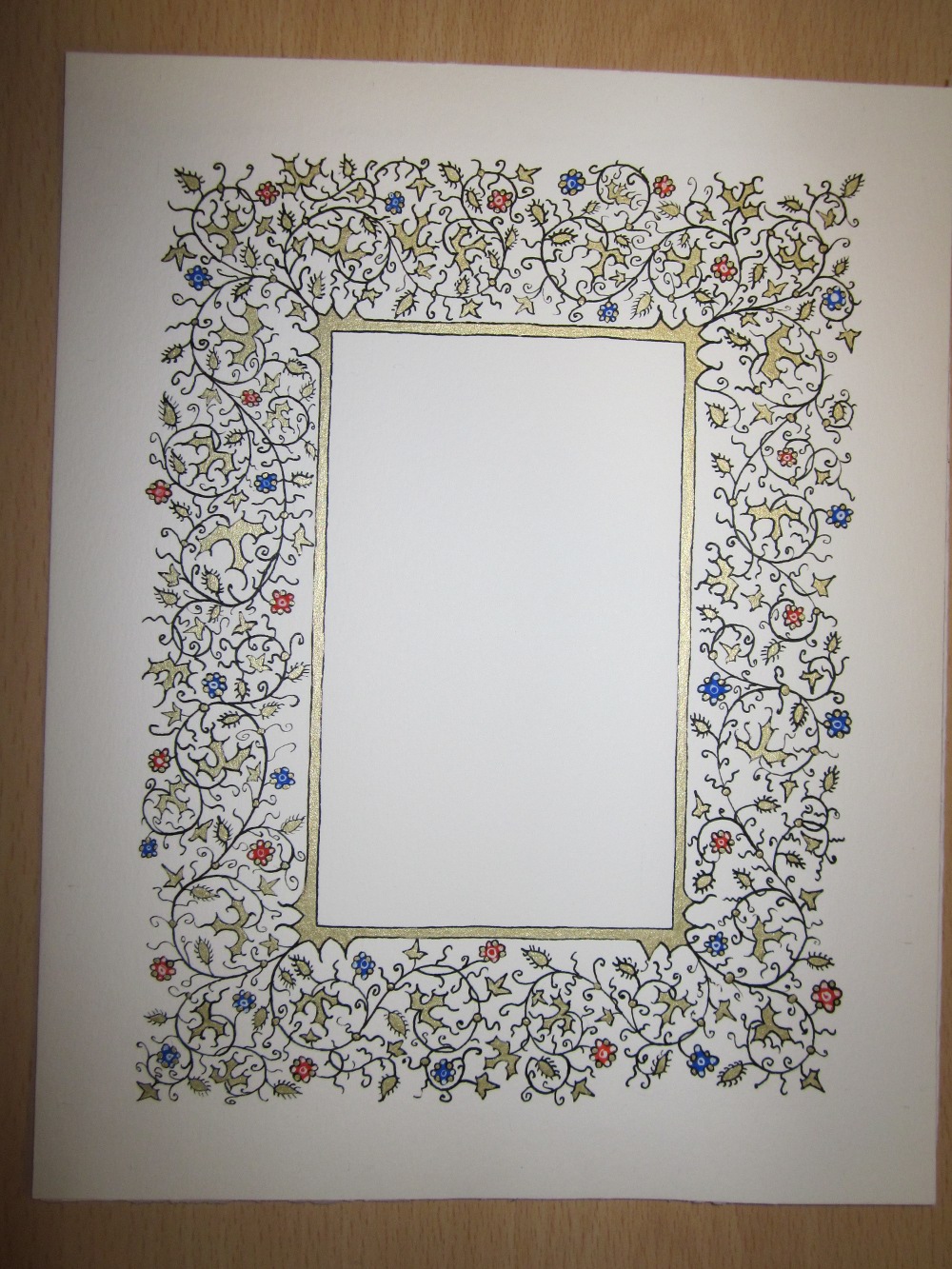 Nov. 12 I picked out the design, pencilled in the borders, and started inking it. Nov. 13 I finished inking it and painted the gold, and Nov. 16 I did all the colors and the inner border.
The design is based on Pierpont Morgan Library MS M.1000 fol. 230r.
I took photos as I went:
---
© 2010, Sara L. Uckelman.