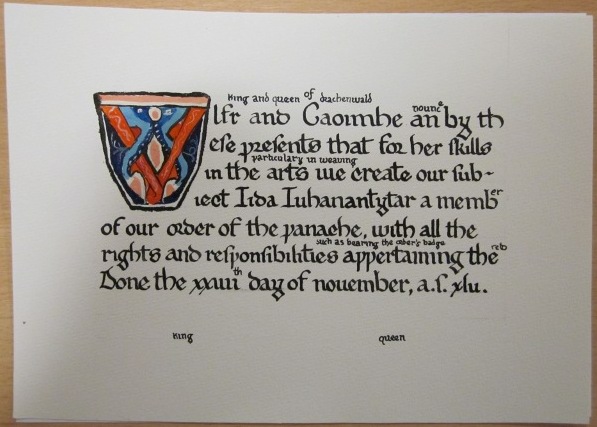 The initial was illuminated by Nicole d'Anjou and is based on MS Hs. I 489, fol.215r, from the 14th C.
The text reads:
Ulfr and Caoimhe king and queen of drachenwald announce by these presents that for her skills in the arts particularly in weaving we create our subject Iida Juhanantytar a member of our Order of the Panache, with all the rights and responsibilities appertaining thereto. Done on the 27th day of November, a.s. 45.
---
© 2010, Sara L. Uckelman.