Sigillum Reginae for Guntram von Wolkenstein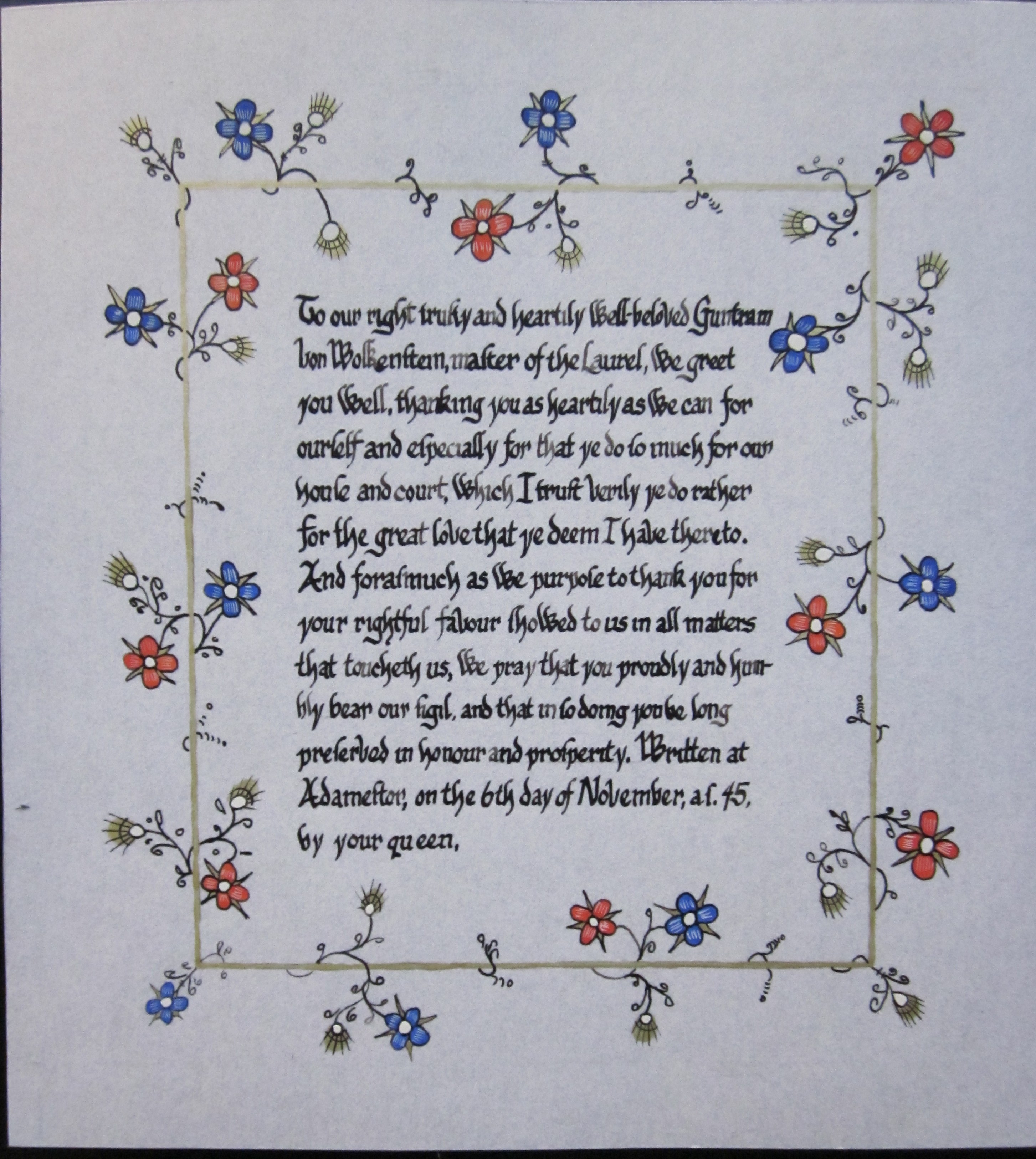 The text is based on the first 13 pages of The Paston Letters and reads:
To our right trusty and heartily well-beloved Guntram von Wolkenstein, Master of the Laurel, we greet you well, thanking you as heartily as we can for ourself and especially for that ye do so much for our house and court, which I trust verily ye do rather for the great love that ye deem I have thereto. And forasmuch as we purpose to thank you for your rightful favour showed to us in all matters that toucheth us, we pray that you proudly and humbly bear our sigil, and that in so doing you be long preserved in honour and prosperity. Written at Adamestor, on the 6th day of November, a.s. 45, by your queen
The design was drawn out on Sep. 17 and everything else done on Sep. 18. The design is taken from the Hours of Mary of Guelders, fol. 19v, reproduced on p.78 of John Harthan, Books of Hours and Their Owners. The MS is dated to 1415.
---
© 2010, Sara L. Uckelman.