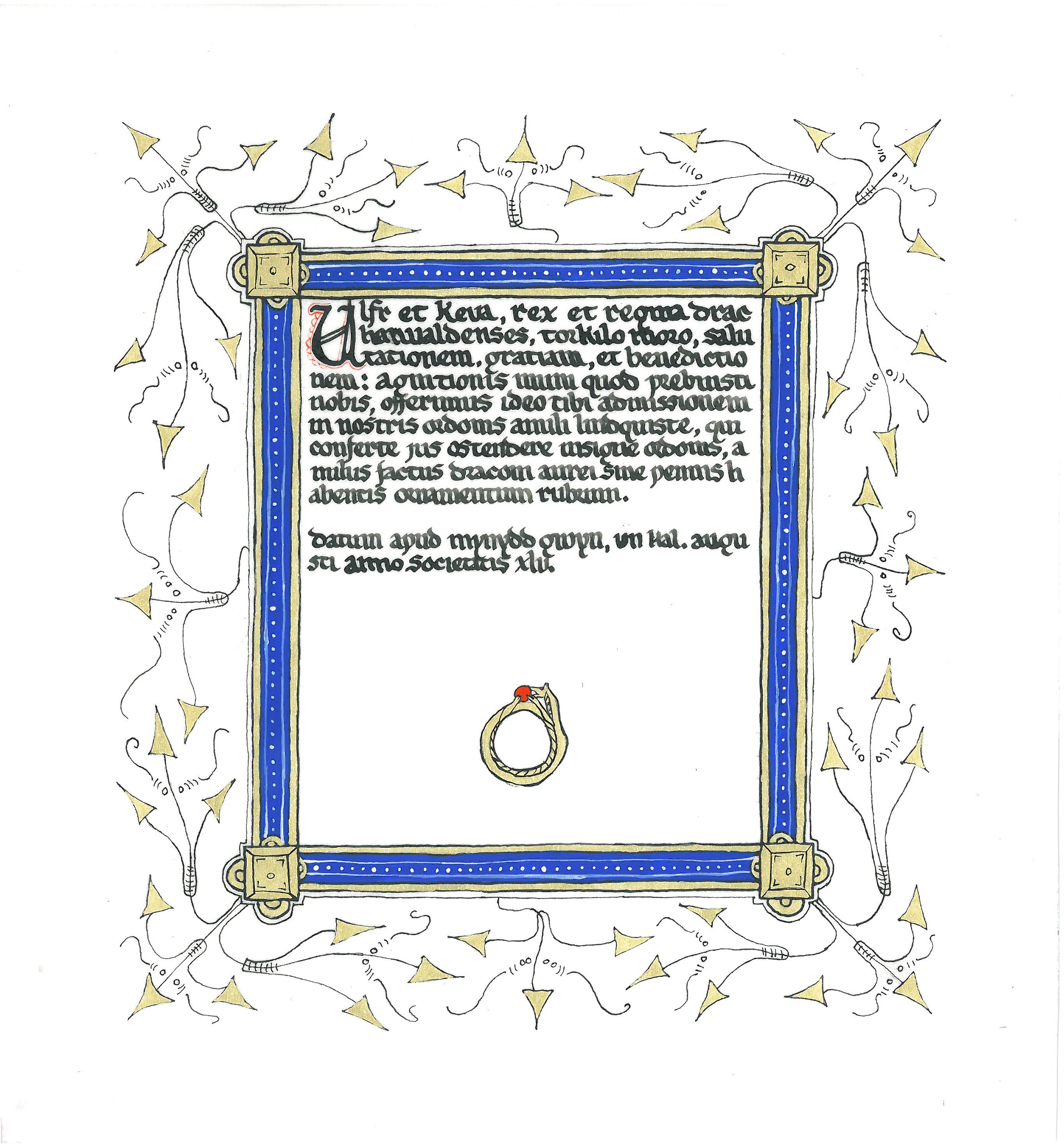 The calligraphy was done July 28 and everything else Aug. 1.
The text reads in Latin:
Ulfr et Keva, rex et regina Drachenwaldenses, Torkilo Moro, salutationem, gratiam, et benedictionem. Agnitionis muni quod prebuisti nobis, offerimus ideo tibi admissionem in nostris ordonis anuli lindquiste, qui conferte jus ostendere insigne ordonis, anulus factus draconi aurei sine pennis habentis ornamentum rubrum.

Datum apud Mynydd Gwyn, vii kal. Augusti, anno societatis xlv.
Which reads in translation:
Ulfr and Caoimhe, King and Queen of Drachenwald, to Torrkil Mor, salutations, goodwill, and blessing. In recognition of the service that you have rendered to us, we hereby offer to you admission in our order of the ring of Lindquist, which confers the right to display the insignia of the order, a ring made of a golden dragon without wings having a red jewel. Dated by Mynydd Gwyn, 8 of the calendar of August, in the year of the society 45.
The design is based on plate II 13, p. 46, of The Golden Age of Dutch Manuscript Painting, from a book of hours by the Master of the Morgan Infancy cycle (ca 1415), Ms Wittert 35 in Liège, Bibliothèque de l'Université.
---
© 2010, Sara L. Uckelman.