This is a backlog Lindquistringes.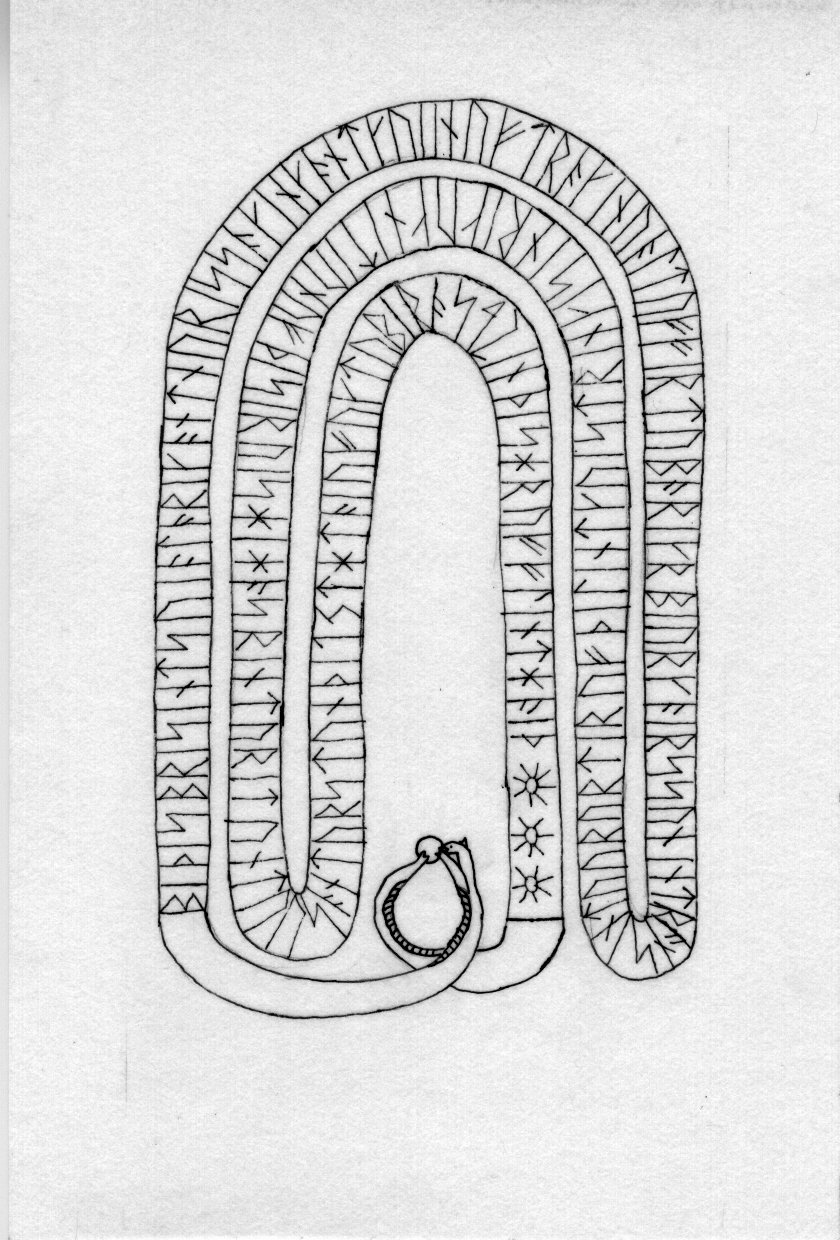 The text reads:
by these presents alaric and nerissa king and queen of drachenwald offer to barekr bjorgeirsson entrance into our order of the Lindquistringes in recognition of the service that he has rendered to us and ours done the 13th day of october, a.s. 42, in the shire of flintheath.
I transliterated this text into the Danish runes from ca. 900 AD at http://www.arild-hauge.com/edruner.htm. It's not a direct, letter to letter, transliteration, since this futhark has only 16 characters. However, if someone sat down with the image and the website, I think it should be possible to figure out from that alone what the original text was.
The image was designed to look like a rune stone, particularly the Bodilsker V Rune Stone, Bornholm, the Ny Larsker II Rune Stone, Bornholm, and the "stars" from the Gallehus Horn. The scroll was done Dec. 29 and 30.
---
© 2008, Sara L. Uckelman.