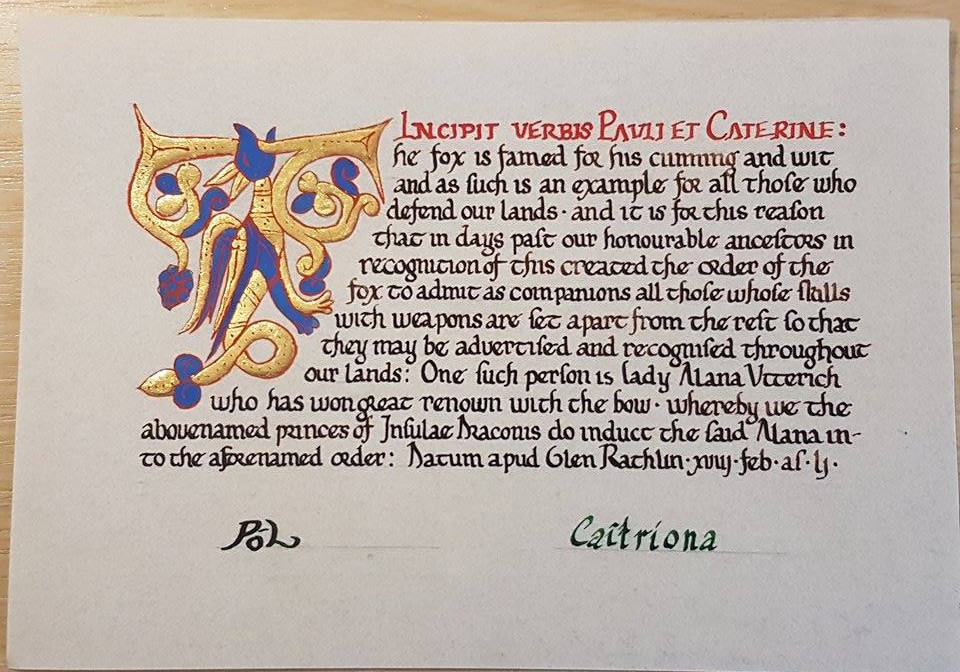 The exemplar is Codex Michaelburanus perg. 1, f.195r, my first time painting on gold. Whoo, is it fun! It took one day to sketch out the initial, paint the blue, and do the gilding. The next day I cleaned up the gilding, did the red, and the calligraphy.
The text reads:
Incipit verbis Pauli et Caterine. The fox is famed for his cunning and wit, and as such is an example for all those who defend our lands, and it is for this reason that in days past our honorable ancestors in recognition of this created the Order of the Fox to admit as companions all those whose skills with weapons are set apart from the rest so that they may be advertised and recognized throughout our lands. One such person is Lady Alana Utterich, who has won great renown with the bow, whereby we the abovenamed princes of Insulae Draconis do induct the said Alana in to the aforenamed Order. Datum apud Glen Rathlin xviii feb a.s. li.
Here's some progress pictures: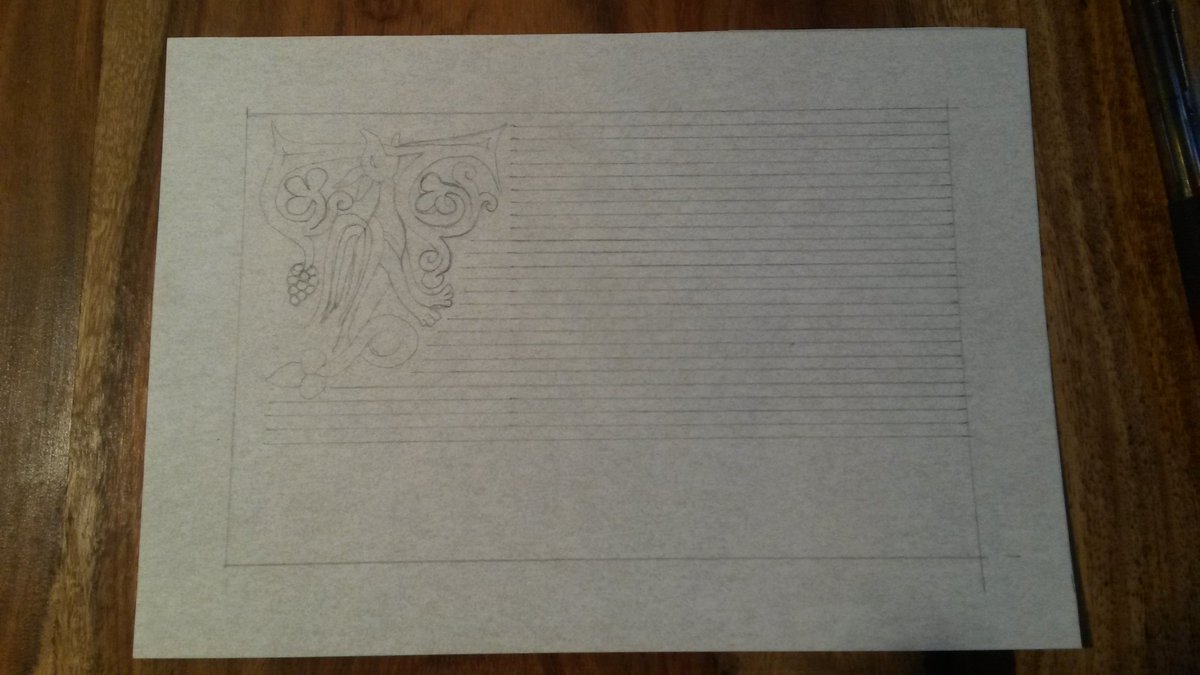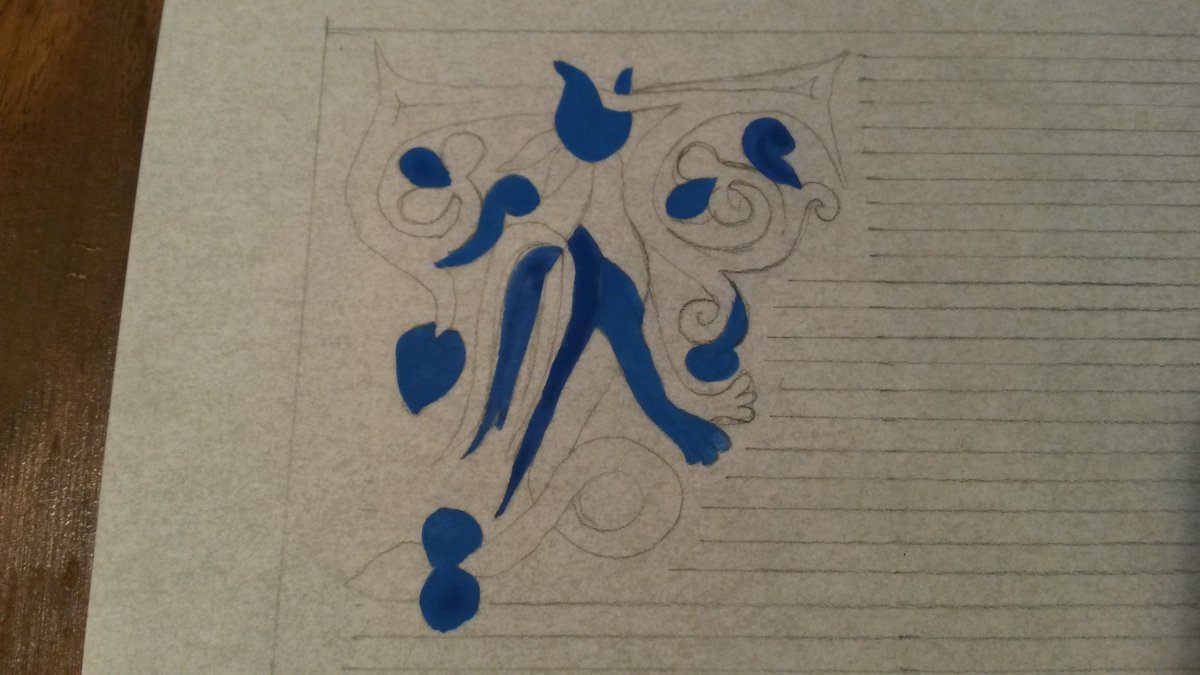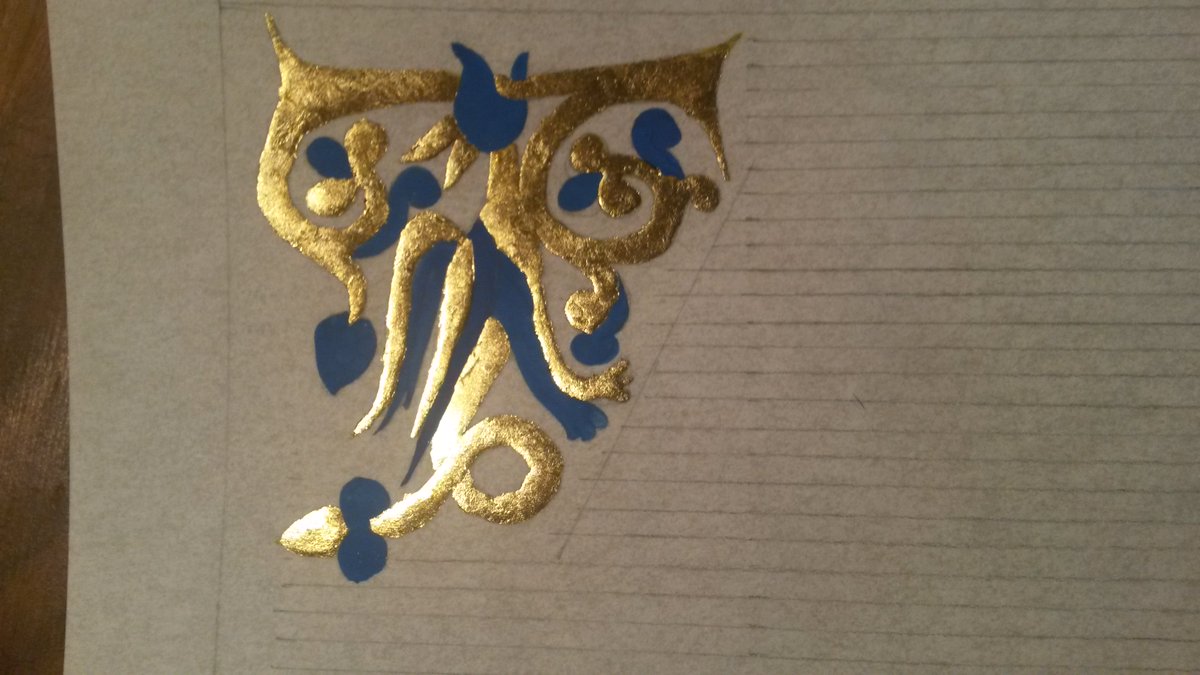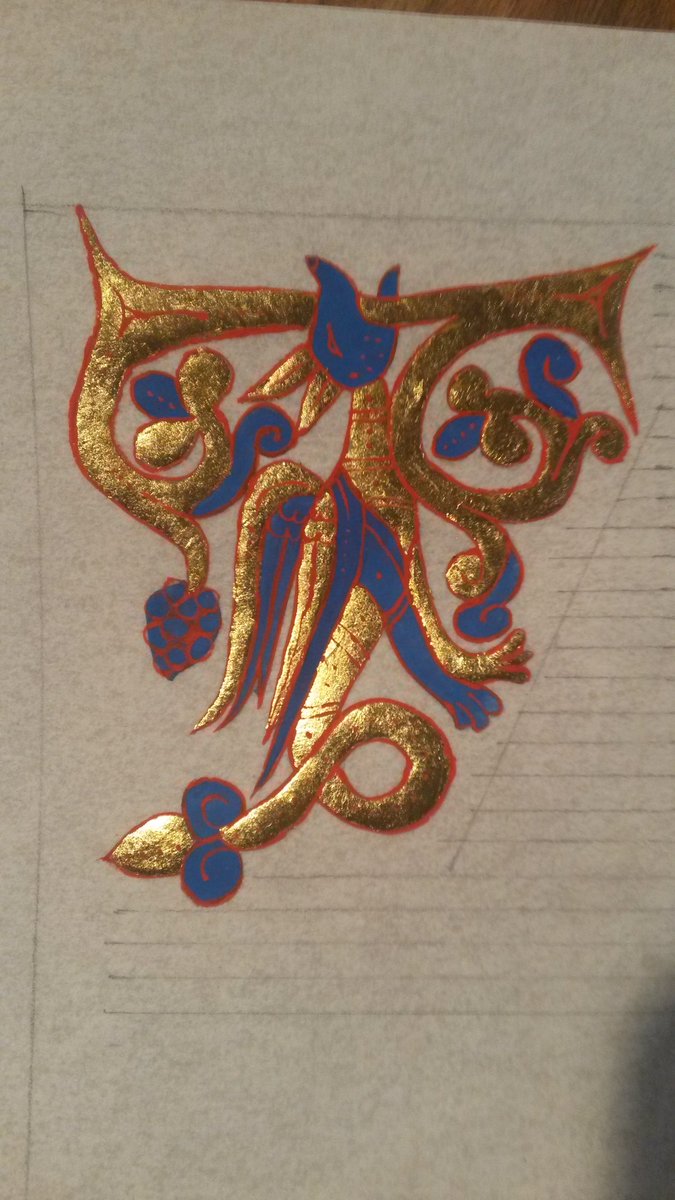 ---
© 2017, Sara L. Uckelman.