Scroll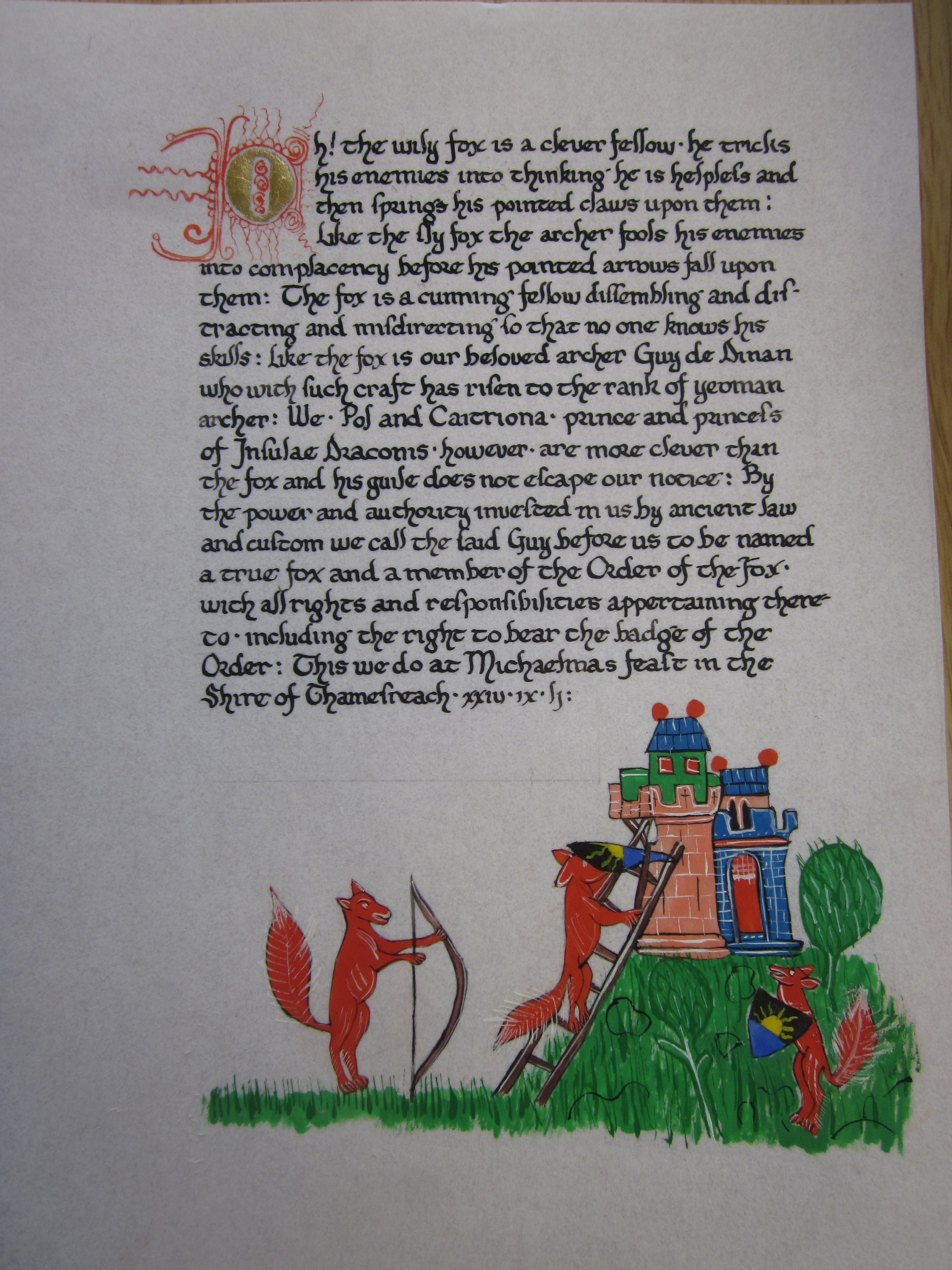 Exemplar
The exemplar is BL MS Stowe 17, fol. 244. The text reads:
Oh the wily fox he is a clever fellow, he tricks his enemies into thinking he is helpless and then springs his pointed claws upon them. Like the sly fox the archer fools his enemies into complacency before his pointed arrows fall upon them. The fox is a cunning fellow, dissembling and distracting and misdirecting so that no one knows his skills. Like the fox is our beloved archer Guy de Dinan, who with such craft has risen to the rank of yeoman archer. We, Pol and Caitriona, prince and princess of Insulae Draconis, however, are more clever than the fox and his guile does not escape our notice. By the power and authority invested in us by ancient law and custom, we call the said Guy before us to be name a true fox and a member of the Order of the Fox, with all rights and responsibilities appertaining thereto. This we do at Michaelmas Feast in the Shire of Thamesreach xxiv.ix.li.
And two close-ups: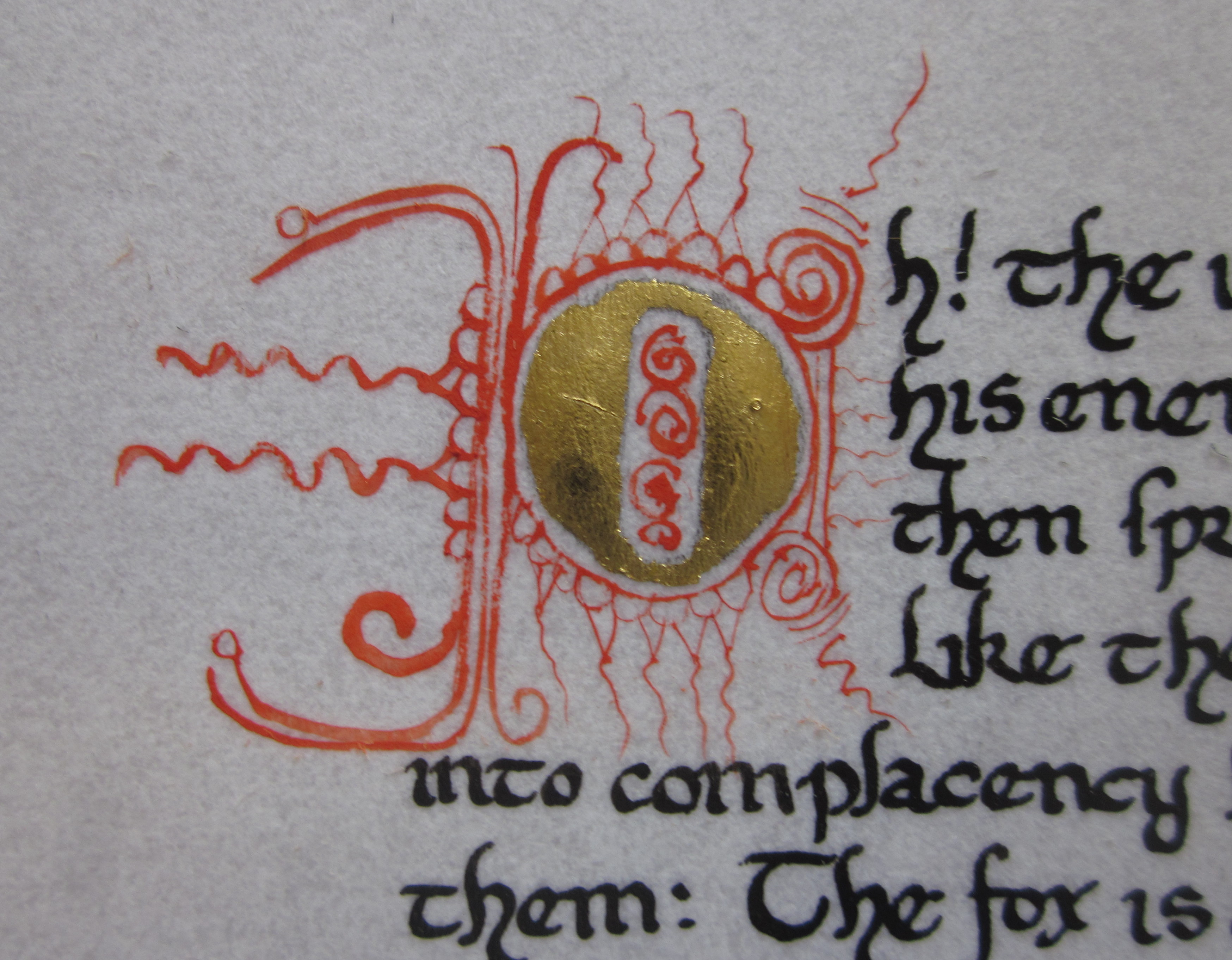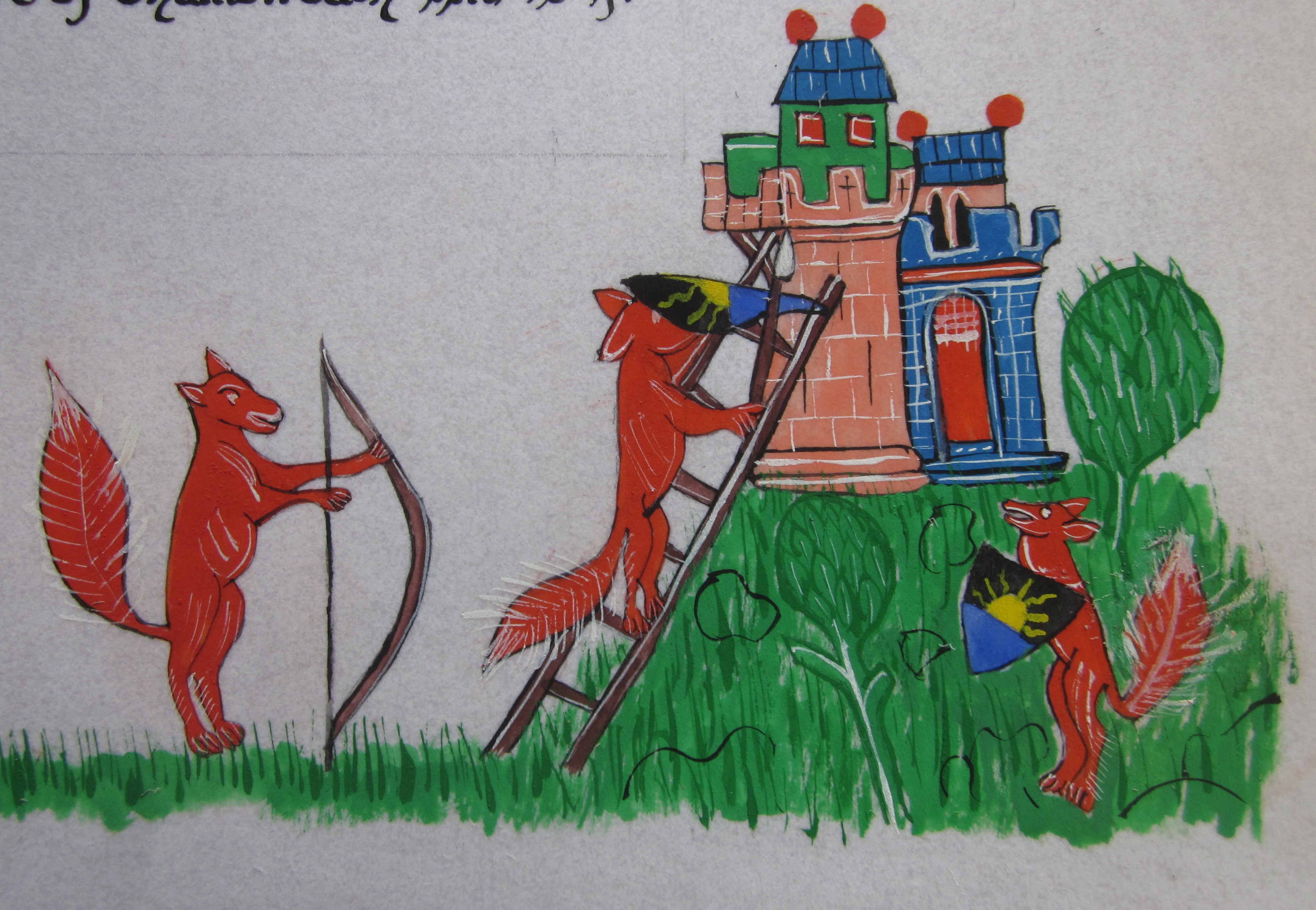 ---
© 2016, Sara L. Uckelman.