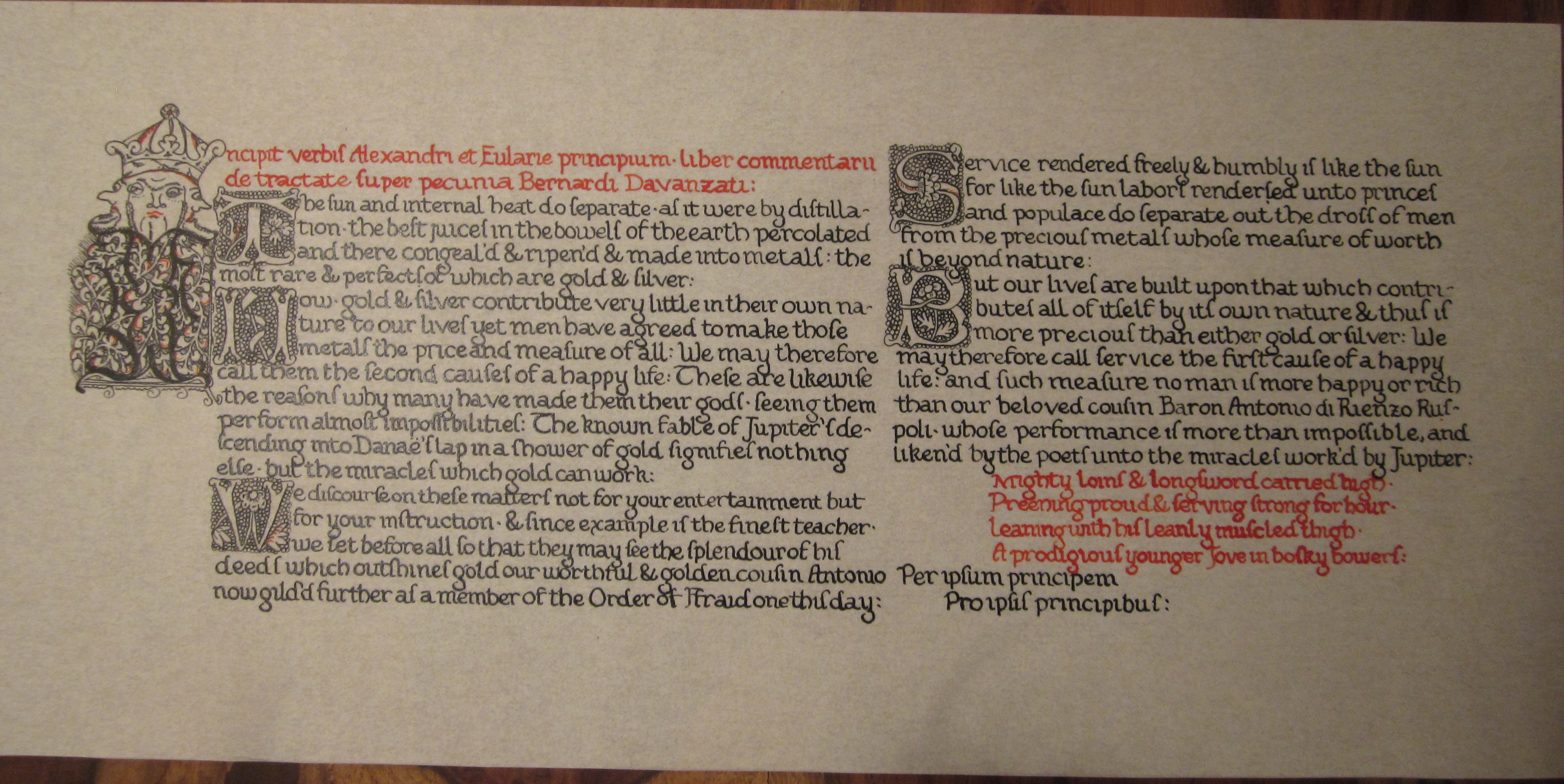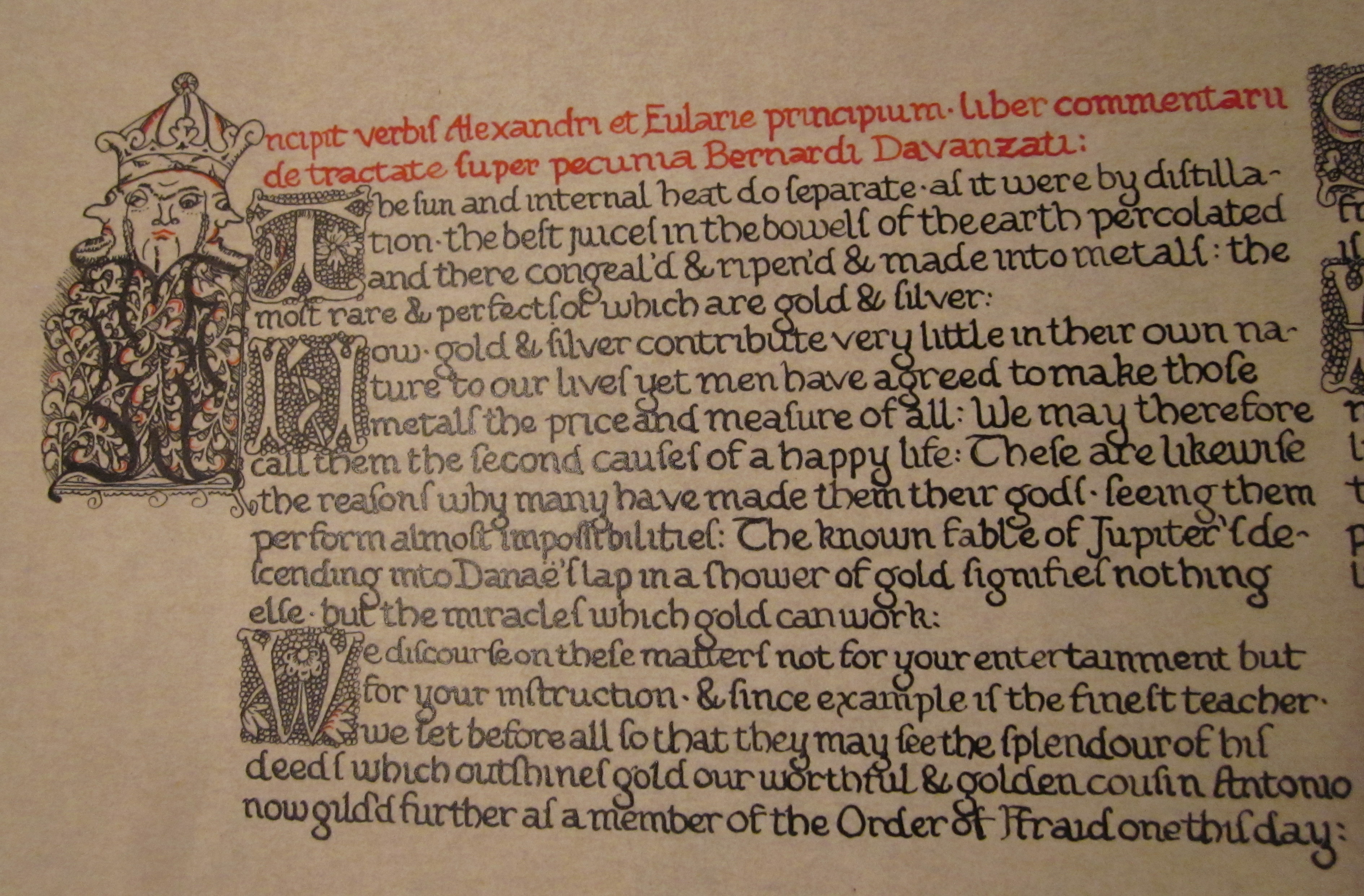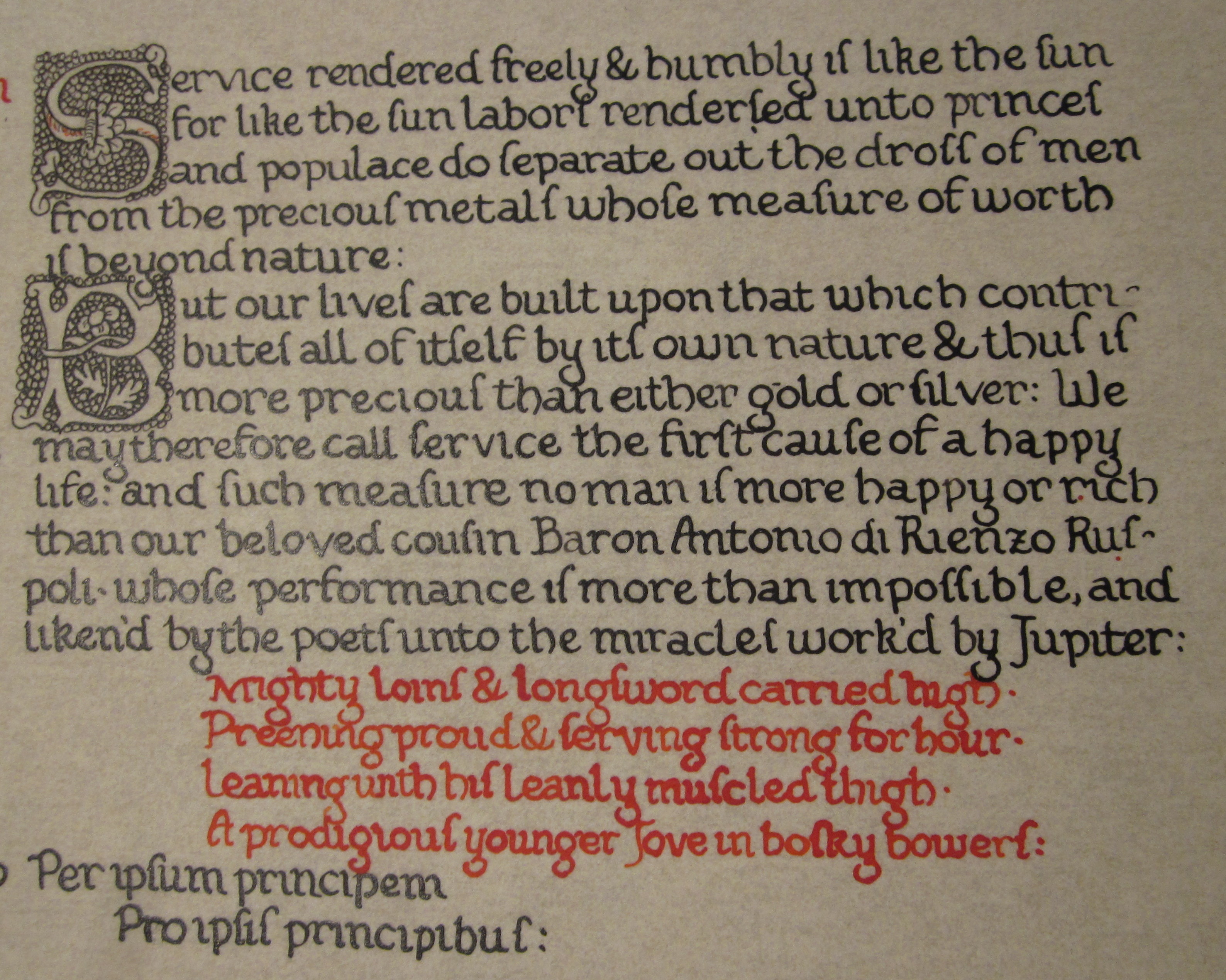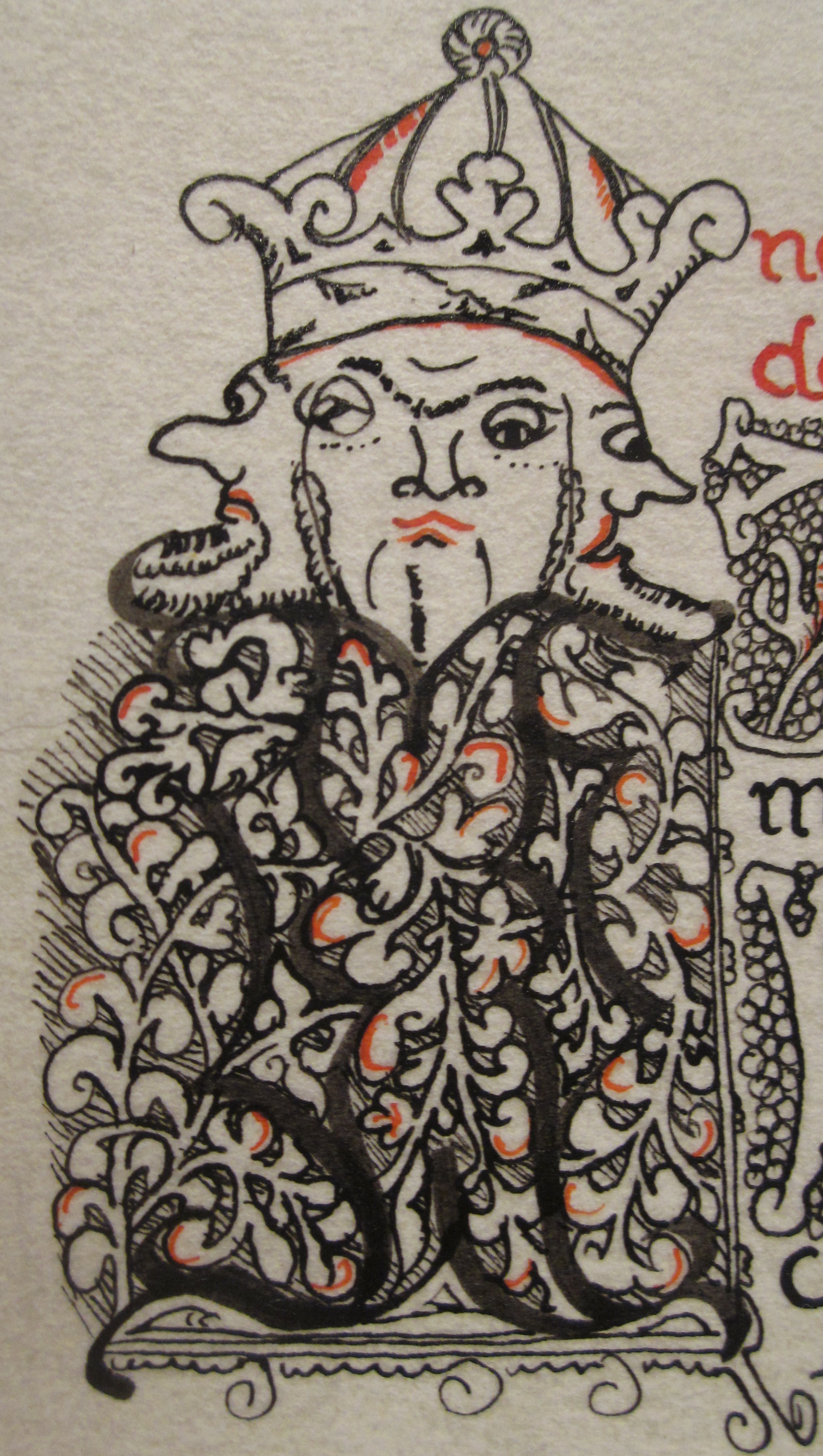 The initials are taken from the Macclesfield Alphabet.
The text was composed Oct. 14 as a commentary on Bernardo Davanzati's Discourse Upon Coins and reads:
Incipit verbis Alexandri et Eularie principum Insulenses, liber commentarii de tractato super pecunia Bernardi Davanzati.

The Sun and Internal Heat do Separate, as it were by Distilla tion, the best juices in the Bowels of the Earth percolated and there congeal'd & ripen'd & made into Metals: the most rare and perfect of which are Gold and Silver

Service rendered freely and humbly is like the sun, for like the sun labors rendered unto princes and populace do separate out the dross of men from the precious metals whose measure of worth is beyond nature.

Now, Gold and Silver contribute very little in their own nature to our Lives, yet Men have agreed to make those Metals the Price and Measure of all. We may therefore call them the second Causes of a happy Life. These are likewise the reasons why many have made them their Gods, seeing them perform almost impossibilities. The known Fable of Jupiter's descending into Danae's Lap in a shower of Gold signifies nothing else, but the Miracles which Gold can work.

But our lives are built upon that which contributes all of itself by its own nature, and thus is more precious than either gold or silver. We may therefore call service the first cause of a happy life, and by such measure no man is more happy than our beloved cousin Baron Antonio di Rienzo Ruspoli, whose performance is more than impossible, liken'd unto the miracles worked by Jupiter:

Mighty loins & longsword carried high,

Preening proud & serving strong for hours,

Leaning with his leanly muscled thigh,

A prodigious younger Jove in bosky bowers.

We discourse on these matters not for your entertainment but for your instruction, & since example is the finest teacher, we set before all so that they may see the splendor of his deeds which outshines gold our worthful & golden cousin Antonio, whom we gild further as a member of our order of Ffraid on this day.

h

PER IPSUM PRINCIPEM PRO IPSIS PRINCIPIBUS &C.
The couplet is a quote from one of the most inestimable poets of our land, Madame Lyonet de Covenham.
I mostly finished the initial and the incipit on Oct. 16; on Oct. 18, I did the first two paragraphs of text and commentary, including initials, and did the shading on the main capital. I finished all but the final paragraph of text on Oct. 19. Finished the calligraphy on Oct. 21. Final finishes on Oct. 22.
---
© 2015, Sara L. Uckelman.