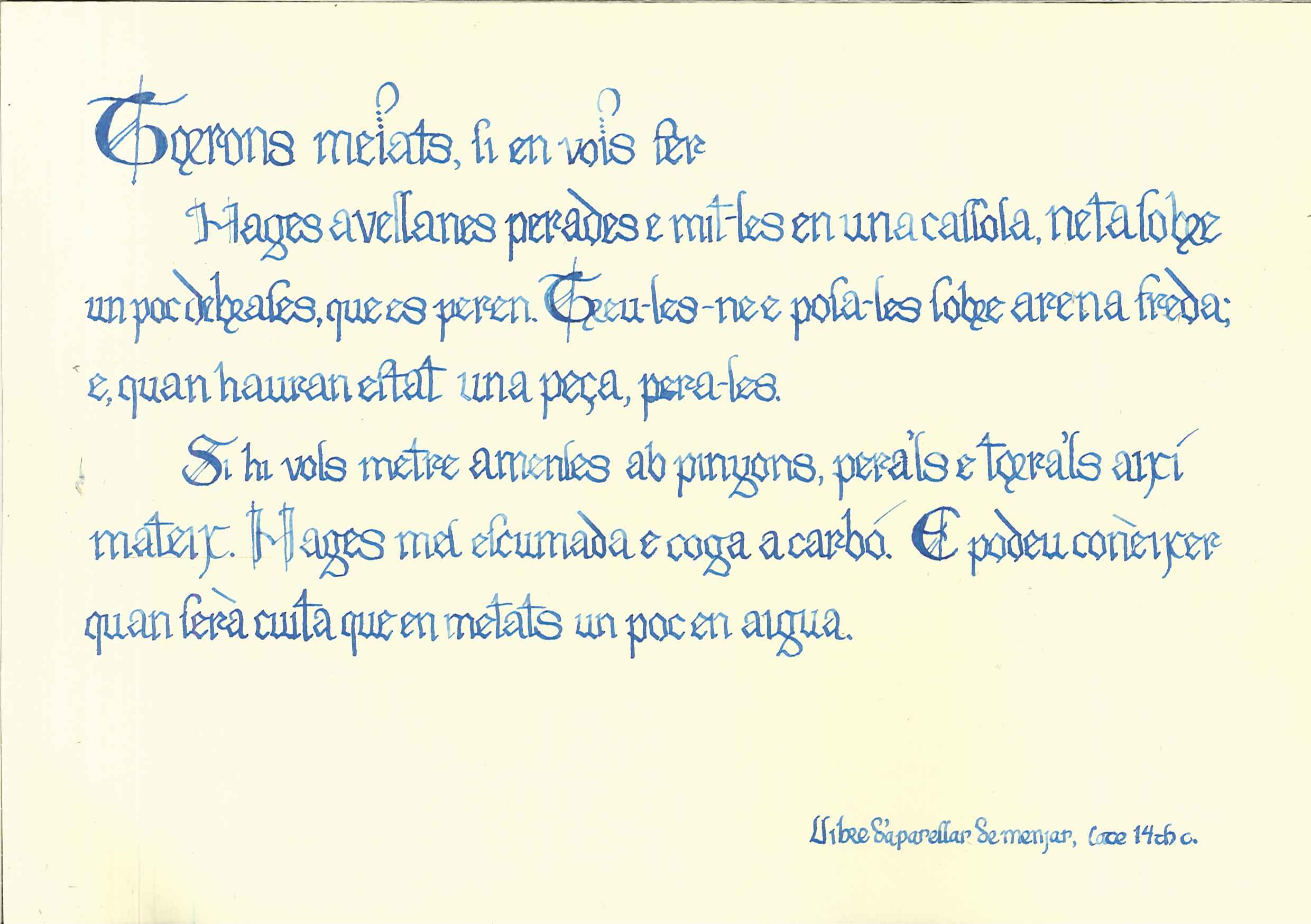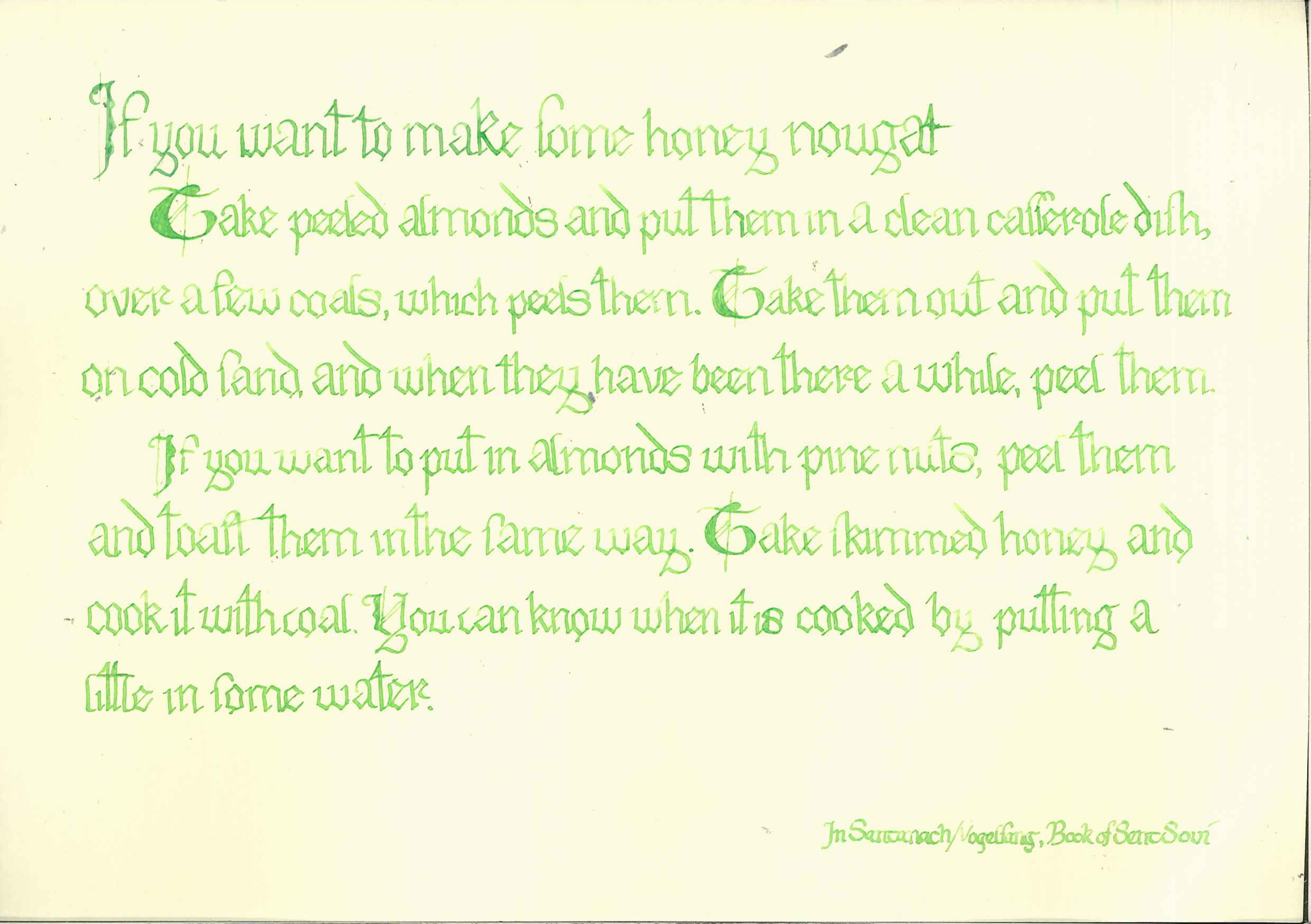 I recently participated in an A&S "secret swap" gift exchange, Nobelese Largesse. My recipient had a Provençal persona and was interested in cooking, so my first thought was "nougat!". Unfortunately, I didn't want to trust actual nougat to the postal service, so the next best thing was to give her the recipe, in both the original Catalan and the English translation provided in The Book of Sent Soví.
I also made a pouch to put the recipe in; pictures of it can be seen here.
---
© 2013, Sara L. Uckelman.