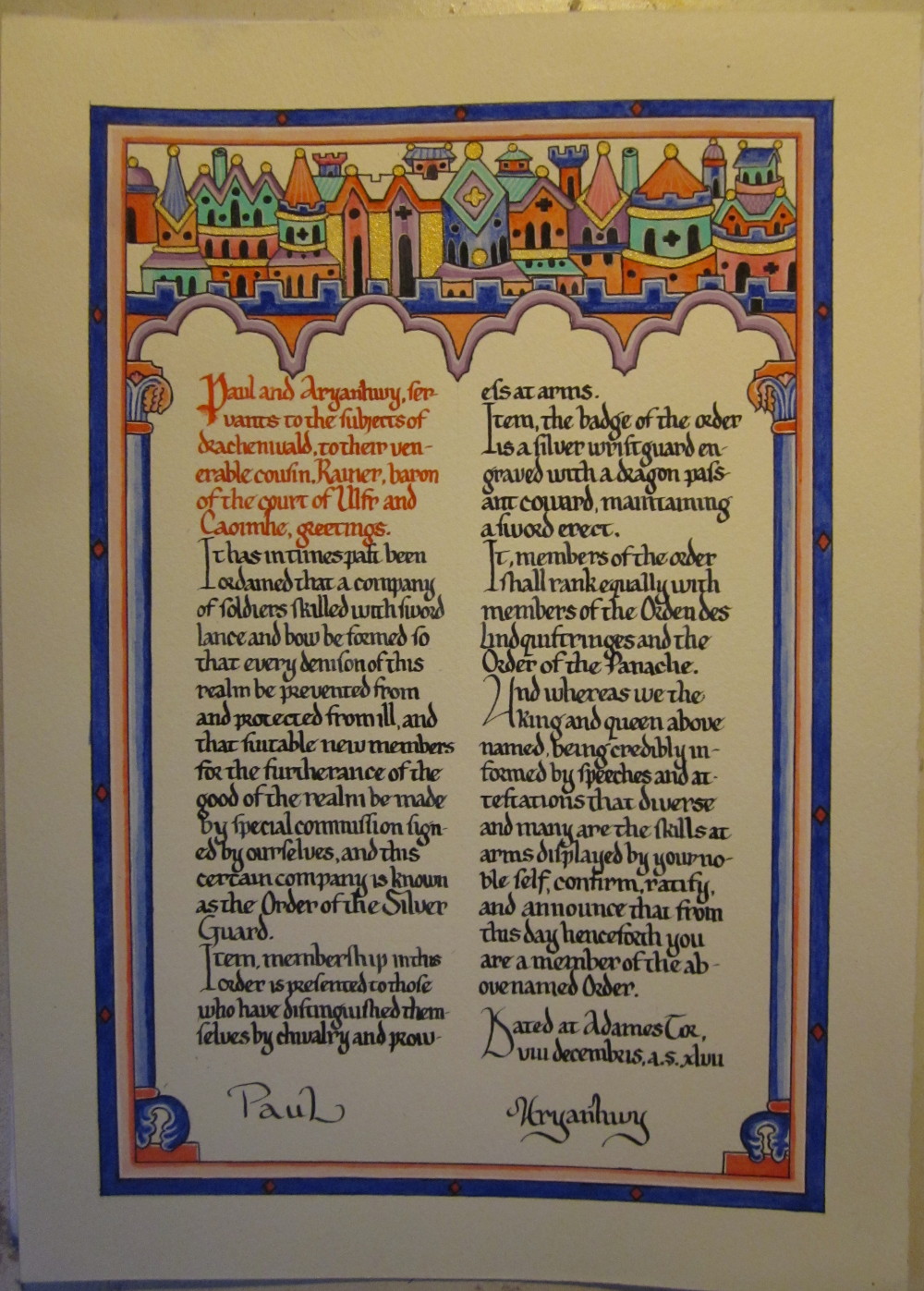 The blank was done by Lady Kerttu. The text reads as follows:
Paul and Aryanhwy, servants to the subject of Drachenwald, to their venerable cousin, Rainer, baron of the court of Ulfr and Caoimhe, greetings. It has in times past been ordained that a company of soldiers skilled with sword, lance, and bow be formed so that every denison of this realm be prevented from and protected from ill and that suitable new members for the furtherance of the good of the realm be made by speciall commission signed by ourselves, and this certain company is known as the Order of the Silver Guard.

Item, membership in this Order is presented to those who have distinguished themselves by chivalry and prowess at arms.

Item, the badge of the Order is a silver wristguard engraved with a dragon passant coward, maintaining a sword erect.

Item, members of the Order shall rank equally with members of the Orden des Lindquistringes and the Order of the Panache.

And whereas we the king and queen abovenamed, being credibly informed by speeches and attestations that diverse and many are the skills at arms displayed by your noble self, confirm, ratify, and announce that from this day henceforth you are a member of the abovenamed Order.

Dated at Adamestor viii Decembris, a.s. xlvii.
It is sort of based on the text I wrote for Franck vom Berg's Silver Guard, along with the text from kingdom law about the order.
---
© 2012, Sara L. Uckelman