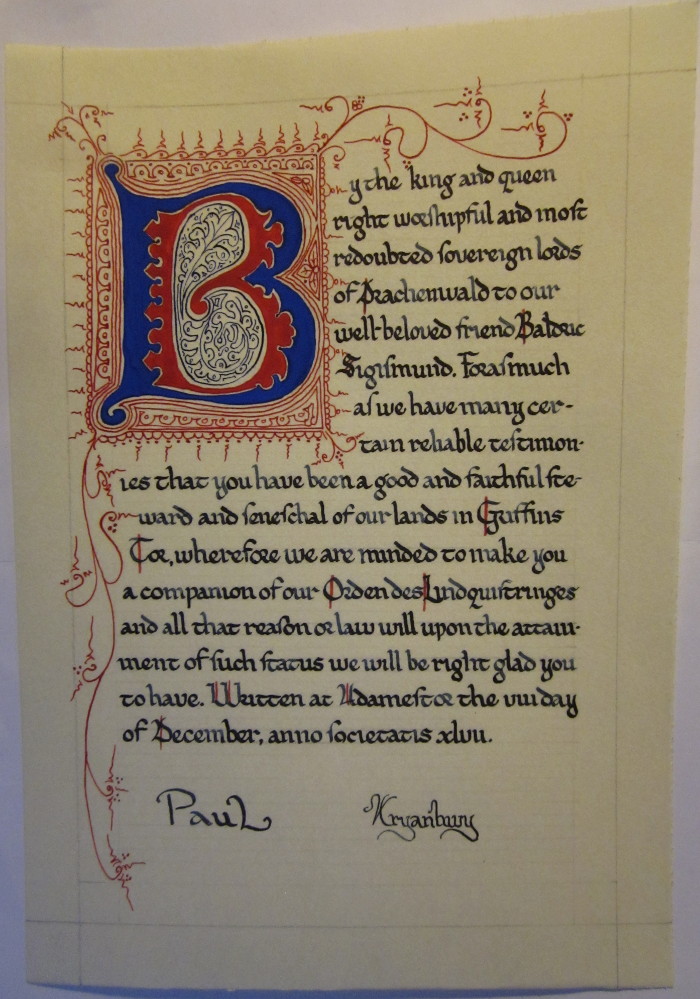 Done on a blank by Bridget Greywolf. The text reads:
By the king and queen right worshipful and most redoubted sovereign lords of Drachenwald to our well-beloved friend Baldric Sigismund. Forasmuch as we have many certain reliable testimonies that you have been a good and faithful steward and seneschal of our lands of Griffins Tor, wherefore we are minded to make you a companion of our Orden des Lindquistringes, and all that reason or law will upon the attainment of such status we will be right glad you to have. Written at Adamestor, the 8th day of December, anno societatis xlvii.
---
© 2012, Sara L. Uckelman.