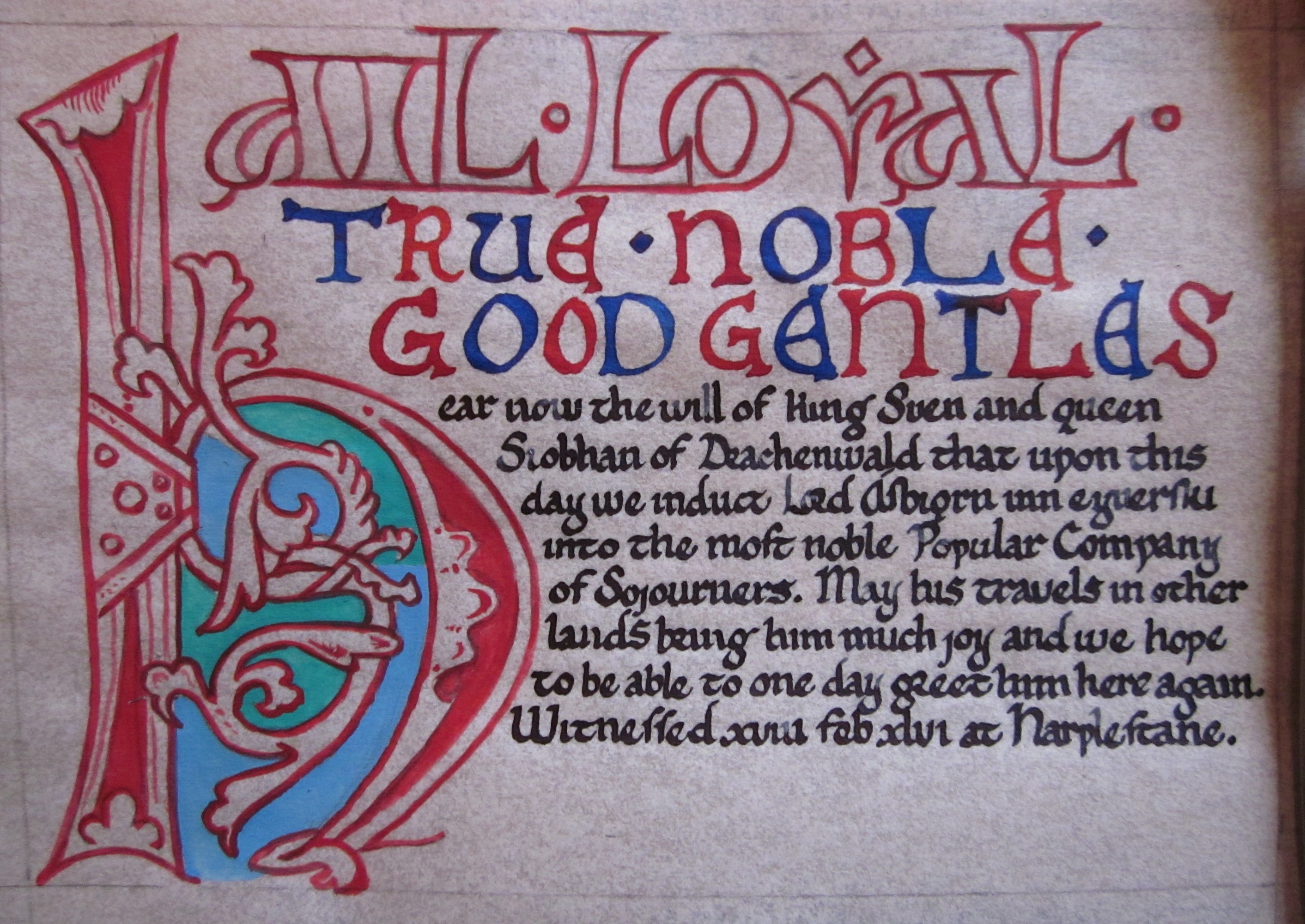 This was done on a blank by Saraswati. The text was provided by His Majesty and reads:
All loyal true noble good gentles hear now the will of king Sven and queen Siobhan of Drachenwald that upon this day we induct Lord Asbiorn inn eyverski into the most noble Popular Company of Sojourners. May his travels in other lands bring him much joy and we hope to be able to one day greet him here again. Witnessed xciii feb xlvi at Harplestane.
---
© 2012, Sara L. Uckelman.