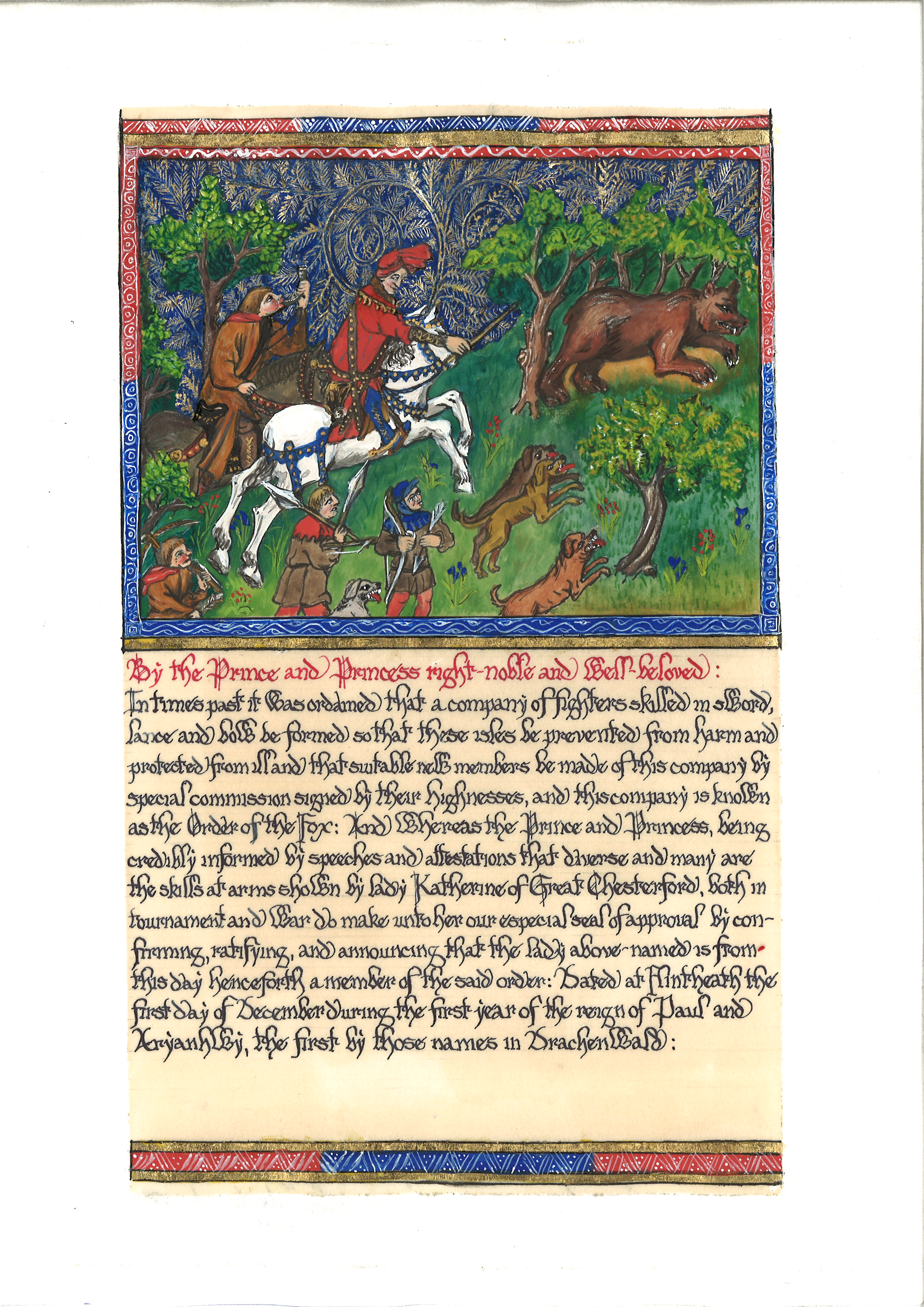 The illumination was done by Agatha of Norwich. When Ari gave me the assignment, she asked for something special, since the martial orders are not offered to women as frequently as they might. So I knew exactly which illumination to go with. The text reads:
By the Prince and Princess right noble and well-beloved.

In times past it was ordained that a company of fighters skilled in sword, lance, and bow be formed so that these isles be prevented from harm and protected from ill and that suitable new members be made of this company by special commission signed by their Highnesses, and this company is known as the Order of the Fox. And whereas the Prince and Princess, being credibly informed by speeches and attestations that diverse and many are the skills at arms shown by Lady Katherine of Great Chesterford, both in tournament and war, do make unto her our especial seal of approval by confirming, ratifying, and announcing that the Lady abovenamed is from this day henceforth a member of the said Order. Dated at Flintheath, the first day of December during the first year of the reign of Paul and Aryanhwy the first by those names in Drachenwald.
---
© 2012, Sara L. Uckelman.