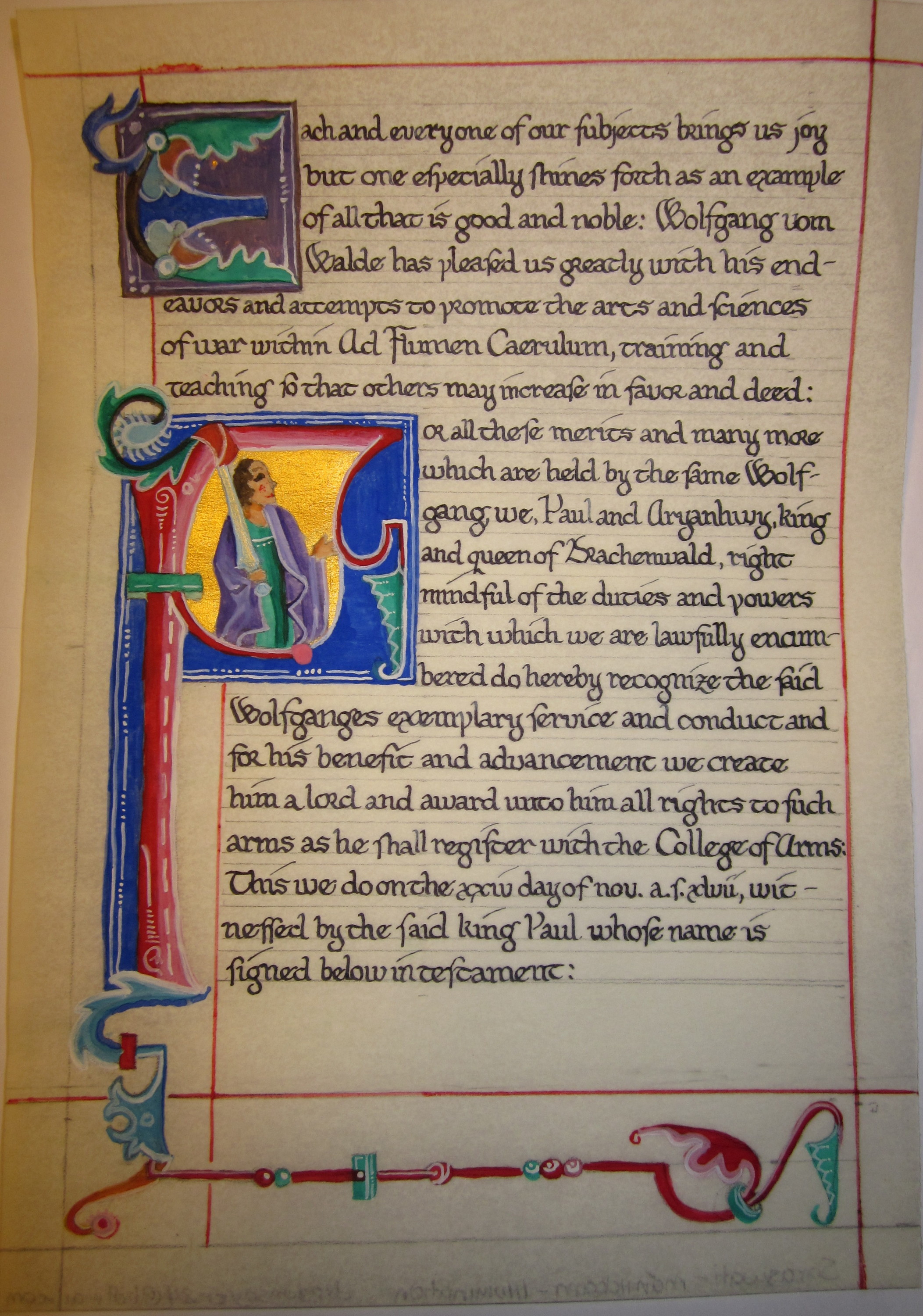 Done on blank by Saraswati. The text reads:
Each and every one of our subjects bring us joy, but one especially shines forth as an example of all that is good and noble. Wolfgang vom Walde has pleased us greatly with his endeavors and attempts to promote the arts and sciences of war within Ad Flumen Caerulum, training and teaching, so that others may increase in favor and deed.

For all these merits and many more which are held by the same Wolfgang we, Paul and Aryanhwy, king and queen of Drachenwald, right mindful of the duties and powers with which we are lawfully encumbered, do hereby recognize the said Wolfganges exemplary service and conduct and for his benefit and advancement we create him a lord and award unto him all rights to such arms as he shall register with the College of Arms. This we do on xxiv day of november a.s. xlvii, witnessed by the said king Paul, whose name is signed below in testament.
---
© 2012, Sara L. Uckelman.