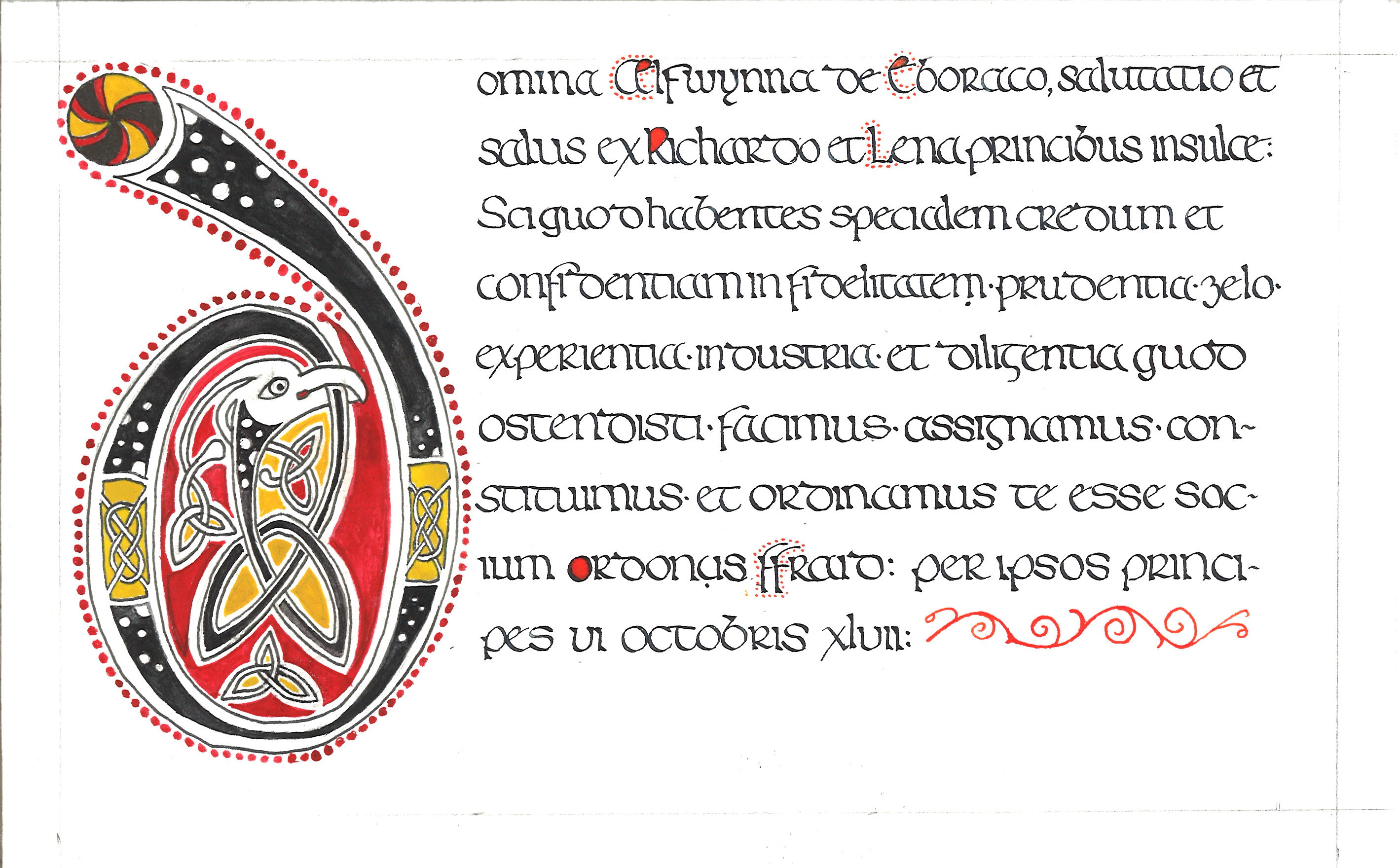 The illumination, by Lady Saraswati, was based on the Book of Kells, so I used this image as my guide for the calligraphy.
The text, calligraphed over the course of two days and based on the Dec. 21, 1587 commission to Charles, Lord Howard, in State Papers Relating to the Defeat of the Spanish Armada, Anno 1588, vol. 1, John Knox Laughton, ed., (Navy Records Society: 1894), p. 19, was written the first day and translated into Latin the second; the calligraphy was done on both days.
The text:
Domina Ælfwynna de Eboraco, salutatio et salus ex Richardo et Lena, principibus Insulae.

Sci quod habentes specialium credum et confidentiam in fidelitate, prudentia, zelo, experientia, industria, et diligentia quod ostendisti, facimus, assignamus, constituimus, et ordinamus te esse socium ordonis Ffraid. Per ipsos principes vi octobris xlvii.
Translation:
Lady Ælfwynn of York, salutations and health from Richard and Lena, Princes of the Island.

Know you that we, reposing special trust and confidence in the fidelity, prudence, zeal, experience, circumspection, industry, and diligence that you have long shown, do make, assign, constitute, and ordain you to be a companion of the Order of Ffraid: by these princes, vi oct xlvii.
---
© 2012, Sara L. Uckelman.