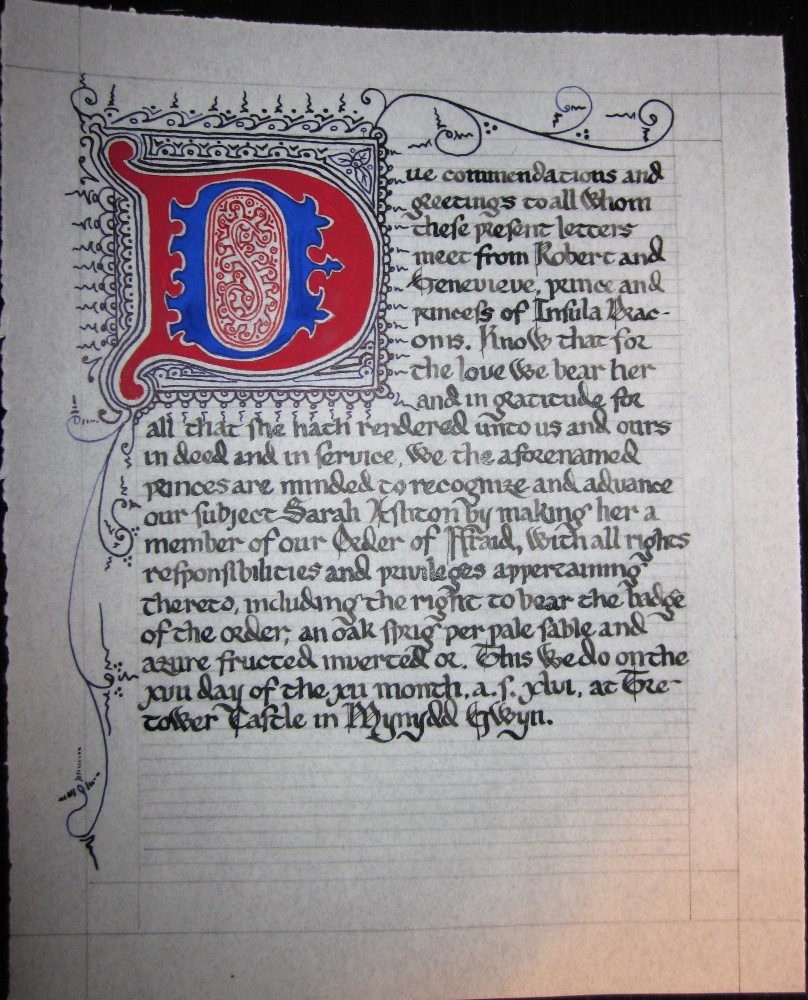 This was done on a blank by Mistress Bridget. The text reads:
Due commendations and greetings to all whom these present letters meet from Robert and Genevieve prince and princess of Insula Draconis. Know that for the love we bear her and in gratitude for all that she hath rendered unto us and ours in deed and in service we the aforenamed princes are minded to recognize and advance our subject Sarah Ashton by making her a member of our Order of Ffraid with all rights responsibilities and privileges appertaining thereto, including the right to bear the badge of the order, an oak sprig per pale sable and azure fructed inverted or. This we do on the xvii day of the xii month, a.s. xlvi, at Tretower Castle in Mynydd Gwyn.
---
© 2011, Sara L. Uckelman.