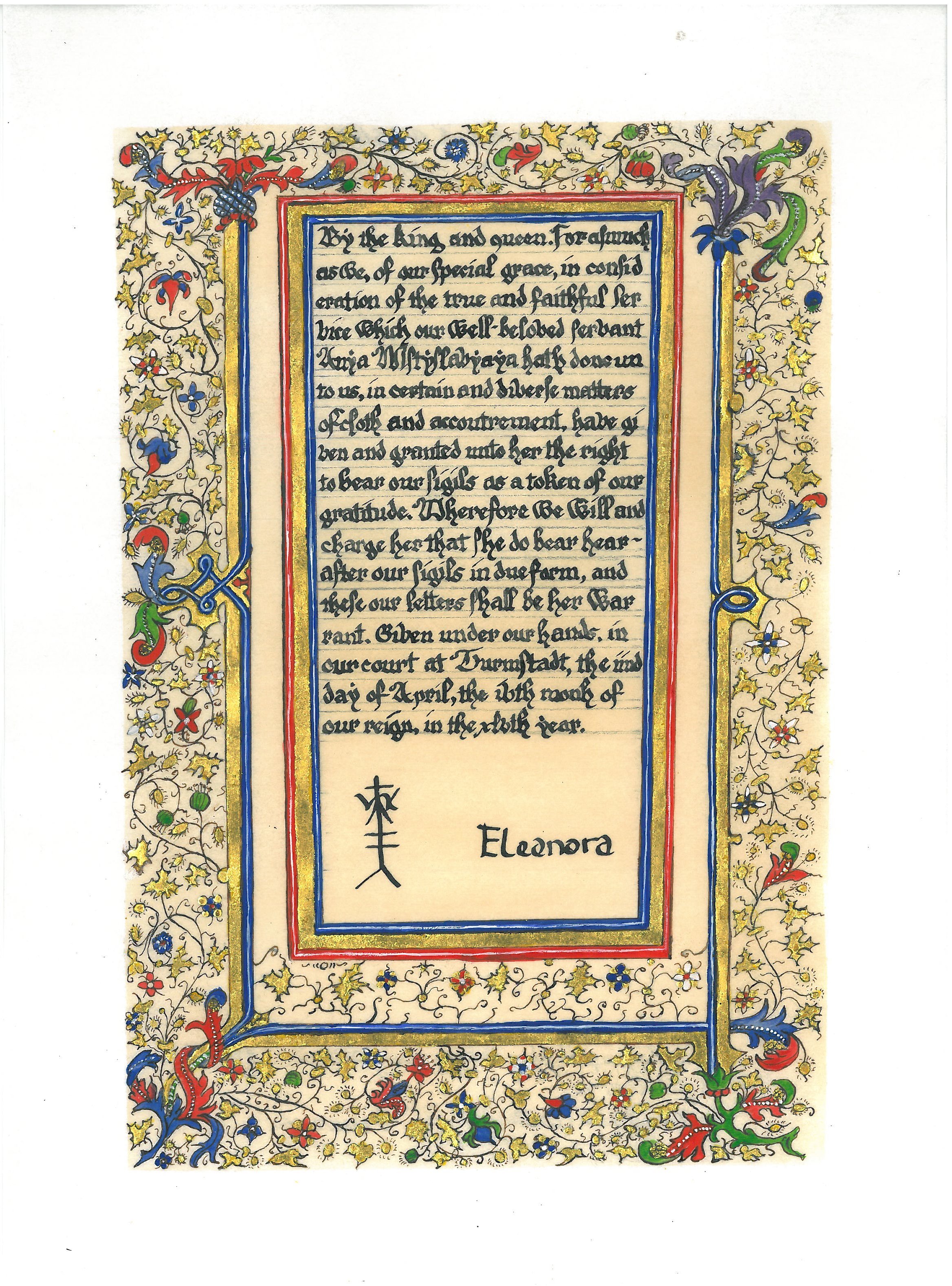 The scroll was done on a blank by Agatha of Norwich. I composed the text on May 12, and calligraphed it on the next day.
The text is based on pages 97, 107, and 112 of Hubert Hall, Formula Book of English Historical Documents, Volume 1: Diplomatic documents selected and transcribed by a seminar of the London School of Economics, available on archive.org at http://www.archive.org/details/cu31924092515711. It reads:
By the King and Queen forasmuch as we, of our special grace, in consideration of the trew and faithful service whiche our welbeloved servant Anya Mstyslavyaya hath done unto us, in certain and diverse matters of cloth and accoutrement, have given and granted unto her the right to bear our sigils as a token of our gratitude. Wherefore we wol and charge her that she do bear hereafter our sigils in due form, and these our letters shall be her warrant. Given under our hands, in our court at Turmstadt, the iind day of April, the ivth month of our reign, in the xlvth year.
---
© 2011, Sara L. Uckelman.