Panache for Náttfari Garðarson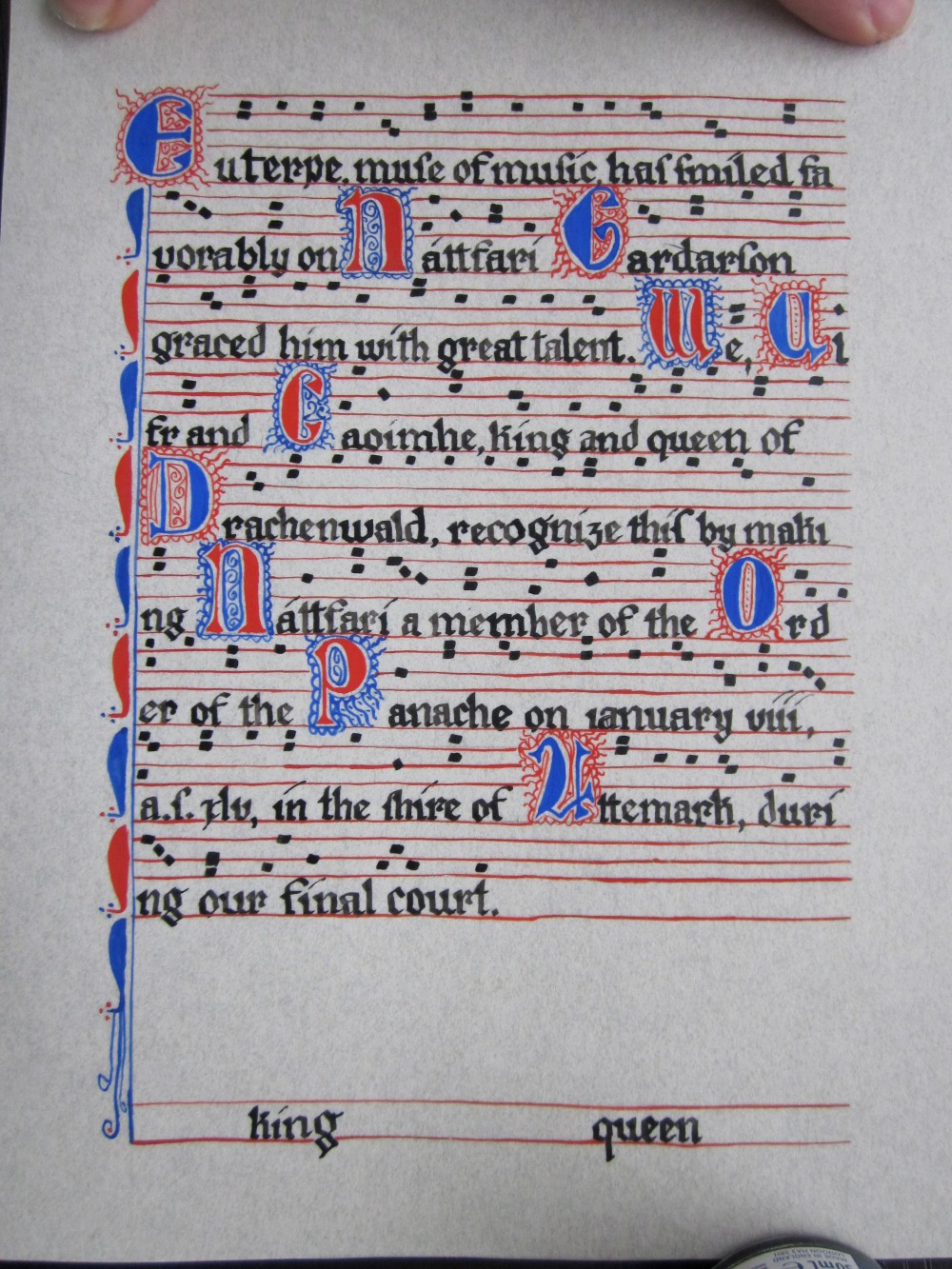 Dec 18. I drew out the design, calligraphed the text, inked the score, and did the initials. The music and the side border was done Dec. 19. The design is based on Codex S. 384, fol. 13v and Codex S. 384, fol. 14r, a 13th C graduale.
The text reads:
Euterpe, muse of music, has smiled favorably on Náttfari Garðarson and graced him with great talent. We, Ulfr and Caoimhe, king and queen of Drachenwald, recognize this by making Náttfari a member of the Order of the Panache on january viii, a.s. xlv, in the shire of Attemark, during our final court.
---
© 2010, Sara L. Uckelman.