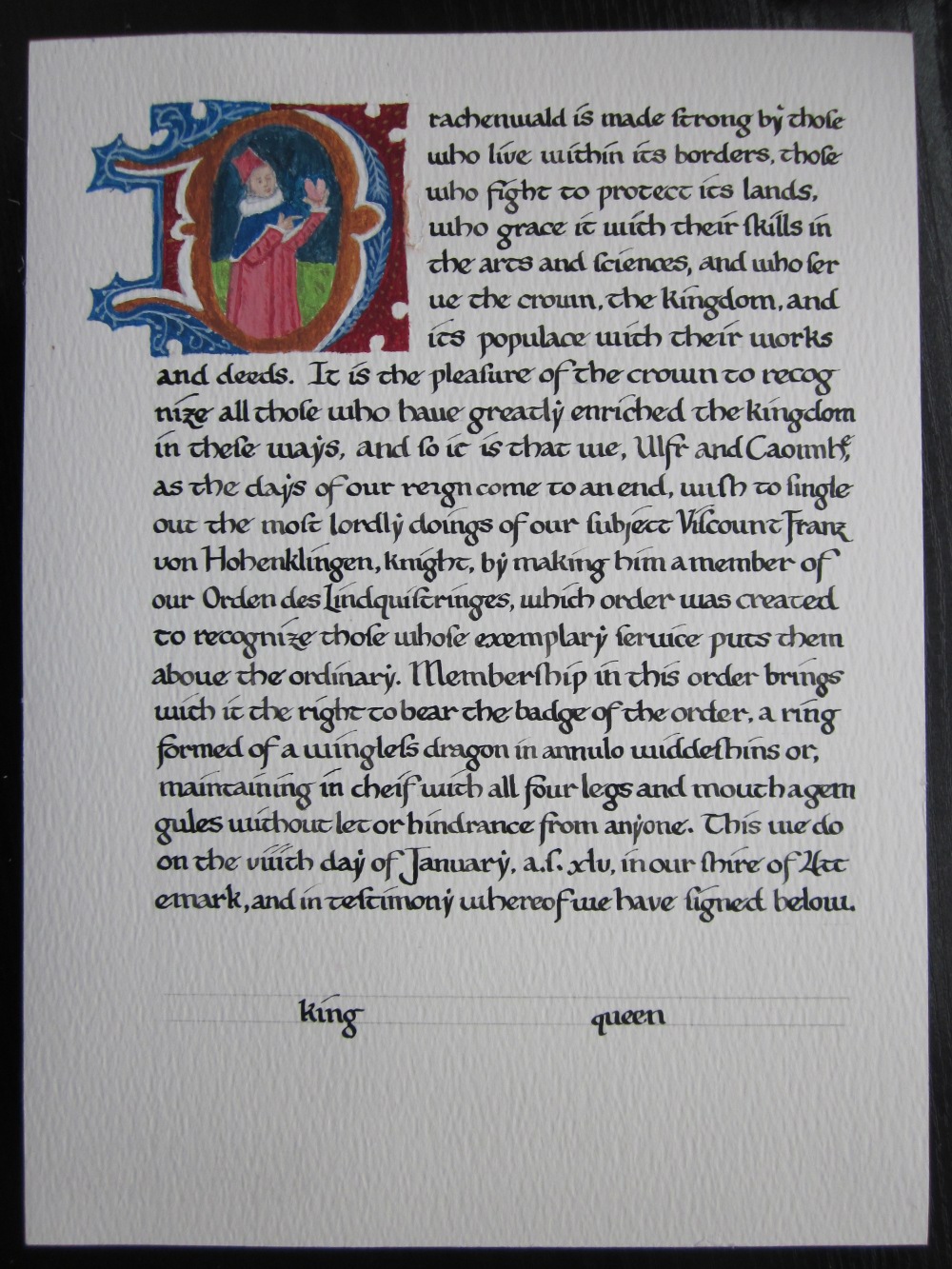 The text was written and half calligraphed on Dec. 16, and the calligraphy done on Dec. 18. The initial was painted by Mærith aff Weselax.
The text reads:
Drachenwald is made strong by those who live within its borders, those who fight to protect its lands, who grace it with their skills in the arts and sciences, and who serve the crown, the kingdom, and its populace with their works and deeds. It is the pleasure of the crown to recognize all those who have greatly enriched the kingdom in these ways, and so it is that we, Ulfr and Caoimhe, as the days of our reign come to an end, wish to single out the most lordly doings of our subject Viscount Franz von Hohenklingen, knight, by making him a member of our Orden des Lindquistringes, which order was created to recognize those whose exemplary service puts them above the ordinary. Membership in this order brings with it the right to bear the badge of the order, a ring formed of a wingless dragon in annulo widdershins Or, maintaining in chief with all four legs and mouth a gem gules, without let or hindrance from anyone. This we do on the 8th day of January, a.s. xlv, in our Shire of Attemark and in testimony whereof we have signed below.
---
© 2010, Sara L. Uckelman.