Silver Guard for Pol son of Brian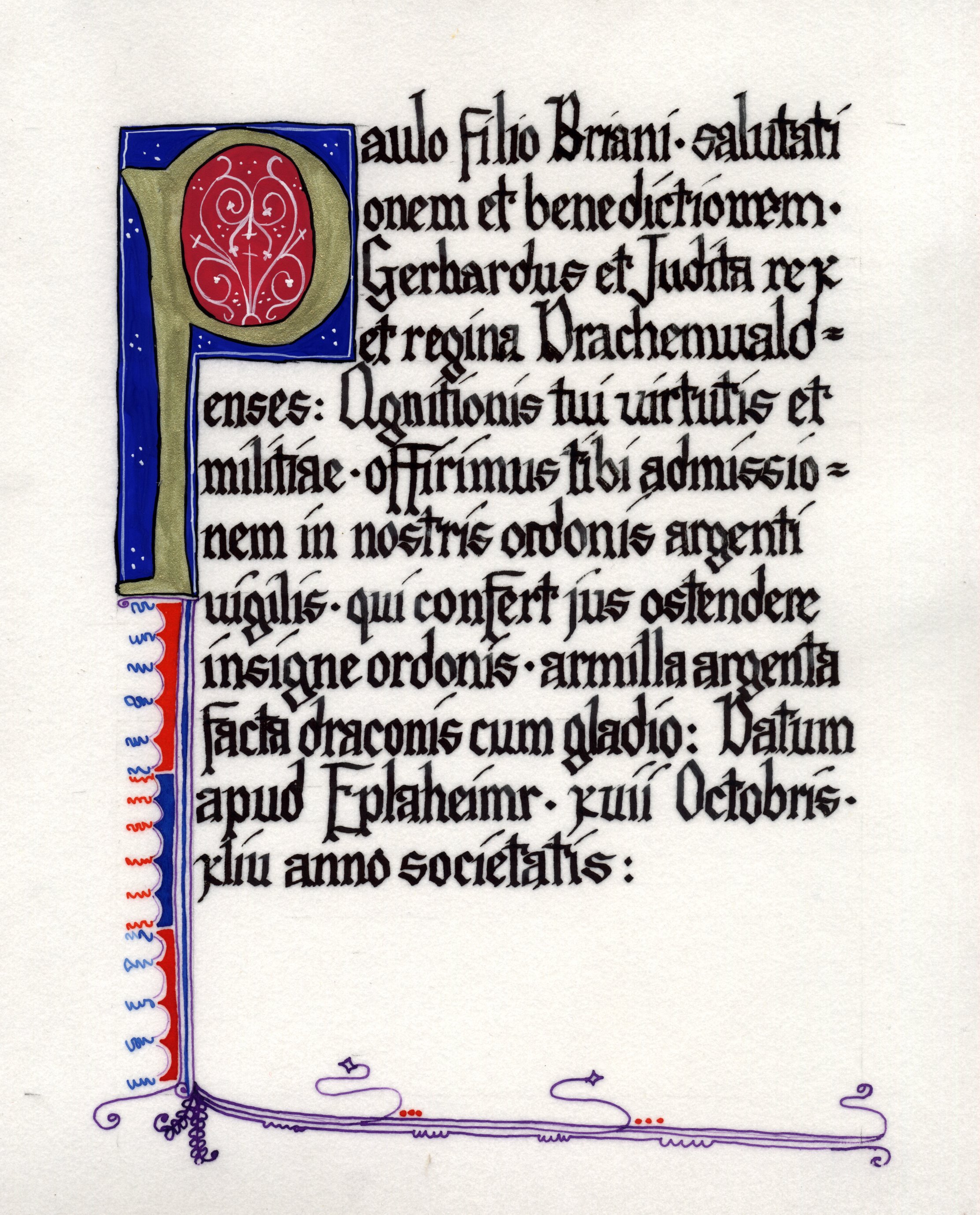 This was a last-minute assignment (a week before the event), and so I whipped it out of one of the initials I already had. But I got to put in a nice Latin text, so I think it came out OK. However, I'm not sure if it got to their majesties before they left for the event, since the first notice I got that the award was granted was in January coronation, and I'm not entirely sure whether this scroll was given out for it or not (since I wasn't at the event). In any case, it's no surprise if I post it now.
Here's the text:
Paulo filio Briani, salutatem, gratiam, et benedictionem, Gerhardus et Judita rex et regina Drachenwaldenses. Agnitionis tui virtutis militiaeque, offerimus ideo tibi admissionem in nostris ordonis argenti vigilis, qui confert jus ostendere insigne ordonis, armilla argentum facta draconis cum gladio. Datum apud Eplaheimr, xvii Octobris, xliv anno societatis.
---
© 2009, Sara L. Uckelman.