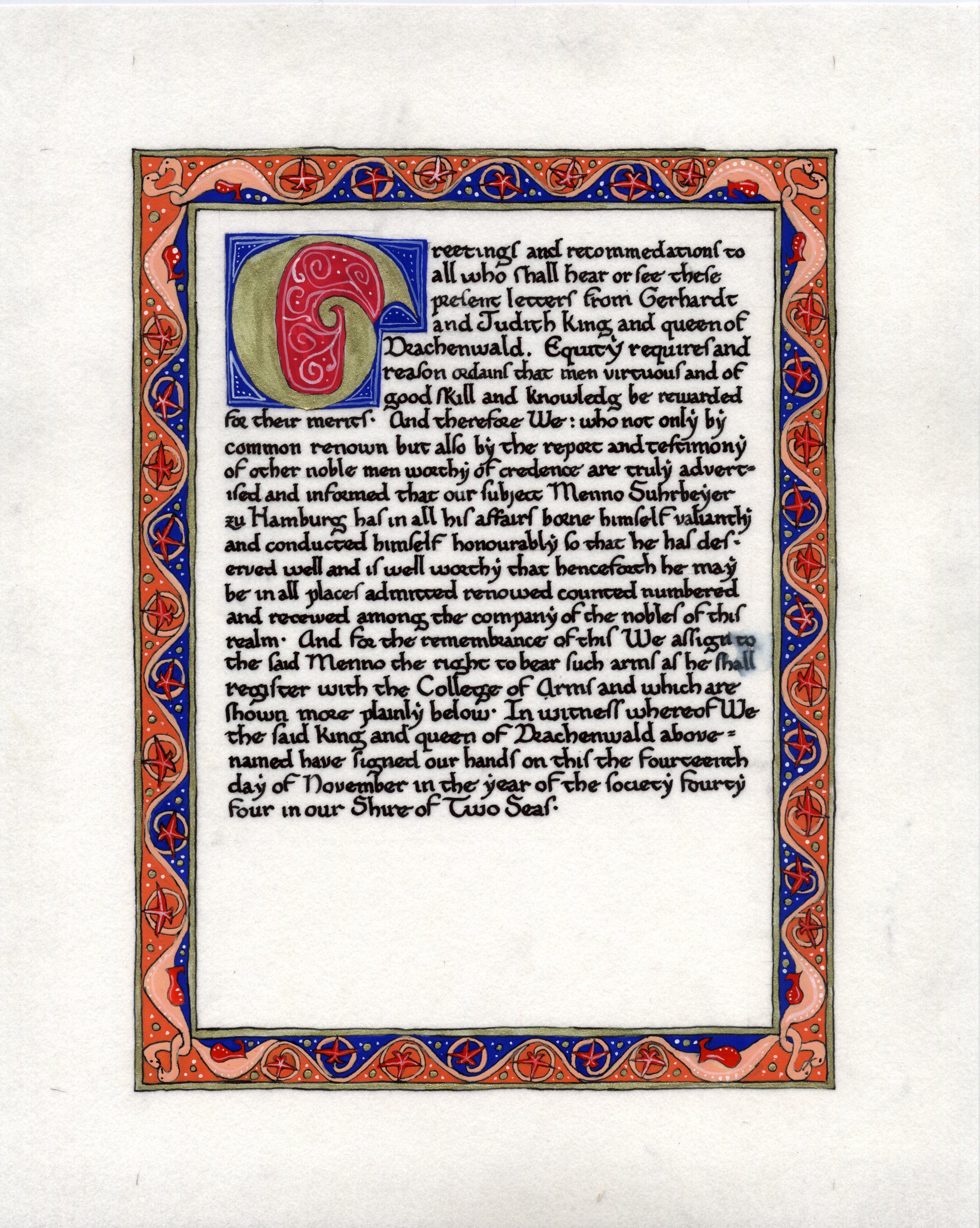 The border is based on Paris Bibliotheque Nationale, Ms. lat. 10525, fol. 9v, a Parisian psalter dating to around 1270, reproduced as plate 26 of Pächt, Buchmalerei des Mittelalters. I'd picked the border thinking it was going to be relatively easy and straightforward, and then spent two and a half months pulling it out of the box, looking at it, going "augh! I don't know where to start", and putting it back. The calligraphy was done August 10; the initial drawn and painted, and the border drawn and inked on Oct. 29th, the background of the border painted on the 30th, and the vines, leaves, and whitework painted on the 31st. In the end it turned out nicely (until I dropped a splash of water on the calligraphy and it bled! Ugh!), though it only looks nice when it's not next to my exemplar, which looks much better.
I was originally going to use this initial, but when I actually sat down to do the initial, I'd forgotten that I'd picked this one out, and so did a different one, oh well.
---
© 2009, Sara L. Uckelman.