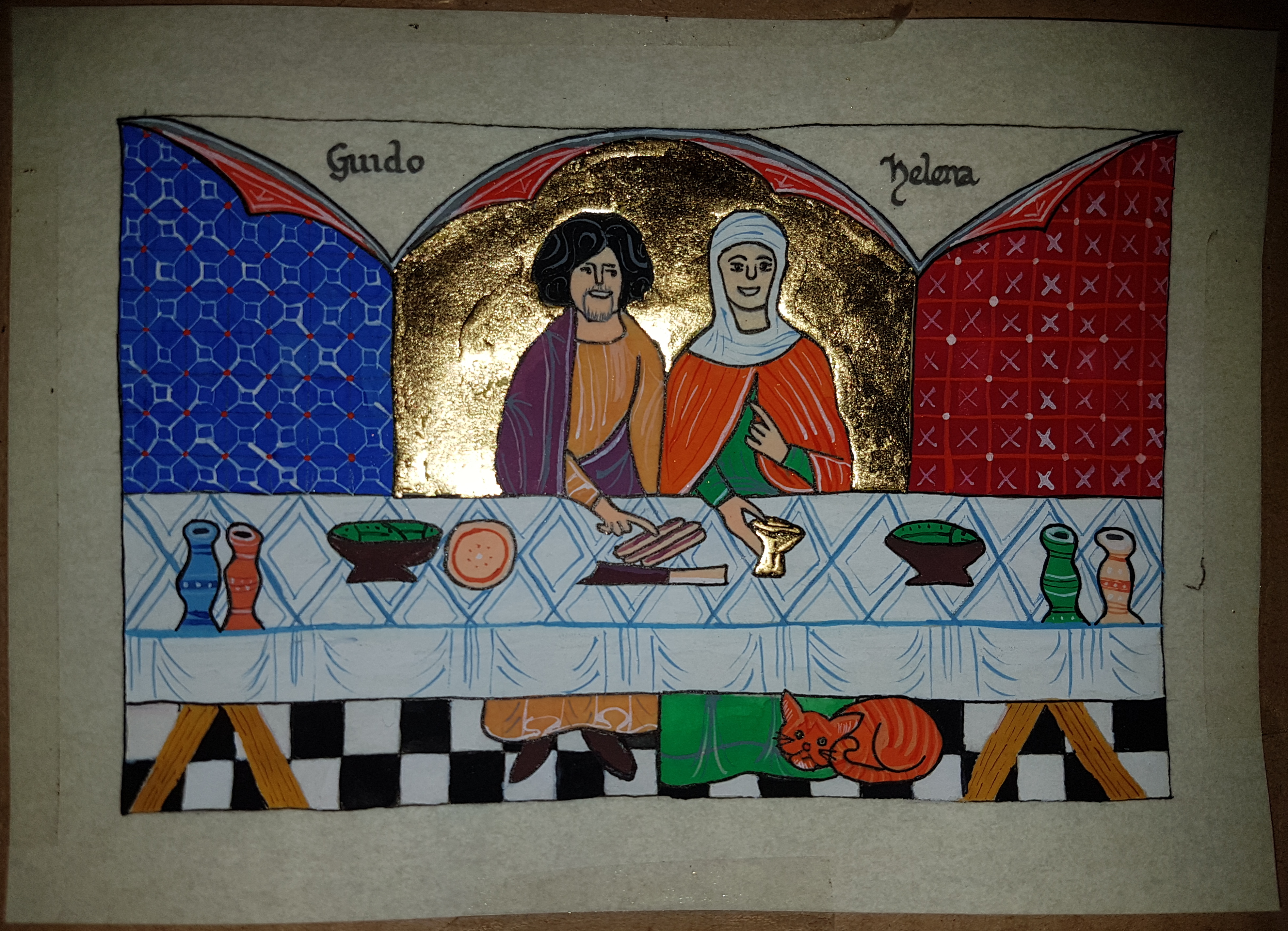 Last week two friends got married, and as I was going to be seeing both of them at a workshop on Monday, I decided to do them a little wedding present. Finding images of weddings in medieval manuscripts is easy -- not only are there depictions of a lot of royal weddings and weddings from myth and story, there's also the wedding at Cana.
The basic design I adapted from British Library MS Arundel 157 f. 6v:
But I took the floor and trestle table from British Library MS Harley 4431 f. 122v so that I could make use of the "pet sitting on the lady's feet" and incorporate Helen's fantastic cat Lorenzo:
I adapted the cat from British Library MS Harley 928 f. 44v; cat faces are tricky, and the fact that this one was smudged didn't help me:
Finally, I took the tripartite background from British Library MS Royal 10 E IV f. 229v:
And here's some of the in-process images:
Sketching it out.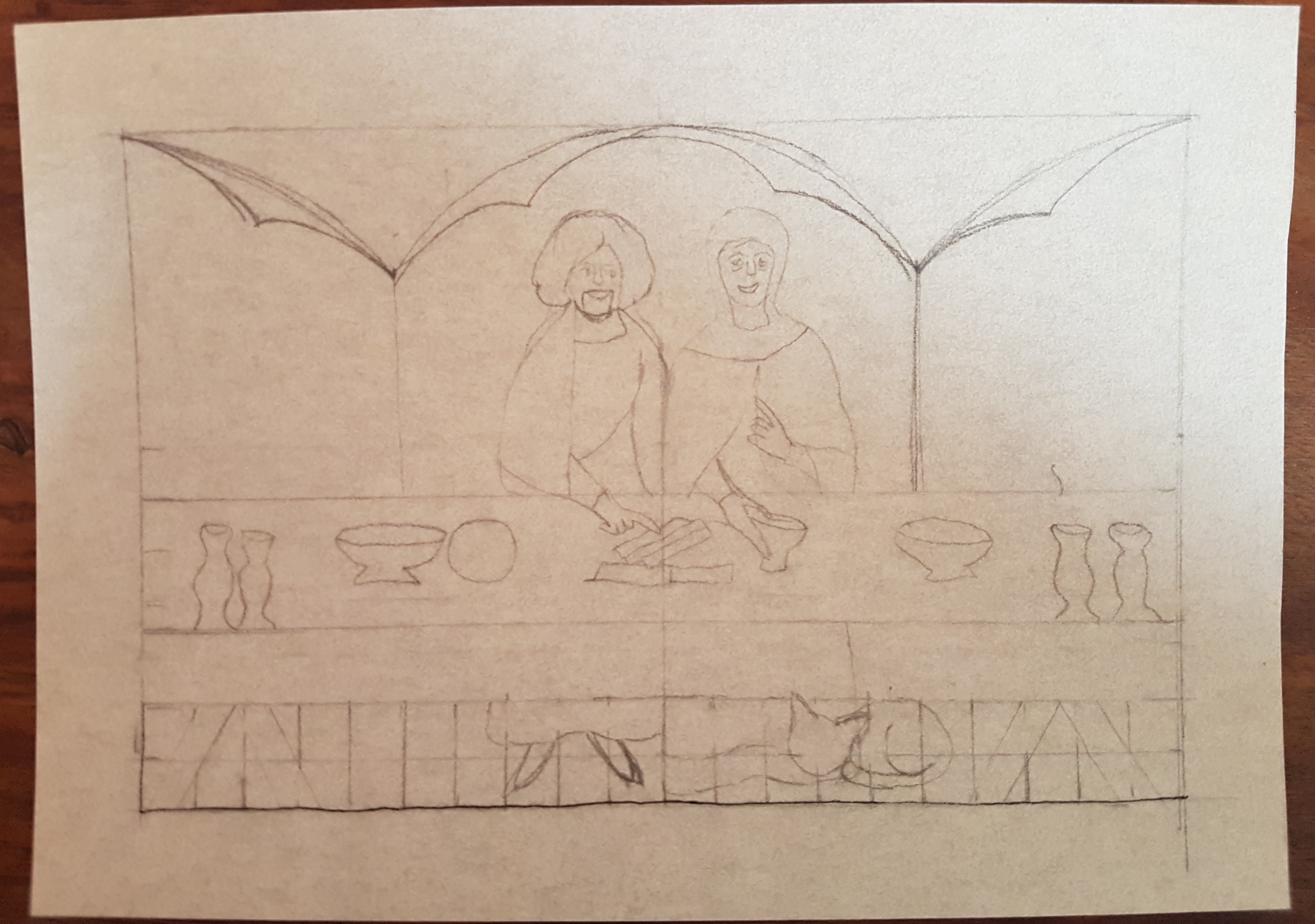 Outlining.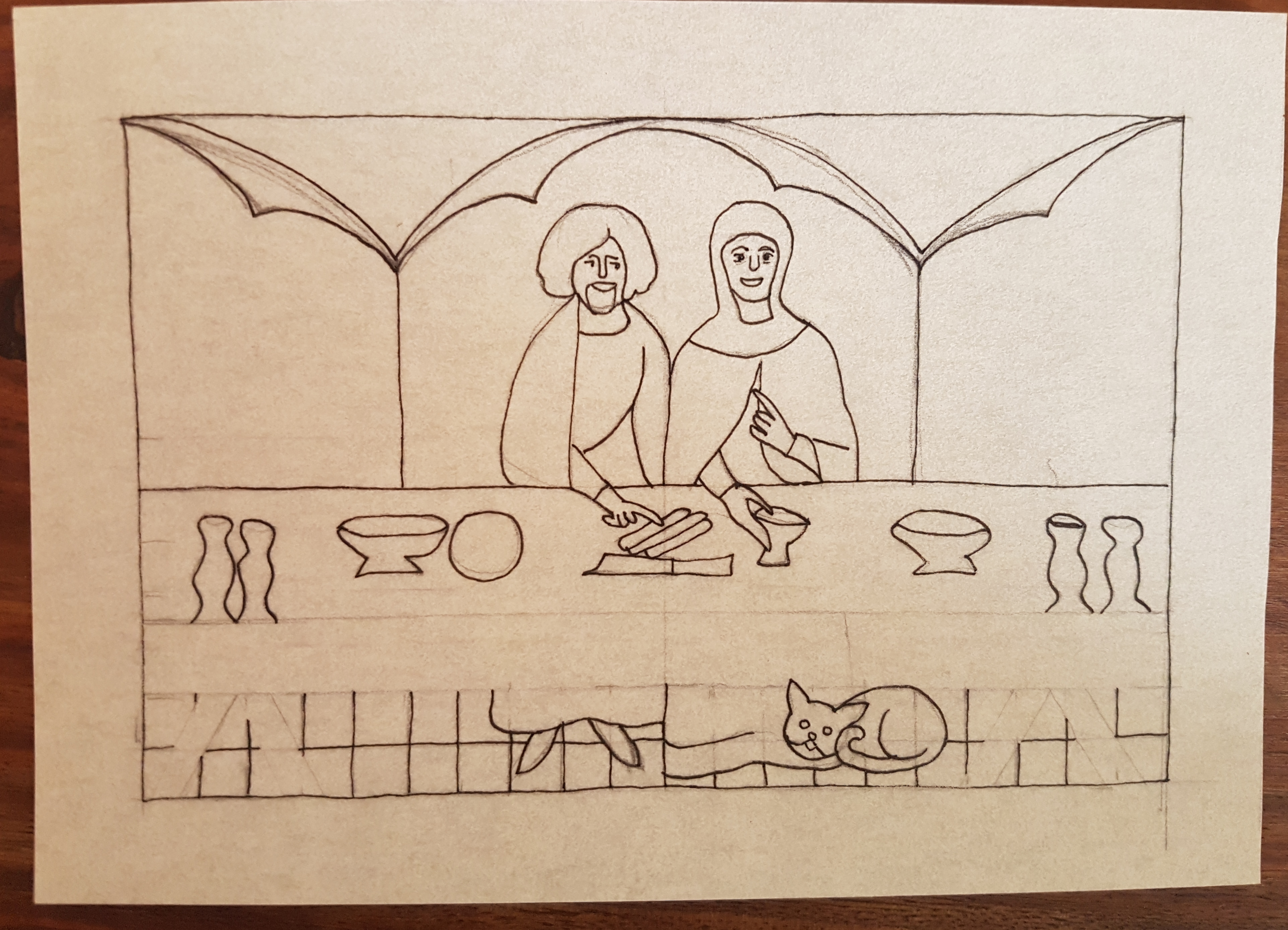 It's like drawing your own coloring book and then coloring it in.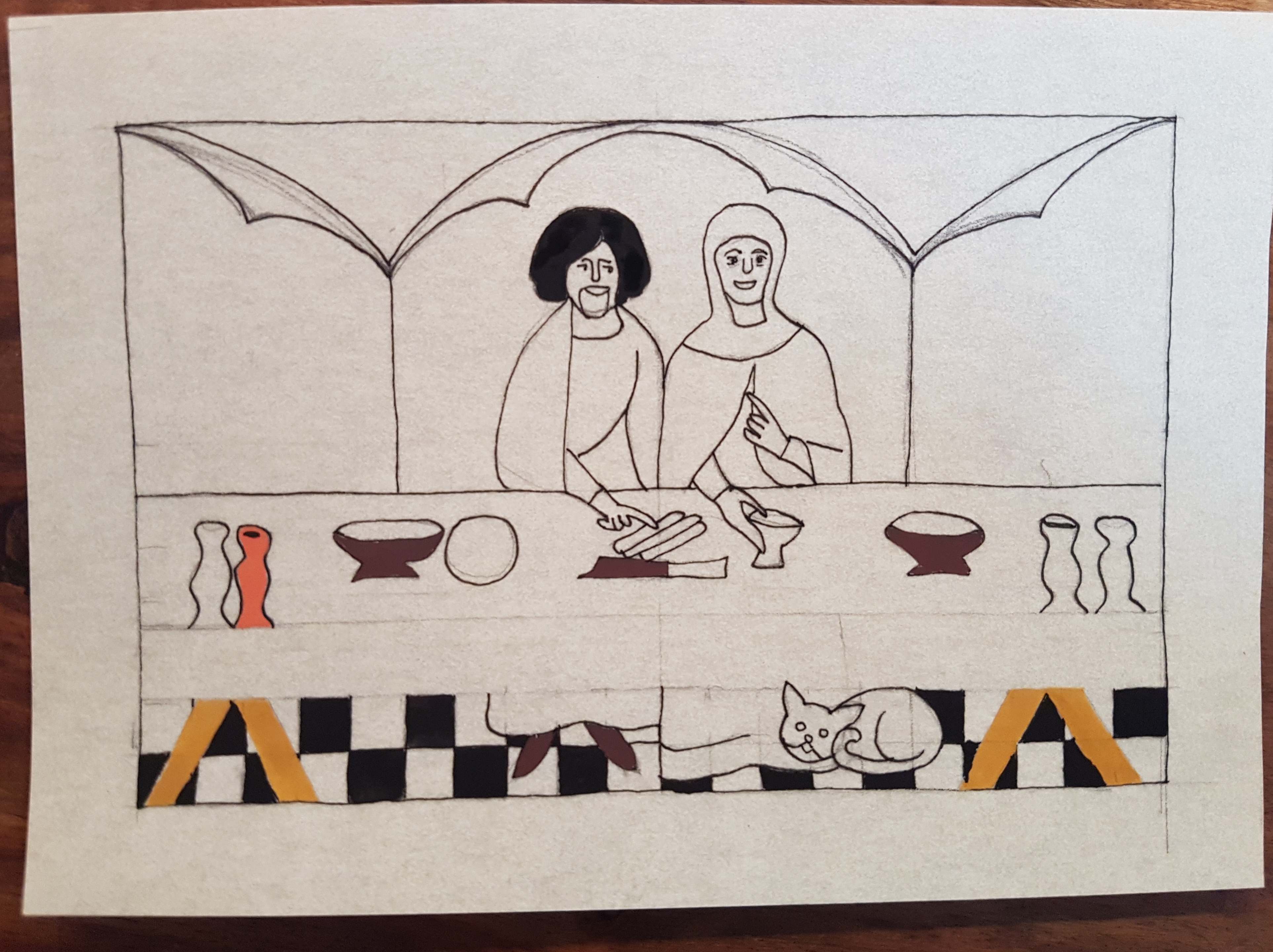 More painting.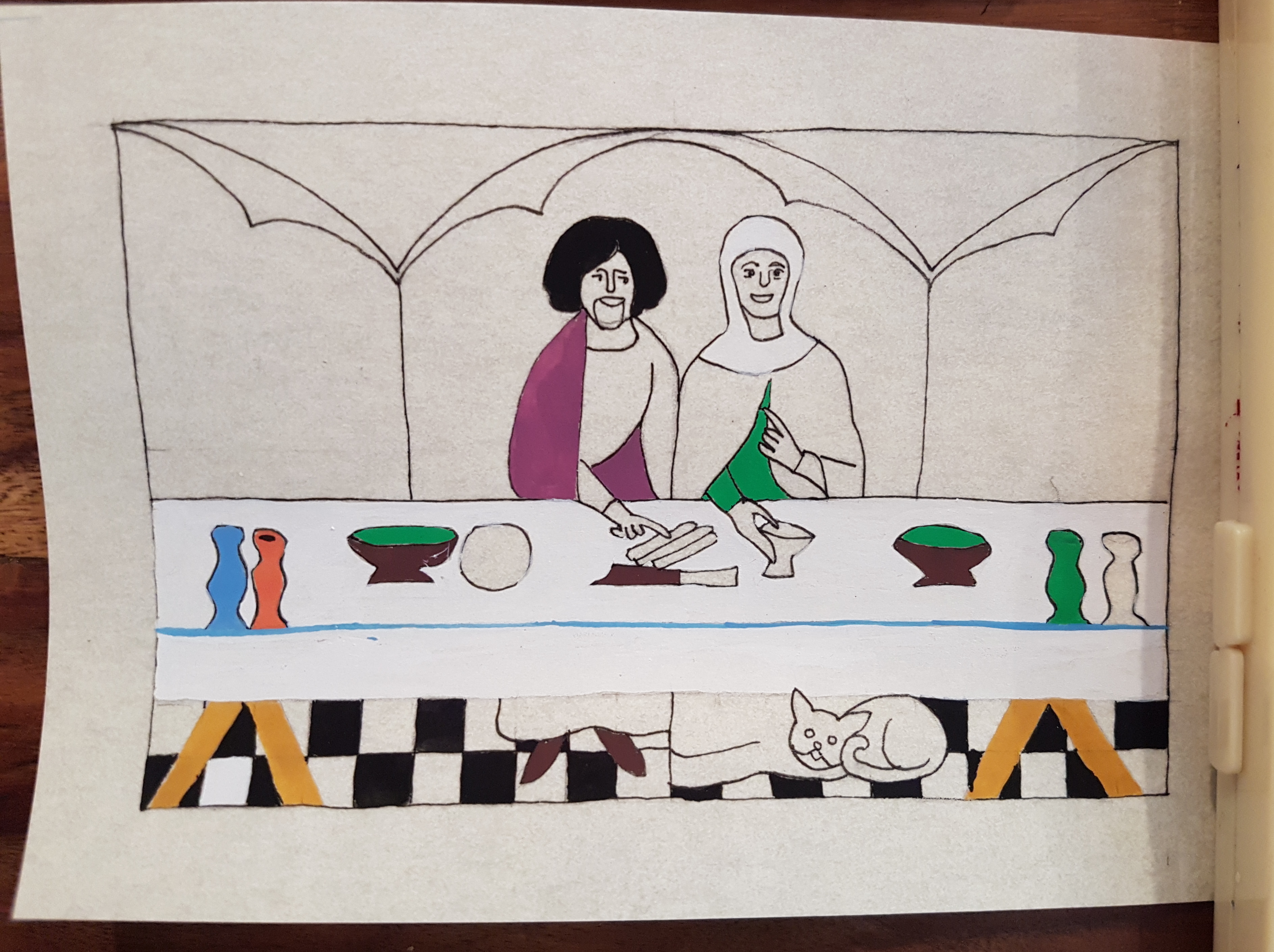 All the base coats done, and the size down for the gilding.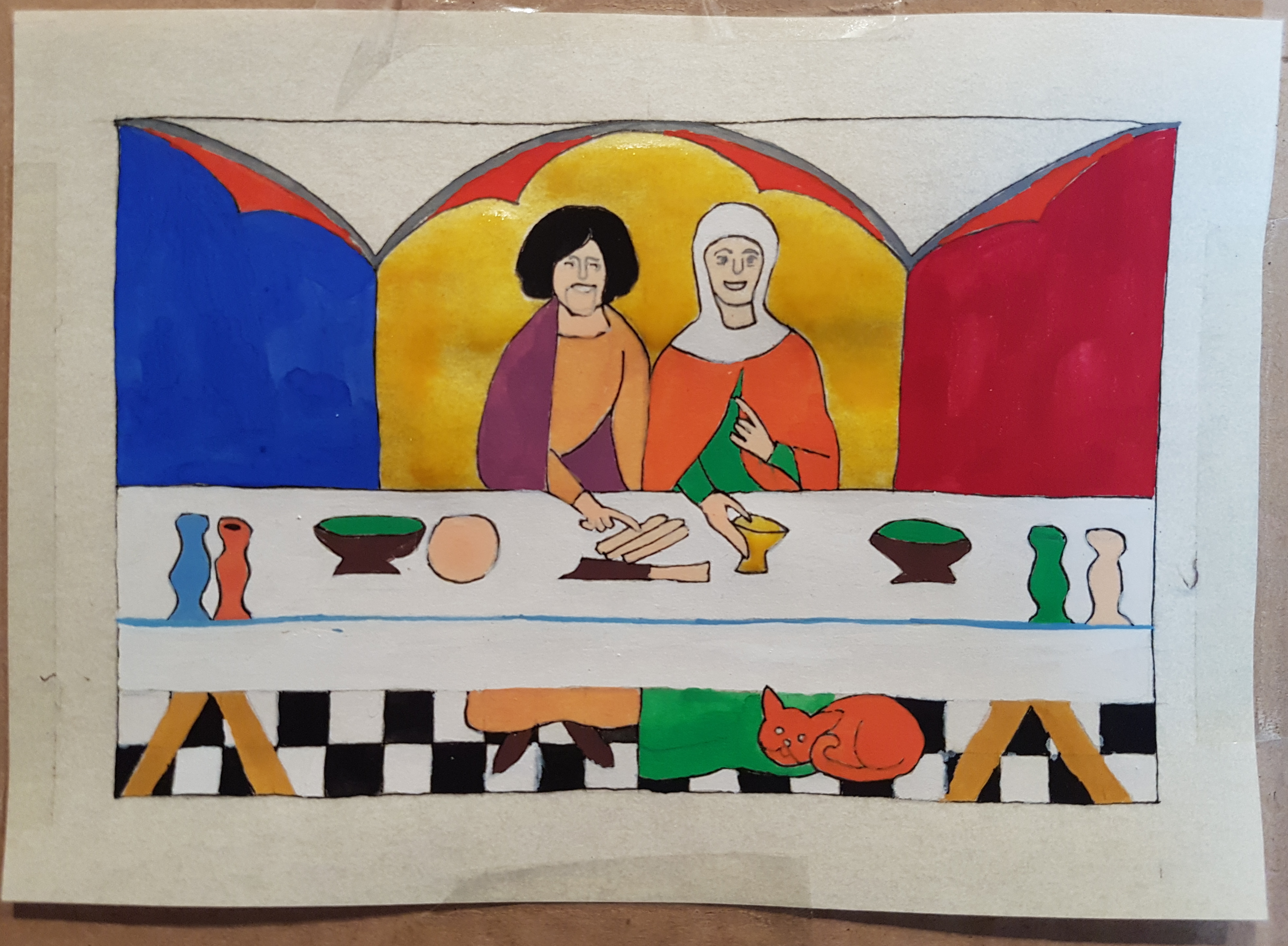 Before gilding and re-inking.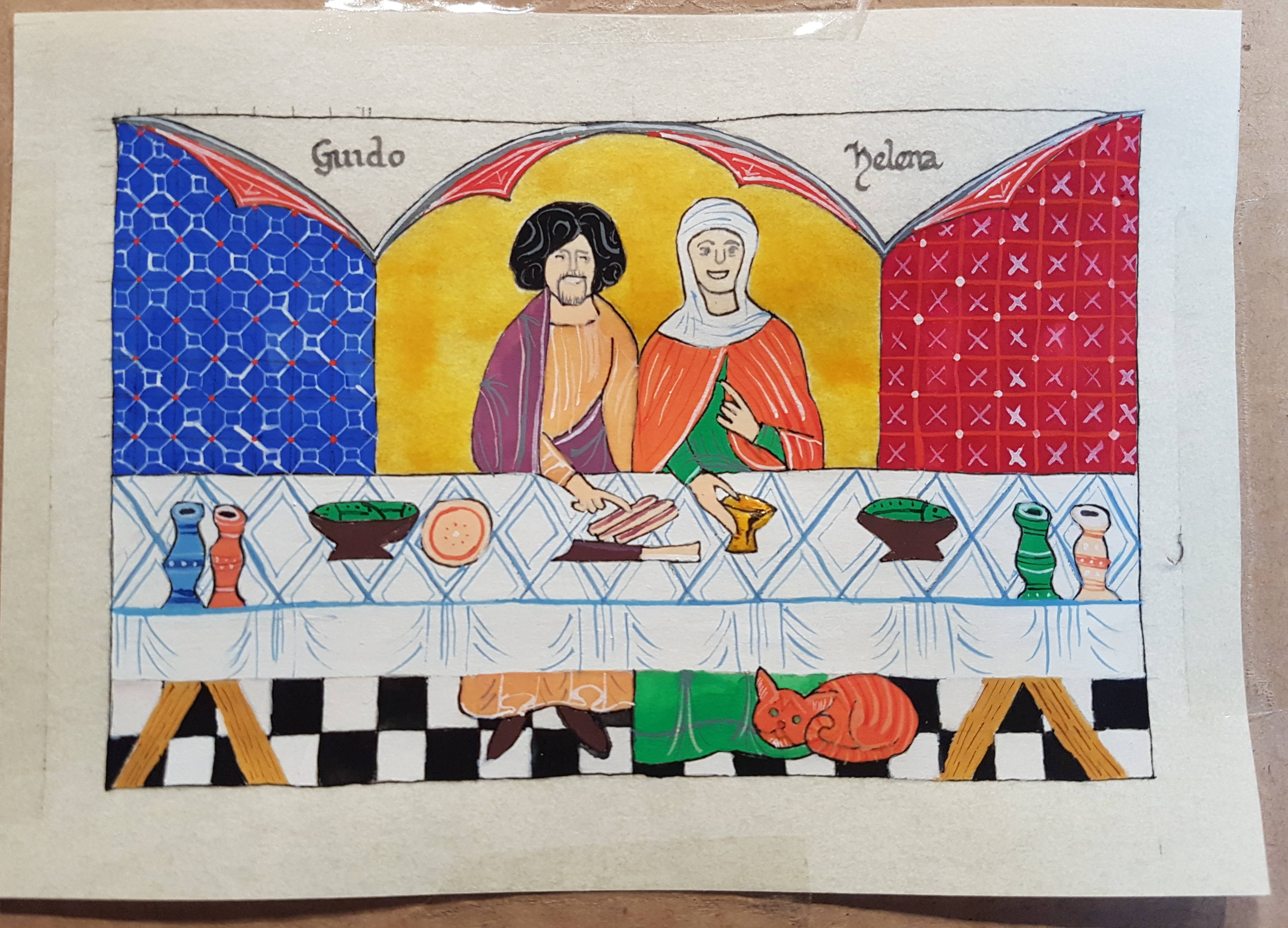 After gilding and re-inking.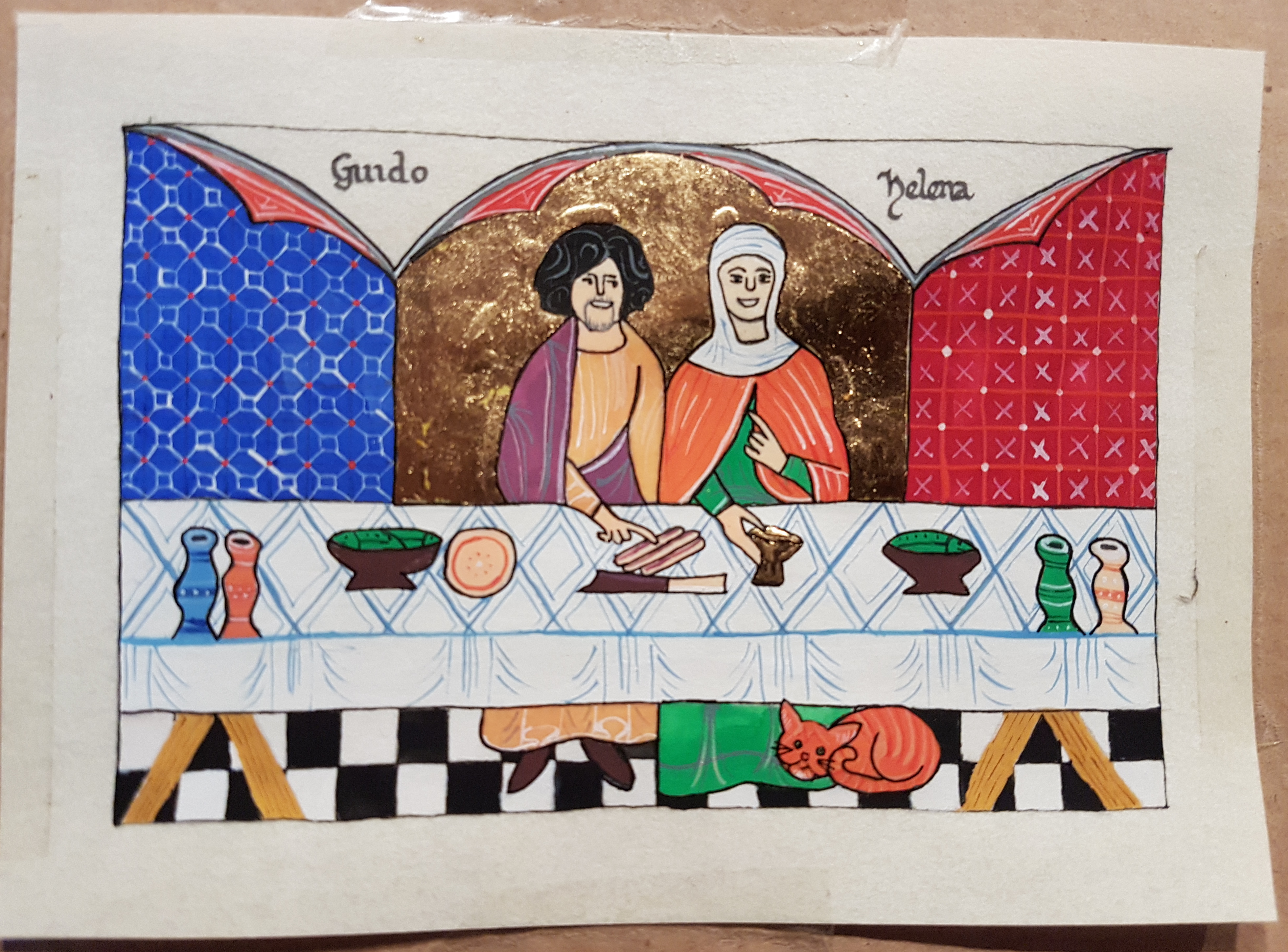 ---
© 2018, Sara L. Uckelman.