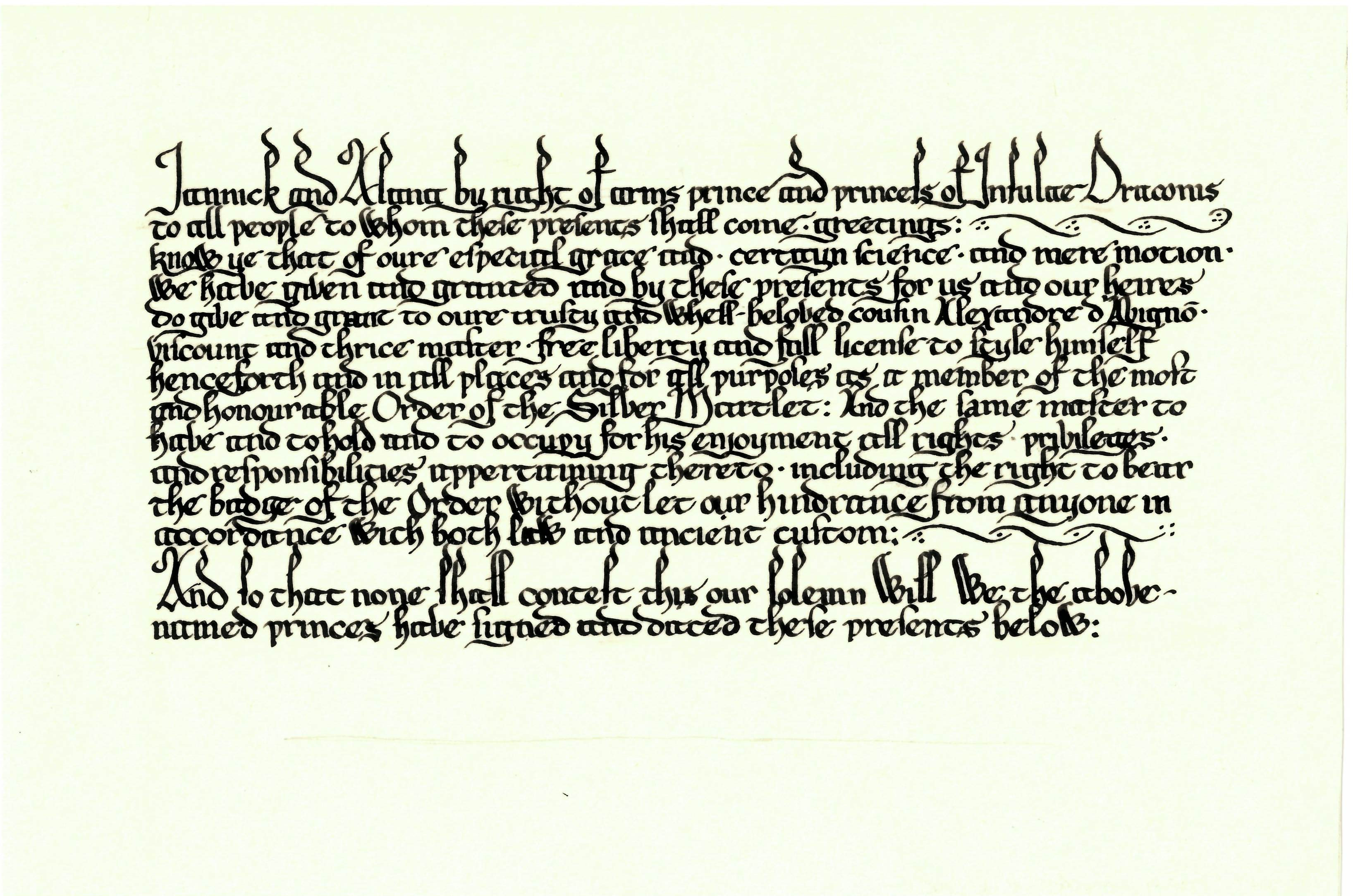 The text is adapted from the Letters Patent to Sir Humfrey Gylberte June 11, 1578 and reads:
Iannick and Alana by right of arms prince and princess of Insulae Draconis to all people to whom these presents shall come, greetings. Know ye that of oure especial grace and certayn science and mere motion, we have given and granted and by these presents for us and our heires do give and grant to oure trusty and well-beloved cousin Alexandre d'Avignon, viscount and thrice master, free liberty and full license to style himself henceforth and in all places and for all purposes as a member of the most honourable Order of the Silver Martlet. And the same master to have and to hold and to occupy for his enjoyment all rights, privileges, and responsibilities appertaining thereto, including the right to bear the badge of the Order without let or hindrance from anyone in accordance with both law and ancient custom.

And so that none shall contest this our solemn will we the above-named princes have signed and dated these presents below.
(It's a terrible quality image because I scanned it rather than photographed it.)
---
© 2017, Sara L. Uckelman.